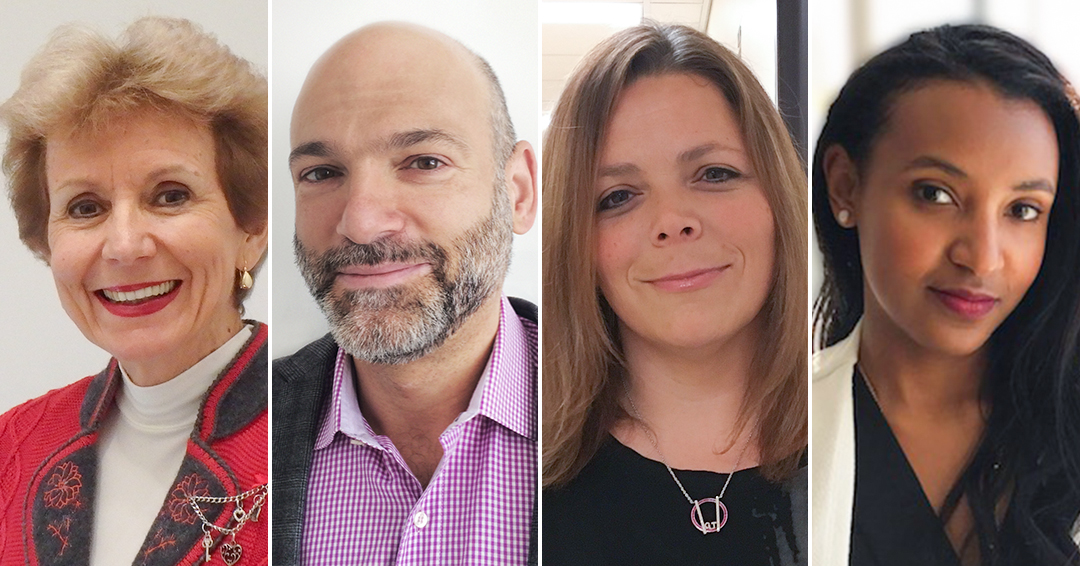 A multidisciplinary team of experts—Francesca Luconi, PhD, Richard Montoro, MDCM, Leonora Lalla, MDCM and Meron Teferra—set out to use an innovative approach to conduct a needs assessment that integrates perceived and unperceived needs of psychiatrists. Their article, "An Innovative Needs Assessment Approach to Develop Relevant Continuing Professional Development for Psychiatrists," has been published online in Academic Psychiatry.
We spoke to Francesca Luconi about the team's work on this project to gain a better understanding of the research conducted and how it will benefit psychiatrists' continuing professional development (CPD) needs.
Q: What is innovative or ground-breaking in this paper?
A: A comprehensive needs assessment that integrates perceived and unperceived needs is the cornerstone for planning relevant continuing professional development. We used an innovative method to measure psychiatrists' unperceived needs: the critical incident method (CIM), which involves gathering data on how psychiatrists managed challenging clinical cases or situations encountered in their practice. This is a relatively simple yet effective method which has been underutilized in the field of CPD.
This paper provides valuable information to develop CPD programming for practising psychiatrists and could be used as a benchmark to track changes in psychiatrists' educational needs before and after the COVID-19 pandemic.
Q:  What type of questions are asked in the CIM?
A: The CIM included three questions focused on: identifying two challenging clinical cases/situations encountered in the past year; listing the main factors that contributed to the complexity of the case as well as any source(s) of information consulted to resolve said challenging cases/situations.
Q: What inspired you to conduct this work?
A: Dr. Richard Montoro from the Department of Psychiatry at McGill University completed the overall needs assessment survey that the CPD Office conducts every three to four years to assess the needs of practising physicians in Quebec. He liked the innovative format and asked us to develop a new survey using the same CIM format specifically targeting the members of the Association des médecins psychiatres du Québec, which jointly funded this study.
Q: Why is the research important for psychiatrists and what are the practical implications?
A: This study addresses a gap in the literature that focuses on psychiatrists' CPD needs in the province of Quebec. CPD providers will be able to develop and assess relevant CPD activities for psychiatrists while considering complex challenges at the individual, organizational and systemic levels.
By reflecting on challenging cases encountered in clinical practice, psychiatrists will be able to consider a variety of factors and identify gaps in their practice. This reflection might help them in the selection of relevant CPD activities tailored to their needs.
Q: How does it add to what was already known?
A: This study confirms and expands on educational research in CPD.  Attending conferences in person was the most popular CPD modality among psychiatrists, which is consistent with CPD literature across many specialties. A popular approach to challenging cases or situations was discussion with peers, which could trigger the identification of learning needs and be conducive to changes in practice for psychiatrists and other specialists. The Covid-19 pandemic has been a catalyst for change and for the adoption of digital technologies, enabling the transformation of in-person CPD conferences and activities into virtual formats. It is therefore conceivable that a hybrid CPD model might be adopted post-pandemic.
Q: What are the next steps for this research?
A: We would like to apply the CIM method to a variety of professions, in combination with semi-structured interviews. This would allow us to investigate, if after completing the CIM, participants will be able to select relevant CPD activities to fulfill the identified gaps. In particular, we are interested in the intrinsic competencies (e.g., communication, collaboration) which would be called on when facing complex situations triggered by environmental factors.