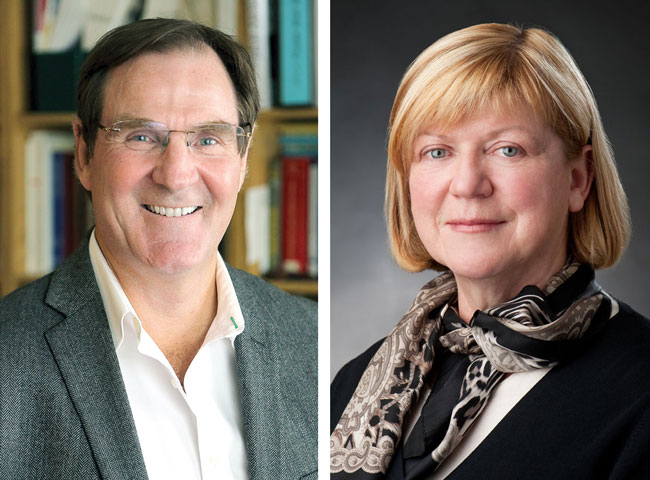 Marc-Fund.ca engages the younger generation in the fight against Alzheimer's disease and dementia

The first online fundraising program dedicated exclusively to supporting Montreal-based research into the early detection and treatment of Alzheimer's disease and related dementia was launched on Sept. 12.

A joint initiative of The Jewish General Hospital (JGH) and The Montreal Neurological Institute and Hospital (The Neuro), the Montreal Alzheimer Research for a Cure (MARC) is unique in its mission to target younger donors in the fight against a disease that is anticipated to affect close to one million Canadians by 2030. Ninety per cent of the funds donated through the program's new Website,www.marc-fund.ca, will go directly to helping fund two internationally-recognized, McGill researchers whose programs both address early-stage detection of Alzheimer's disease and dementia, as well as innovative pathways to treatment:
Dr. Alan C. Evans, a James McGill Professor of Neurology and Psychiatry at McGill, whose 60-person lab at the Neuro conducts ground-breaking work in brain mapping with imaging technologies that contribute to a better understanding of dementia, particularly Alzheimer's disease, with major implications for the design of therapeutic interventions.
Dr. Andréa C. LeBlanc, a James McGill Professor in the Department of Neurology and Neurosurgery at McGill, whose research at the Bloomfield Centre for Research in Aging at the Lady Davis Institute for Medical Research at the JGH aims to provide a valid therapeutic target against which efficient medication or treatments can be developed to stop Alzheimer's disease before it causes irreversible damage to the brain.
The funds raised through MARC will be allocated to both research programs on an annual basis by a steering committee made up of Drs. Evans and LeBlanc, as well as Montreal-based philanthropists, Dorothy Reitman, the Chair of the JGH's Alzheimer's and Dementia Research Program, and André Charron. The project was spearheaded by Reitman, whose late husband, Cyril, died in 2014 after living with Alzheimer's disease for a number of years. Her experience caring for her husband drives her commitment to raising funds to support research into the early identification and eventual treatment of the disease.

"The goal of MARC is to fill a significant, and disconcerting, gap in Alzheimer's disease research funding," said Reitman. "It is estimated that one in five baby boomers will develop Alzheimer's disease or related disorders in their lifetime. The majority of fundraising related to the disease in Canada targets patient care, which, while important, is only one piece of the puzzle. By placing the emphasis on the early detection and treatment of this debilitating and heartbreaking disease, we can make a tangible impact on the next generation of Canadians."

By identifying the Internet as its primary fundraising channel, MARC targets the next generation of Alzheimer's patients and caregivers – Montrealers aged 40 years and younger, including millennials – who are being called on to invest in their future health.

"Traditionally, Alzheimer's fundraising targets people who have been directly affected by the disease, such as patients and their families," said Reitman. "MARC takes a different approach – we are speaking directly to younger people who may have no existing connection to the disease, but who stand a one in five chance of developing a form of dementia, which can start as early as in their 30s. We are asking them to make an investment in their own future, and that of their families."

The launch campaign will engage this new generation of donors in the social media platforms on which they spend the majority of their time, with creative posts that visually demonstrate the impact of the one in five statistic. This creative approach features modified images of popular groups of five that demonstrate the high odds represented by the statistic.

Visit the Montreal Alzheimer's Research for a Cure website
September 16, 2016