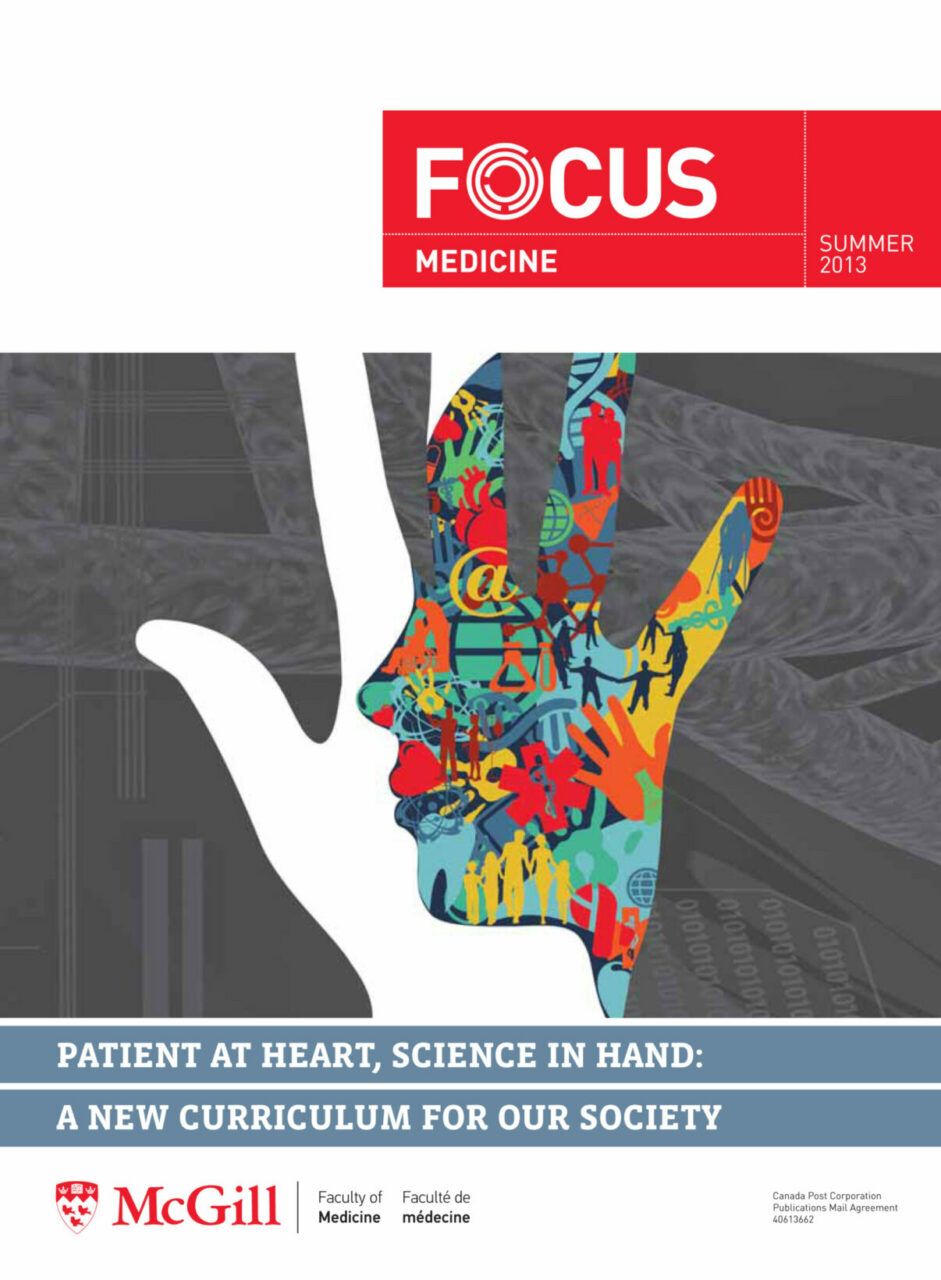 Catch up on news in medicine, nursing, physical and occupational therapy, and communication sciences and disorders. Find out what our graduates are doing in the field in "Alumni Moments."
Don't miss the deadline to nominate someone for an Alumni Global Award, the details of which are on page 31. Deadline is August 25!
Alumni Global Awards: http://www.mcgill.ca/medicine/alumni/award
To read the summer 2013 edition of Focus, click here.

August 21, 2013