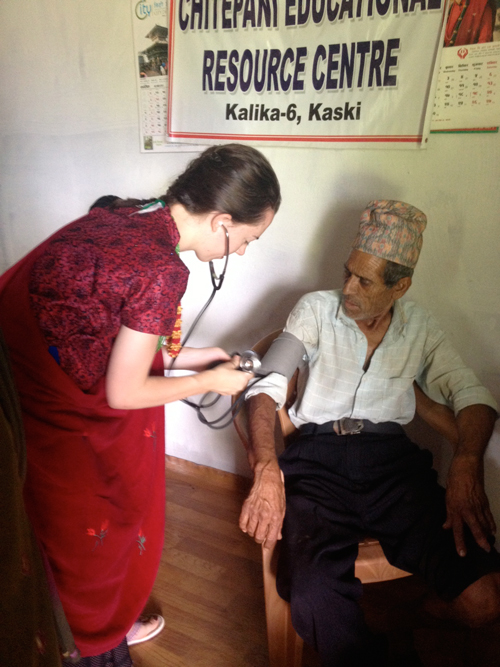 By Jason Clement

The paradigm for global health is shifting away from a service-based model towards a multidisciplinary approach that will have a long-term impact towards reducing health disparities in populations worldwide.

"We have been developing structured programs at McGill that will build capacity in the nations that we partner with to develop their inherent abilities," says Dr. Dan Deckelbaum, a McGill alumnus who was named interim director for McGill's Global Health Programs (GHP) in the spring of 2013.

"To achieve this requires collaboration internally and as part of consortia. Internally, there is tremendous work that is happening in collaboration with a cross-section of faculties, including, but not limited to medicine, agriculture, management, geography, engineering and nursing."

Developing and nurturing international partnerships are equally important. Dr. Deckelbaum points to work that is being done with the National University of Rwanda. The initiative, which began in 2010, sees 15 MUHC surgeons visit the country in two-week rotations to participate in postgraduate training for surgical trainees. The training of trauma teams is critical, he says, because traumatic injuries cause as many deaths each year around the world as malaria, HIV and tuberculosis combined.

Dr. Deckelbaum is quick to highlight other initiatives, including the work of nurses engaged in providing basic life support in the Ukraine; Dr. Alison Doucet's teaching family medicine in Ecuador; and the work being done with marginalized populations in remote areas of Quebec that focus on infectious diseases, injury and nutrition. All of these projects, he notes, are coordinated by GHP.

In the past there have been limited opportunities for students to engage in global health initiatives, an issue that is being taken seriously by Dr. Deckelbaum.

The GHP has created journal clubs and lecture series have been created. Research opportunities promote an understanding of the field from an academic perspective.

And, Dr. Deckelbaum, the GHP team and an interdepartmental task force are working towards creating a Global Health Certificate Program for students, currently offered at only a few universities across North America. "The certificate program will take a holistic, multidisci-

plinary approach to global health," says Dr. Deckelbaum. "Competency-based training will provide students with strong foundational knowledge of the challenges associated with global health."

Global health is increasingly on the radar of McGill students. The 7th annual Global Health Night, held on Nov. 7, at the Faculty Club was the most well attended iteration of the event to date, evidence that students from across the University's faculties understand the importance of global health.

"Today with communications technologies and international travel and trade, something happening in one corner of the world becomes relevant to every other part of the world," says Susan Menxiao Ge, a second-year medical student and one of the event's volunteer organizers. "We all know people from different socioeconomic statuses, cultures, countries and religions and we interact with them almost daily. In health care it is important to understand these differences and similarities in order to better treat patients and help communities which may lack sufficient health care resources."

Ultimately, Dr. Deckelbaum hopes, "by having students fully engaged in GHP they will be provided with opportunities that will encourage them to want to embark on global health careers.

November 28, 2013