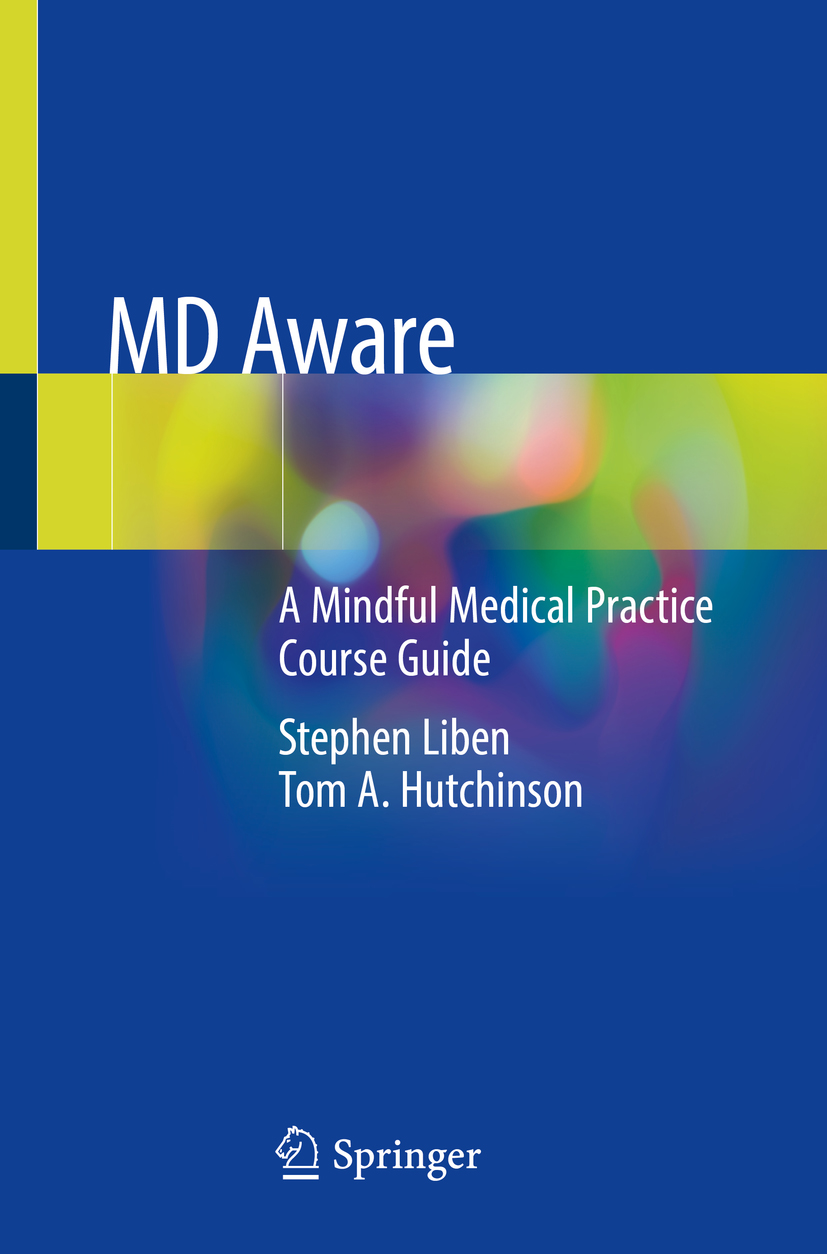 While developing a course for McGill University medical students, Dr. Stephen Liben and Dr. Tom Hutchinson asked themselves a question: How can we take all that we have learned about how to be more helpful, empathic, attentive and caring physicians and offer it to medical students in a way that would both energize them as learners and ourselves as teachers? "We quickly realized that much of what we ourselves had learned and so highly valued was not explicitly taught in medical school," explains Dr. Liben, a Professor in the Department of Pediatrics at McGill's Faculty of Medicine. "We created the course to bring these essential, but difficult to teach clinical skills to physicians in the making."

The result was an innovative, seven class course known as Mindful Medical Practice (MMP), offered since 2015, which integrates contemplative practices, such as mindfulness meditation, into a core undergraduate medical course. Looking for a way to make their course content accessible to others, Drs. Liben and Hutchinson joined forces to write MD Aware: A Mindfulness-Based Whole Person Care Course Guide for Physicians, available through Springer Press.  The book provides a unique, step-by-step guide for instructors, offering a comprehensive approach to teaching pre-clerkship medical students, residents and even experienced physicians, about the transformational impact of mindful medical practice or mindful whole person care.

"Writing the book was the best way to not only answer the questions we were repeatedly being asked – the 'what and how exactly do you teach this' – but also to respond to the just as important question of why this matters," notes Dr. Liben. The book details the moment-to-moment process for each of the seven classes, while also providing a way forward for instructors, including one-page templates at the end of each chapter.

A unique contribution to the medical literature and the increasing focus on mindful medical practice, the book is not only the ideal resource for teachers interested in setting up an MMP course in a medical school; it is also an invaluable practical guide for any clinician hoping to learn more about the importance and benefits of offering mindful medical practice to patients – and to themselves as healers.

"It is not enough to 'know' what to do to be a good healthcare professional," says Dr. Liben. "We can all easily enough agree that we want McGill healthcare professionals to embody the attributes of being caring, thoughtful, attentive and empathic. What is much harder to do is to SHOW and teach students HOW they can become skillful in these important qualities and that is what this course reaches towards."

MD Aware: A Mindfulness-Based Whole Person Care Course Guide for Physicians
is available now: 
https://bit.ly/2NxTCyL
November 4, 2019