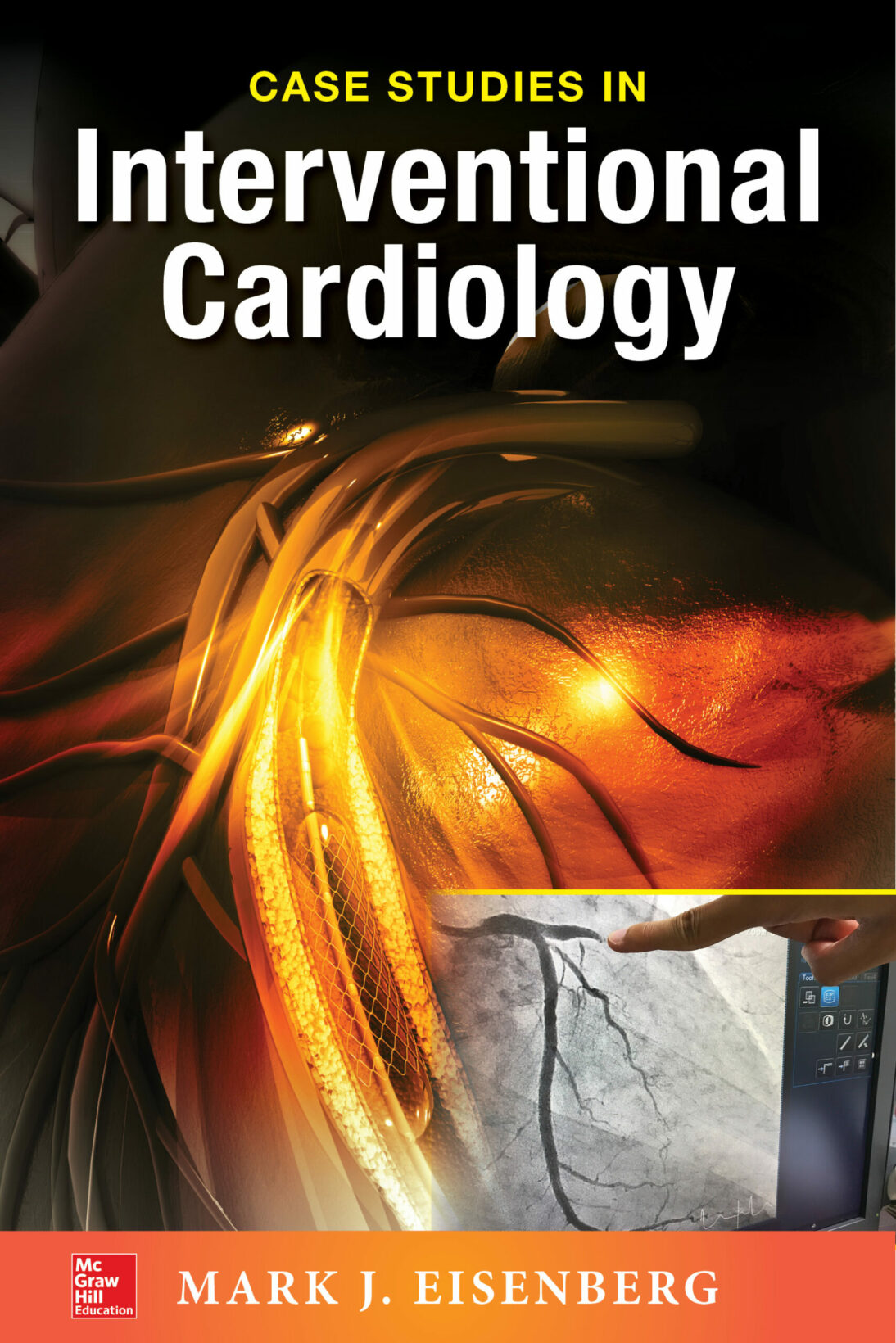 By Sareen Singh, Jewish General Hospital

Written by Dr. Mark J. Eisenberg, Professor of Medicine at McGill University and Director of the MDCM-PhD Program, the recently published e-book Case Studies in Interventional Cardiology includes first-hand accounts of 50 cases with unusual presentations and complications from the cardiac catheterization laboratory.

These cases were collected from various sources over the course of years and include conditions such as: acute stent thrombosis, congenital coronary anomalies, contained coronary rupture, coronary and aortic aneurysms, coronary artery dissections and perforations, coronary fistulae, myocardial bridging, the no-reflow phenomenon, Takotsubo cardiomyopathy, and ventricular septal rupture.

Each featured case includes the clinical presentation, the patient's electrocardiogram, and multiple annotated angiography videos. The case presentations are reinforced by multiple-choice and self-review questions concerning hospital course, follow-up, and final diagnosis.

Case Studies in Interventional Cardiology
is designed as a teaching aid for cardiology fellows, interventional fellows, beginning interventional cardiologists, and for all cardiologists who have an interest in the cardiac catheterization laboratory. The text, videos, images, and questions and answers found throughout the book provide readers with pearls necessary to understand the nature of the cases, as well as the appropriate procedures required for their management.
This comprehensive resource for managing anomalies and complications encountered in interventional cardiology contains 262 videos, 146 multiple-choice questions, 190 self-review questions, and 190 references.

Case Studies in Interventional Cardiology
, published by McGraw-Hill Education, is available now at the
AccessCardiology website
.
September 3 2019