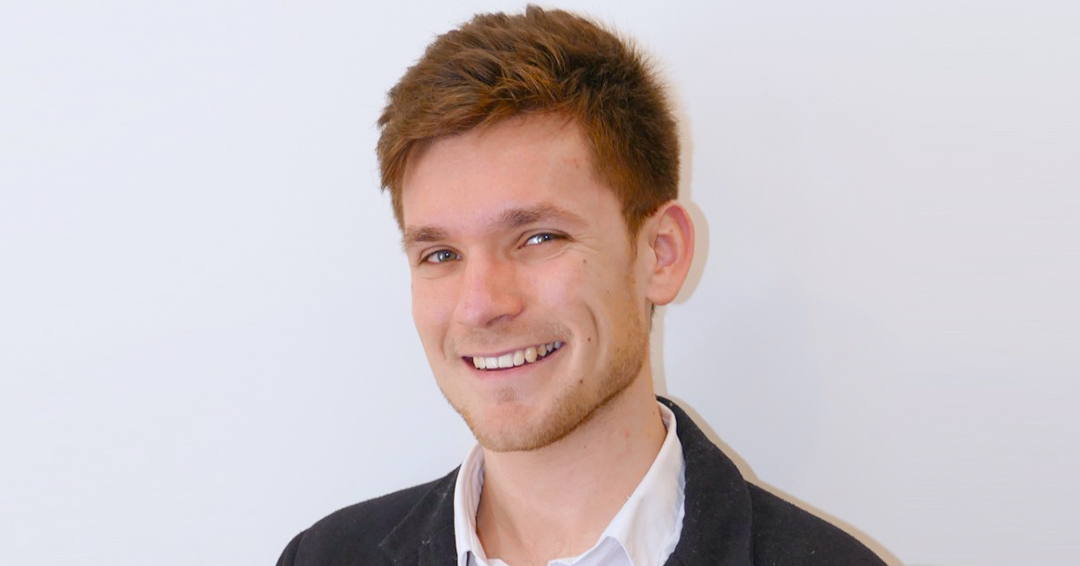 Samuel Calmels, a PhD student in the Integrated Program in Neuroscience, has achieved second place at the Acfas Ma thèse en 180 secondes (MT180) competition, held at HEC Montréal on Wednesday, May 10. The result follows Calmels's success at the McGill 3MT/MT180 finals in March this year, where he was awarded first place by the judges and also took out the People's Choice Award.
In his lightning talk, Calmels, who is supervised by Bruno Debruille at the Douglas Research Centre, invoked comic book character Professor Charles Xavier – known to fans for his telepathic abilities – to draw the audience into an account of his research on brain activity and electromagnetism, and the intriguing question as to whether one person's thoughts could influence another's in the absence of any verbal or visual communication between them.
Skills to complement research training
Originating at the University of Queensland in 2008, 3MT/MT180 has become a celebrated feature of graduate student skill development at McGill. This year, Calmels was one of over 150 who signed up for the challenge of squeezing their research into a three-minute talk for a non-specialist audience. To hone their ability to communicate clearly, convincingly, and succinctly, participants at McGill receive training through the SKILLSETS program, a collaboration between Teaching and Learning Services (TLS), Graduate and Postdoctoral Studies, and Student Services.
"What I'll take away from MT180 more than anything is the atmosphere of camaraderie we had throughout the training sessions," Calmels said. "We really became friends before being competitors and that spirit carried us through to the final."