Women scientists and clinicians are creators and changemakers, expanding the boundaries of human knowledge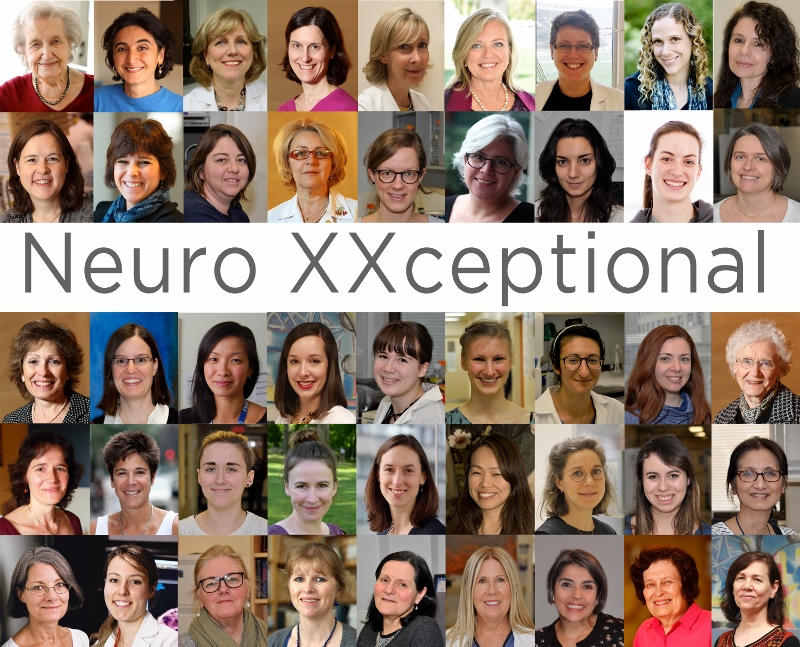 By Anita Kar, The Neuro

The Neuro has launched Neuro XXceptional – an exciting new year-long video series featuring women who tell us what drove them to become scientists and clinicians, and what they love about their work. At The Neuro, these exceptional professionals are improving the lives of patients, helping us understand how the brain works and how to treat neurological disease.

Neuro XXceptional is a celebration and recognition of the achievements of these exceptional women. Join us as we delve into the inspiring world of these women – nurses, doctors, neuroscientists, young students who are on the front-line of advancing treatments for diseases including Parkinson's, ALS, and stroke, and exploring the mechanics of memory, music, decision-making and language in the brain.

"Science needs diversity because it drives innovation," says Dr. Guy Rouleau, Director of The Neuro. "Inventions and breakthroughs come from looking at problems differently. At The Neuro, women scientists are advancing research and clinical care on all fronts with originality and determination."

"Neuro XXceptional is an important showcase of women who are both leaders in their field and role models for future generations of young women. They are using their passions, talents and educations to advance and reimagine science. Their stories are powerful illustrations of why diversity—in gender, in culture, in backgrounds—is essential for creating the new knowledge that helps humanity," says Principal Fortier, Principal and Vice-Chancellor of McGill University, who is a distinguished chemist.

WATCH VIDEOS OF THESE INSPIRING ROLE MODELS
Brenda Milner one of the world's most renowned scientists, is turning 100 years old this year. She has had an extraordinary influence on neuroscience, tirelessly unraveling the mysteries of the brain during her seven-decade plus long career. Working with HM and other patients, Dr. Milner's discoveries about memory and brain function created the field of cognitive neuroscience.

Nguyen-Vi Mohamed loves her work in the fascinating world of mini brains, balls of human brain cells small enough to fit on the head of a pin. She uses innovative mechanisms to grow the mini-brains out of human stem cells. Dr. Nguyen Mohamed is driven by the unique opportunity that mini brains offer to better understand neurological diseases and accelerate drug development.

Heidi McBride went from birthing calves on her family's rural Ontario farm to being a world expert on mitochondria. Her innovative in-vivo studies with this crucial part of the cell significantly advances our understanding of human cells and neurological diseases such as Parkinson's.

March 8, 2018