McGill Newsroom

The NEOMED Institute announced today that it has entered into a development collaboration with McGill University. Kemal Payza, Senior Project Director at NEOMED Institute will collaborate with Professor Alain Nepveu, Professor at the Goodman Cancer Research Centre and Departments of Oncology, Biochemistry and Medicine at McGill University, to discover new therapeutic small molecules to inhibit the protein target, Cut-Like Homeobox 1 (CUX1).

"I am delighted that we have added this new drug discovery project into NEOMED's pipeline and I look forward to working with Dr. Nepveu on this very exciting target. Dr. Nepveu is a renowned expert on the DNA repair function of CUX1, a mechanism upon which RAS-driven cancer cells are acutely dependent for their survival. This is very important, because currently there is no treatment that targets RAS-driven tumours," explains Payza.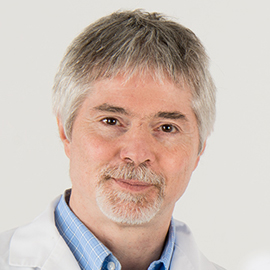 "This academic/industrial collaboration that we have entered into with the NEOMED Institute will permit us to rapidly leverage our biological understanding of this important target to develop small molecule drug candidates. A drug capable of interfering with the ability of CUX1 to participate in DNA repair would target many types of cancers in which reactive oxygen species are produced as a consequence of mutation in a RAS gene or any oncogene that activates the RAS pathway; such activation is seen in 59% of pancreatic cancers and some 30% of human cancers overall," adds Professor Nepveu.

"This collaboration exemplifies, once again, the ability of NEOMED to deliver on its mission to help advance academic innovation and excellence by leveraging our industrial drug development experience and expertise. We look forward to collaborating with world-leading experts, like Professor Nepveu and Zubaidah Ramdzan, to translate their science into therapeutic options for patients within the Canadian ecosystem," concludes Donald Olds, President & CEO of NEOMED Institute.

About CUX1
Activation of the RAS pathway in cancer cells leads to higher production of reactive oxygen species, which cause DNA damage by oxidation. In turn, sustained DNA damage triggers cellular senescence. Cancer cells can adapt to such oxidative DNA damage by increasing their expression of CUX1, which stimulates the activities of two enzymes that repair oxidized bases in DNA.  Knocking down the CUX1 protein has been found to kill all cancer cells that have high levels of reactive oxygen species (ROS). Thus, small molecules that inhibit the ability of CUX1 to stimulate those critical DNA repair enzymes would be expected to provide therapeutic benefit to patients with RAS-driven cancers. While therapeutic approaches targeting various aspects of the DNA damage response are strategically important in cancer, direct inhibition of base excision repair enzymes can cause severe adverse effects on normal cells.  In contrast, CUX1 is not essential to normal cells, but is absolutely required for survival in situations of severe genotoxic stress such as that caused by reactive oxygen species in RAS-driven cancer cells or by DNA-damaging cancer treatments.  Thus, small molecules that inhibit the ability of CUX1 to stimulate base excision repair enzymes are expected to treat RAS-driven cancers with an improved therapeutic window.

About the Goodman Cancer Research Centre
The Goodman Cancer Research Centre (GCRC), located within McGill University's Life Sciences Complex, is a state of the art hub for groundbreaking cancer research that attracts and retains top scientists from around the world.

Originally established in 1978 as the McGill Cancer Centre, the Centre leads scientific advances that enable us to investigate cancer at a genomic, cellular and molecular level, and understand how cancer progresses, spreads and resists therapies. The Centre currently comprises 27 dedicated research teams with cutting-edge technology platforms, research and support staff and over 200 trainees. Research activities at the GCRC represent a first line of defense in the fight against cancer, with focus on fundamental research to understand why cancers fail to respond to treatment and translating findings into new targets and therapies.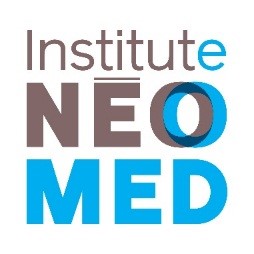 About the NEOMED Institute
The NEOMED Institute is a successful and innovative Canadian not-for-profit R&D organization whose mission is to enable and accelerate the commercialization of life science discoveries. To accomplish this mission, NEOMED Institute operates two complementary and integrated divisions:
NEOMED Therapeutics in-licenses promising scientific discoveries from Canadian and other academic centers and research institutes and then funds and develops these programs to stages that are attractive for partnering or stand-alone financing. All proceeds from successful out-licensing and exits are re-invested in new pipeline projects.
NEOMED Innovation Center operates a world-class life sciences ecosystem in Montreal, Quebec. Today the NEOMED Innovation Centre hosts 30 life sciences companies employing over 350 people who operate in our two state-of-the-art R&D centres comprising over 200,000 sq. ft. of fully equipped laboratories and benefit from NEOMED's shared services model (analytical/in vivo pharmacology, etc.) that enables a culture of collaboration and scientific innovation.
The NEOMED Institute is funded by our pharmaceutical partners, the Ministère de l'Économie de la Science et de l'Innovation du Québec, and the Networks of Centres of Excellence (NCE) of Canada as well as from revenue generated from the out-licensing/sale of our research pipeline projects and the operation of our facilities.

For more information, please visit www.neomed.ca

May 3, 2018