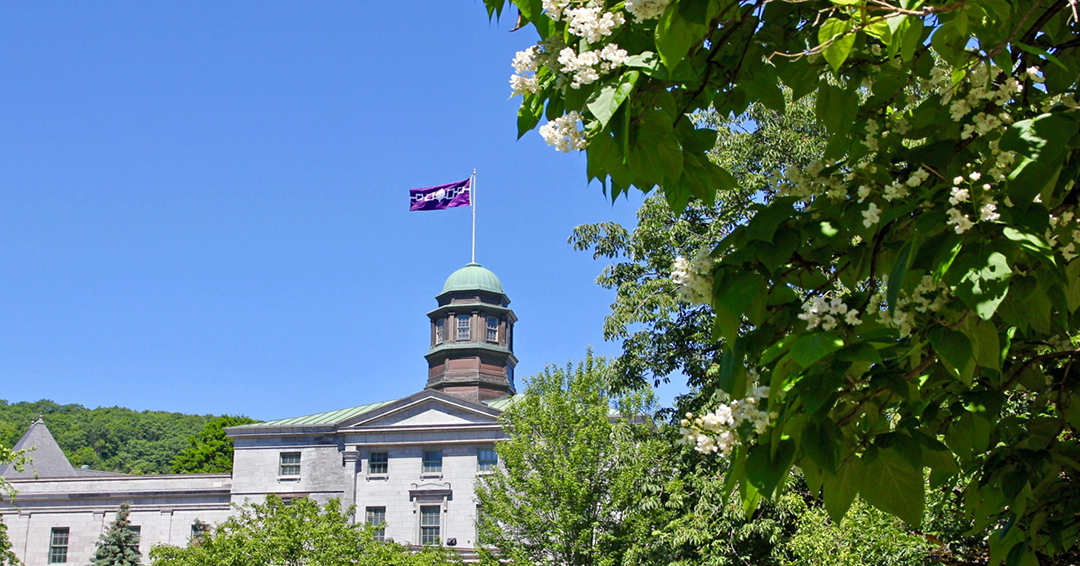 To all Members of the Faculty,
Today, September 30, 2021, marks the first National Day for Truth and Reconciliation, which coincides with Orange Shirt Day. I would like to begin this message by acknowledging that McGill University and the Faculty of Medicine and Health Sciences are on land that has long served as a site of meeting and exchange amongst Indigenous peoples, including the Haudenosaunee and Anishinabeg nations. We acknowledge and thank the diverse Indigenous peoples whose footsteps have marked this territory on which peoples of the world now gather.
When the federal government first announced an official day dedicated to Truth and Reconciliation, I saw this as an important opportunity for the Faculty to take stock of its efforts since the Truth and Reconciliation Commission Calls to Action were first published. There are calls to action specific to higher education, and also to our health professions, such as recognizing the value of Indigenous healing practices, increasing the number of Indigenous health care professionals, and providing cultural competency training for health care professionals and curricula on Indigenous health issues, residential schools and other relevant topics for students, among many more. It is incumbent on us as a Faculty of Medicine and Health Sciences to be deliberate in our efforts to respond to these calls to action, and we know that we still have a long road before us. But there has been progress, thanks to many individual Faculty members and teams who are deeply committed to partner with the vibrant Indigenous communities in our health network. The following are some examples of the work ongoing, led by them.
Since the Commission, we have had the opportunity to become home to McGill's Indigenous Health Professions Program (IHPP), which was created in 2016 and led by former Director Dr. Kent Saylor and Assistant Director Dr. Richard Menzies, as well as Program Manager Jessica Barudin. Today it is under the leadership of Associate Director Dr. Romina Pace, with Sadaf Farookhi serving as Interim Program Manager and Alex Allard-Gray of the Listuguj Mi'gmaq First Nation as Outreach Administrator. The IHPP's mission is to partner with First Nations, Inuit and Métis communities to support Indigenous learners on their journey to become health care professionals, and to enhance Indigenous health education that supports all learners and educators. The work of the IHPP is in direct response to the calls to action, with Indigenous leadership, communities and voices guiding its outreach initiatives and other activities. One of the IHPP's goals is to expand learning opportunities in Indigenous culture and health for students. All our health professions schools participate in these initiatives.
The IHPP, in turn, has become home to the Eagle Spirit Science Futures Camp, a forward-looking program that introduces Indigenous youth to health professions and science careers. This camp was originally conceived through the vision and energy of Waneek Horn-Miller, a Mohawk Olympian from Kahnawake, Quebec, together with members of the very engaged community there. It is now led by Alex Allard-Gray and Sadaf Farookhi. Other initiatives, such as the student-led Explore! Careers in Health and Academic Immersion in Healthcare program, also contribute to this shared goal.
Across the Faculty, there are other programs that aim to bridge our teaching, research and service mission with Indigenous communities. In the School of Medicine, since 2009, Indigenous health topics have been taught to all students in the first two years. With the introduction of a new curriculum in 2013, Indigenous health has become one of the longitudinal themes in the MDCM curriculum. The Ingram School of Nursing provides the Kairos Blanket Exercise, a teaching tool in Indigenous communities and contexts, to all students, and the Ashukin Program offers students Indigenous cultural training on Indigenous health. In the School of Physical and Occupational Therapy, discussions are ongoing with members representing rehabilitation programs in Quebec to petition the provincial government to fund a system similar to the Programme des facultés de médecine pour les Premières Nations et les Inuits au Québec for its Physical Therapy Program. Occupational Therapy is also well represented within the IHPP. In the School of Communication Sciences and Disorders, content on Indigenous culture and health is woven into its courses and practica, with guest speakers such as Catherine Dench of Kativik Ilisarniliriniq (the School Board of Nunavik) and topics such as the culture of the Kanien'kehá:ka. In the basic sciences, one example is the Melville Undergraduate Research Bursary in Pharmacology and Therapeutics, which offers funding for a summer research experience and mentorship to undergraduate students from an underrepresented equity group, in general, and Black and Indigenous students, in particular. The Global Health Programs provides seed funding and travel grants for students across the Faculty to pursue projects in the Canadian North, addressing challenges from surgical care to mental health to tele-wound care. These are only a few of the examples. I would like to take this opportunity to thank everyone involved for your concerted efforts.
In September 2020, when Joyce Echaquan of the Atikamekw Nation of Manawan tragically died while in a hospital's care, we were very painfully reminded of the ugly pervasiveness of systemic racism and discrimination in our society, including in our health care systems. The past year also saw the discovery of more than 5,000 graves of Indigenous children who were sent to residential or boarding schools in Canada and the United States. I would like to acknowledge that many of these children were victims of communicable diseases and other medical conditions related to the poor conditions in residential schools and the substandard care that they received. The health professions in Canada had a part in this tragedy, and the efforts in our Faculty described above are only the very beginnings of our own Truth and Reconciliation.
The Faculty is deeply and humbly committed to do better, and at this juncture we will re-focus our energies with increased rigour on the Truth and Reconciliation Commission Calls to Action that speak to its mission, to identify the many gaps and to work with the Indigenous communities in our health network to close them.
I would also like to take this opportunity to inform you that on November 2, 2021, the IHPP will take over the Faculty's Holmes Lectures and, with Indigenous guests representing a range of perspectives, engage the McGill and broader community in a panel discussion entitled: Truth and Reconciliation in Practice: Creating a culturally-safe environment for Indigenous community members, as well as learners and professionals in health care. I hope you can join us. An invitation and details will follow.
Sincerely,
Dr. David Eidelman
Vice-Principal (Health Affairs)
Dean of the Faculty of Medicine and Health Sciences