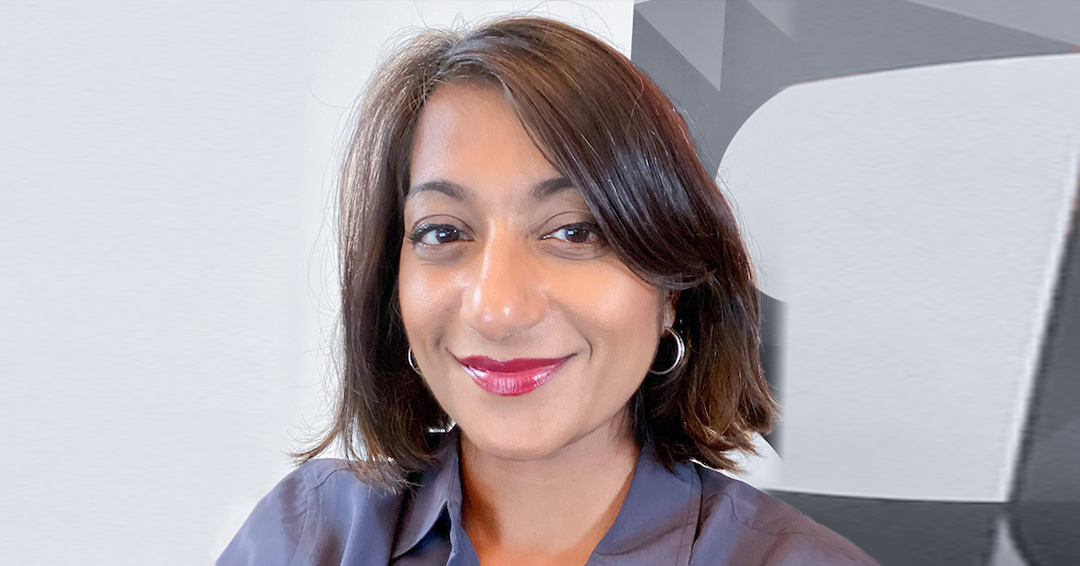 We are pleased to announce the appointment of Natasha Rajah, PhD, to the new position of Assistant Dean, Academic Career Development, Faculty of Medicine and Health Sciences (FMHS) effective April 1, 2022. This role, together with the new post of Assistant Dean, Academic Affairs, will in part assume responsibilities previously associated with the position of Associate Dean, Academic Affairs, which has been held by Anne McKinney, PhD, since January 2019. We would like to thank Prof. McKinney for her commitment to supporting academic engagement and promoting excellence across the faculty life cycle, as well as across the full diversity of academic roles in the Faculty of Medicine and Health Sciences.
Prof. Rajah received her BSc Honours, MSc and PhD in Psychology from the University of Toronto, after which she completed postdoctoral training at the University of California at Berkeley. Her PhD thesis looked at understanding age-related differences in prefrontal function, episodic retrieval and strategic organization using fMRI.
At McGill, Prof. Rajah is Full Professor, Department of Psychiatry and Associate Member, Department of Psychology. From 2011 to 2021, she was Director of the Brain Imaging Centre (BIC), Douglas Hospital Research Centre, McGill University and CIUSSS de l'Ouest-de-l'Île-de-Montréal, where her responsibilities included leading the scientific direction of the Douglas BIC and building strategic partnerships with other research MRI sites and industry partners. In 2019, Prof. Rajah received the Haile T. Debas Prize at McGill in recognition of her work promoting diversity.
Prof. Rajah's research in the cognitive neuroscience of memory, aging and dementia prevention examines how sex, gender, and social determinants of health affect memory and brain health across the adult lifespan. Prof. Rajah is currently the CIHR Sex and Gender Research Chair in Neuroscience, Mental Health & Addiction. She has supervised almost 50 research trainees from undergraduate students to post-doctoral fellows and is a member of the Provost's Faculty Mentorship Network. She was awarded the Women in Cognitive Science Canada Mentorship Award in 2019 for her support of early career women researchers in the field.
Prof. Rajah is an Elected Member of the Institutional Advisory Board, Institute of Aging, Canadian Institutes of Health Research (CIHR), and Chair of the Membership Committee for the Canadian Consortium on Neurodegeneration in Aging (CCNA). She is the Editor-in-Chief of the journal Aging, Neuropsychology and Cognition, Associate Editor of Psychological Science, and Senior Editor of Brain Research.
As Assistant Dean, Academic Career Development, Prof. Rajah will take a leadership role in faculty orientation and mentorship programs, including the Telemachus Scholars Program, in collaboration with the Associate Dean, Faculty Development, and assure the programs' on-going optimization to effectively meet emerging and evolving needs at both the Montreal and Outaouais campuses and across clinical and research-intensive settings. She will develop and implement mechanisms to promote communication and exchange related to faculty mentorship, wellness, and career development across all Schools and Departments. She will also manage career awards for the FMHS, overseeing transparent and equitable competitions and advising on strategic prioritization. Prof. Rajah will actively advance the FMHS commitment to equity, diversity, and inclusion across all these portfolios.
Please join us in congratulating Prof. Rajah on her new appointment and in wishing her every success in this new role.
David Eidelman, MDCM
Vice-Principal (Health Affairs)
Dean of the Faculty of Medicine & Health Sciences
Lesley Fellows, MD, PhD
Vice-Dean, Academic Affairs