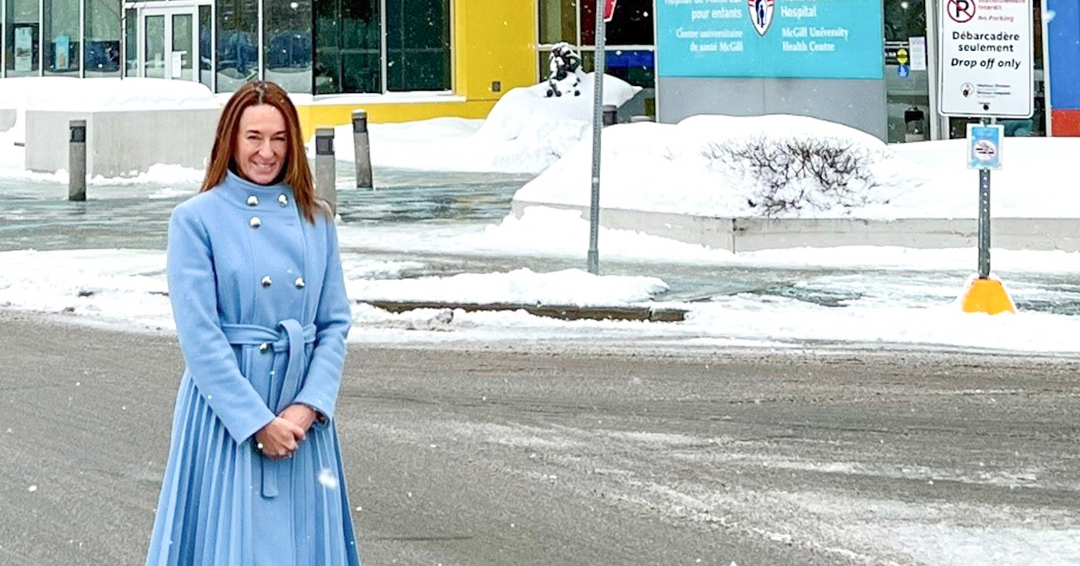 Hello to the entire MUHC community!
I wanted to share how excited I am to start my mandate today as your new president and executive director.  When I applied for this position, I knew from my experience as a resident and physician who had trained and practiced here that the McGill University Health Centre (MUHC) is large, complex and full of great people. My roles at other healthcare establishments and in government also reminded me that there are as many opportunities as there are challenges in the health and social services network. I am a firm believer that keeping an open mind to the possibilities, listening to each other, setting priorities, collaborating internally and externally, and celebrating successes make a huge difference in everyone's workday.
I would like to recognize and express gratitude to my predecessor, Dr. Pierre Gfeller for providing me with an outstanding platform on which to continue building together, as well as a thorough briefing on major files before the end of his mandate. I would also like to thank the chair of the Board of Directors of the MUHC, Mr. Peter Kruyt, and all Board members for recommending my appointment to the Minister of Health and Social Services, Mr. Christian Dubé. I intend to fulfil this mandate with vision, energy and the same sense of duty I have always brought to my leadership roles.
To that end, my first day on the job and the coming weeks will be spent getting to know clinical, research, education, and administrative leaders, their sectors' activities, priorities and teams, as well as familiarizing myself with the facilities of the MUHC. I look forward to engaging in groups and one on one, whether it is in the form of structured meetings or informally in an elevator, hallway or at a cafeteria.
Once again, I am excited, inspired and honoured to begin steering the MUHC!  It will be a pleasure to work closely with Ms. Martine Alfonso, associate president and executive director, Ms. Patricia Lefebvre, associate director general, Support, Administration and Performance, Dr. Rhian Touyz, executive director and chief scientific officer of the Research Institute of the MUHC, and other senior leaders at the MUHC, McGill University and across the McGill RUISSS.
I look forward to working together.
Lucie Opatrny, MDCM, MHCM, M.Sc.
President and Executive Director, MUHC