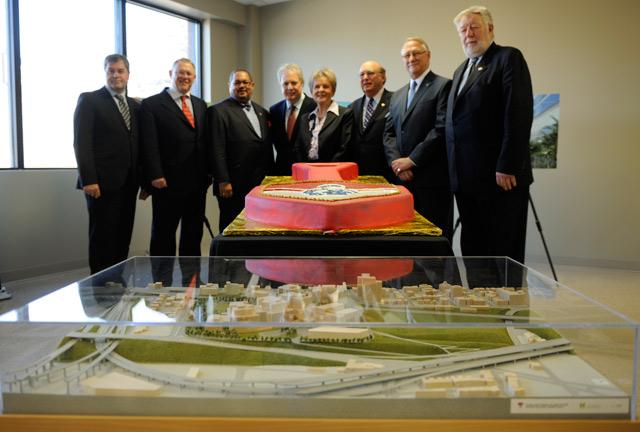 ——————————-

McGill University
today hailed the announcement that the McGill Health Infrastructure Group, a consortium led by SNC-Lavalin Inc. and Innisfree Ltd, has been selected as the private-sector partner in the vital project to develop a new McGill University Health Centre at the Glen Yards.
This development is a key step in the road to completing the Glen Campus portion of the MUHC's redevelopment project, that will enhance leading-edge medical practice and science in Montreal and Quebec, improving patient care and helping propel research aimed at curing disease and discovering better ways to treat those who suffer from illness today.

Click here
to read the
MUHC
press release.
Click here
to read the
McGill University
press release.
Click here
to read the
MSSS
press release (
in French only
)
READ MORE IN RELATED MEDIA COVERAGE:
Montreal Gazette
CBC
CTV
Le Devoir
La Presse
Radio-Canada
Cent Papiers
Les Affaires
McGill Reporter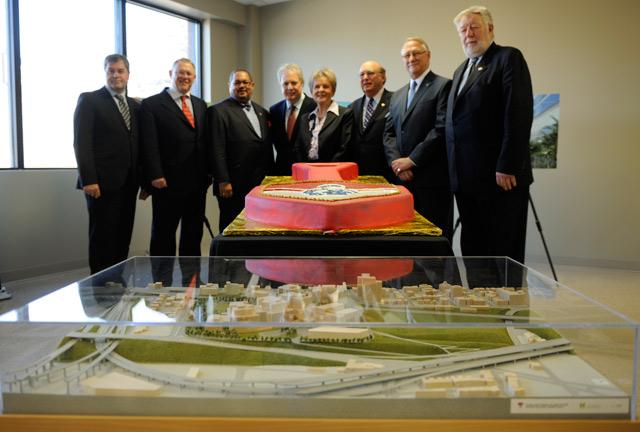 ——————————-

L'Université McGill
a salué aujourd'hui l'annonce confirmant que le Groupe d'infrastructure en santé McGill, un consortium mené par les sociétés SNC-Lavalin inc. et Innisfree Limited, a été sélectionné à titre de partenaire issu du secteur privé dans le cadre de l'important projet visant à bâtir le nouveau Centre universitaire de santé McGill (CUSM) dans l'ancienne gare de triage Glen.
Ce développement est une étape clé dans la voie menant à la conclusion de la portion du campus Glen en lien avec le projet de redéploiement du CUSM, grâce auquel les soins médicaux et services scientifiques de pointe offerts aux Montréalais et aux Québécois seront rehaussés, améliorant du même souffle les soins offerts aux personnes malades et contribuant à propulser les travaux de recherche destinés à la découverte de nouveaux traitements.

Cliquez ici
pour lire le communiqué de press du
CUSM
Cliquez ici
pour lire le communiqué de presse de
l'Université McGill
Cliquez ici
pour lire le communiqué de presse du
MSSSÀ LIRE DANS LA COUVERTURE PAR LA PRESSE :
Montreal Gazette
CBC
CTV
Le Devoir
La Presse
Radio-Canada
Cent Papiers
Les Affaires
McGill Reporter