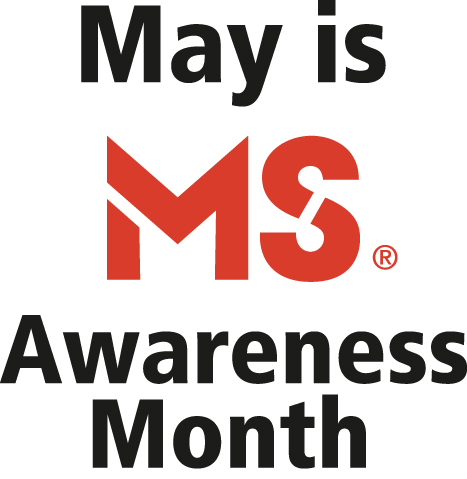 The Neuro

May is Multiple Sclerosis (MS) Month. Laboratory and clinical studies related to MS involve about 50 members of The Neuro's staff. They study the disease in all its aspects and at every stage with the help of the most advanced brain imaging technology and the latest cell biology techniques. Close cooperation between The Neuro's basic scientists and clinical physicians enables them to translate research into patient therapies efficiently.  The Neuro's scientists are also joining the international collaborative database, MSBase, which will let them pool clinical data with hundreds of researchers worldwide in hopes of better answering complex questions about MS.

MS Research
Dr. Jack Antel, is a neurologist/researcher who investigates how the interactions of nerve and immune cells might contribute to MS. He also studies glial cells and the factors that could lead to remyelination.

Dr. Douglas Arnold is a neurologist with expertise in magnetic resonance imaging(MRI). He uses advanced MRI methods to investigate how MS affects the brain and how new MS therapies work. He was responsible for the MRI analysis related to drug development programs that led to the approval of several new MS drugs, including Tecfidera, Alemtuzumab, Plegridy, Siponimod, and Ocrevus.

Dr. Alyson Fournier is a neuroscientist who studies the nature of nerve cell injuries and the reasons why injured neurons fail to regenerate. Her research aims to understand more fully the molecular signalling in neurons following traumatic injury or upon exposure to inflammation such as occurs in MS.

Dr. Luke Healy is a neuroscientist specializing in MS research who joined The Neuro in early 2018. His laboratory studies myeloid cells, which are the most abundant cells in an MS lesion. He collaborates with clinicians and MS patients to understand the fundamental differences between the actions of myeloid cells in patients and healthy subjects.

Dr. Tim Kennedy is a neuroscientist whose research investigates how myelin develops in early growth stages, and how it is subsequently maintained in the mature brain. His research hopes to lead to new ways of stimulating re-myelination.

Dr. Christine Tardif investigates myelination in relation to cognition and behaviour with the aim of better understanding myelin plasticity in the case of healthy individuals and diseases involving myelin damage.

Dr. Daria Trojan is a physiatrist who assesses and manages symptoms of MS patients. With the collaboration of a sleep specialist, Dr. John Kimoff, she is conducting a randomized, controlled clinical trial of a treatment for obstructive sleep apnea-hypopnea in MS patients with this condition. In the past year, she completed a study in cooperation with McGill mechanical engineers that aimed at developing an easy-to-use, point-of-care gait assessment tool for MS patients.

Multiple Sclerosis Clinic
Each year, about 4,000 patients receive treatment from the multidisciplinary staff at The Neuro's MS Clinic. The staff seeks to handle the many facets of multiple sclerosis, which pose challenges ranging from a patient's reduced mobility to the needs of the patient's family facing the stress of caring for a loved one.

Dr. Yves Lapierre is Director of the MS Clinic. In addition to his clinical work as a neurologist, Dr. Lapierre conducts clinical drug trials and designs programs for prescribing MS drugs to patients in the most effective way to prevent relapses.

Dr. Paul Giacomini is Associate Director of the MS Clinic. Dr. Giacomini is recognized nationally for his expertise in multiple sclerosis and neuro-inflammatory disorders. In addition to a large clinical practice, he conducts research focused on clinical trials that evaluate therapies for relapsing and progressive forms of MS. Dr. Giacomini also directs the McGill MS fellowship program, as well as many province-wide medical education initiatives.

Dr. Alex Saveriano is a neurologist who joined The Neuro's staff in 2017. In addition to his clinical practice, he is involved in clinical trials researching new and emerging potential therapies for MS. He also has a particular interest in patient safety and quality improvement.

In addition to its staff of neurologists, the MS Clinic draws on the expertise of two specialized nurses, Kathleen Savoy and Vanessa Spyropoulos, physiotherapist Mauro Fisher, occupational therapist Beth Robertson, and social worker Mia Lanno.

The MS Clinic invites patients to participate in clinical trials that are essential for the development of new MS drugs. These trials are coordinated with The Neuro's Clinical Research Unit.  For more information, please see http://cru.mcgill.ca/

About Multiple Sclerosis
• Canada has one of the world's highest rates of MS – about 1,100 new cases each year. Some 50,000 Canadians have MS. More than one in five patients are in Quebec.

• MS is one of the most common neurological diseases among young Canadians. Children as young as two can develop MS. The disease typically strikes people in their prime years, between 15 and 40.

• Women are twice as likely as men to contract MS.

• MS attacks parts of a person's brain and spinal cord. Typical symptoms are extreme fatigue, visual and sensory problems, disequilibrium. Eventually, loss of muscle control leads to paralysis.

• The cause of MS is unknown. Evidence suggests that a major component is an auto-immune disease that affects myelin, a substance that coats axons, the thin strands that carry signals between brain cells.

MS has several forms:

Relapsing-remitting MS at onset: the most common form, in which periods of acute symptoms alternate with periods of remission of variable duration although generally the disease will progress over time.

Primary progressive MS: the rarest form—symptoms worsen steadily from onset with no remissions. This form of MS usually occurs in people in their 40s or 50s.

Secondary progressive MS: this form occurs in patients with relapsing-remitting onset. Eventually their symptoms progress steadily without further remissions.

Related coverage
Global News | It used to take 10 years to diagnose multiple sclerosis. Now it takes mere minutes

May 9, 2018