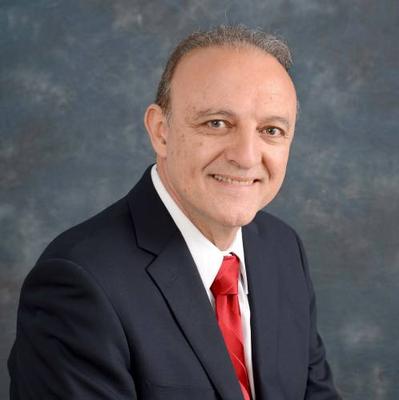 Montreal, August 18, 2014 – On behalf of the Board of Directors of St. Mary's Hospital Center (SMHC), Mr. James C. Cherry, Chairman of the Board, is pleased to announce the appointment of Mr. Ralph Dadoun as Director General and CEO of St. Mary's Hospital Center.

"Mr. Dadoun is the ideal candidate to lead our hospital given his many accomplishments and that he has been a staff member of St. Mary's for over 25 years, having held the position of Administrative Director of Diagnostic and Therapeutic Services and subsequently Vice-President of Corporate and Support Services, before acting as Interim Director General and  CEO since July 2013. We are confident that under his leadership, St. Mary's will continue to occupy a prominent place in the Montreal healthcare network and perpetuate its legacy of compassionate care that is the pride of our institution," explains Mr. Cherry.

Among his many achievements, Mr. Dadoun's expertise in laboratory services is recognized internationally.  He is responsible for the implementation, at St. Mary's, of the first Core Lab in Quebec and one of the first in North America. Under his leadership, St Mary's laboratory department is the only hospital lab in the province of Quebec to have continually been accredited by the College of American Pathologists since 1995 – a recognition that the lab has achieved the highest standards of excellence to positively impact patient care.

"Having been part of the St. Mary's community since 1987, I have had the opportunity to work with a talented and dedicated team of clinicians, researchers, support staff and volunteers who continually innovate in order to adapt to a constantly evolving health care landscape, while maintaining high quality and compassionate patient care. It is my privilege and honour to be able to move forward with the entire collective of St Mary's and to collaborate with our partners in the health network to improve and deliver superior health care services to patients," said Mr. Dadoun.

Mr. Dadoun obtained a Master's in Business Administration from McGill University. He also holds a doctorate in Business Administration from the University of California, a degree in Finance from the Graduate School of Business Administration at Harvard, and a degree in healthcare management from the Canadian College of Health Leaders.

Mr. Dadoun is also a surveyor for Accreditation Canada whose mission is to help organizations strive for, and achieve excellence in health care. Additionally, his qualifications in public finance management have been brought to bear on many committees across the Quebec health are network.

September 15, 2014