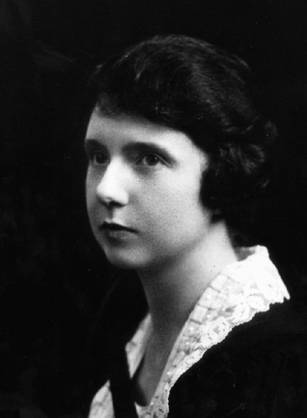 "She brought the fact to notice that a woman could be a professional in a male-only career," says famed McGill geneticist Dr. Charles Scriver, recalling the career of his pioneering mother, Dr. Jessie Boyd Scriver, one of the first four women to be admitted to McGill's Faculty of Medicine (now the Faculty of Medicine and Health Sciences) in 1918.

Today, 44 per cent of Montreal's physicians are women, according to the College of Physicians of Quebec. Fifty-four per cent of students currently enrolled in medicine at McGill are women. But a hundred years ago, when Dr. Boyd Scriver began her medical training, things were very different. At the time, there were only about a dozen women licensed to practise medicine in all of Quebec. Those early trailblazers faced down discrimination and outright hostility, and transformed the way medicine was practised in the city, helping to normalize women's place as professionals in Montreal.

Far and away one of the most influential of these women was Dr. Maude Abbott. The McGill Arts graduate was denied the opportunity to study medicine at her alma mater, but did so at Bishop's College, graduating in 1894. With hospital positions essentially closed to her, she concentrated her professional activities at the McGill Medical Museum in the Department of Pathology (recently resurrected as the Maude Abbott Medical Museum). She excelled in this work and eventually became a leader of medical museums worldwide, as well as an expert in congenital heart disease and author of an internationally renowned atlas on the topic. She was granted the degree of MDCM honoris causa by McGill University in 1910.

Dr. Abbott championed medical education for women all her life, helping found the Federation of Medical Women of Canada in 1924. She was there to help Dr. Boyd Scriver and her fellow female MDCMs – Mary Childs, Lillian Irwin and Eleanor Percival, as well as Winifred Blampin who joined the class later, celebrate their historic graduation in 1922 by treating them to lunch at the Ritz. Dr. Abbott's legacy continues to support the work of women in medicine through McGill's Maude Abbott Prize for Excellence, granted annually to a female faculty member in her early career.

"Receiving the prize was a huge honour," says 2015 recipient Dr. Amira El-Messidi, Assistant Professor in the Department of Obstetrics and Gynecology at McGill's Faculty of Medicine. Dr. El-Messidi, who like Dr. Abbott makes teaching a central part of her work, says the prize has motivated her to go even further. "It's easy to lay back when we've had some success, but I've used it to further expand my interests into simulation." Dr. El-Messidi is now responsible for obstetrics and gynecology simulation at the Royal Victoria Hospital of the McGill University Health Centre. "We all strive to become a Maude Abbott!"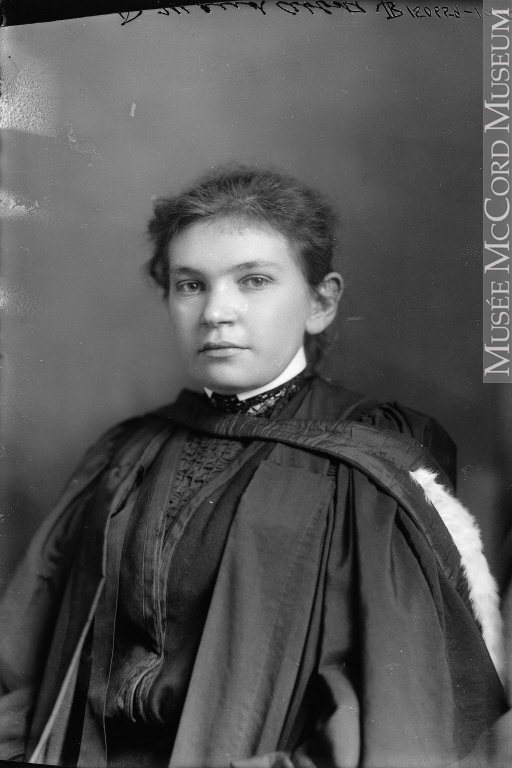 Sitting at his desk with a copy of Dr. Abbott's Atlas of Congenital Cardiac Disease in front of him, Dr. Charles Scriver acknowledges his mother's – and Dr. Abbott's – influence on his own career. Like his mother, Dr. Scriver specialized in pediatrics before further specializing in metabolic disorders in children, most famously the link between vitamin D deficiency and rickets. Dr. Boyd Scriver and Dr. Abbott were early proponents of genetic research to prevent and treat congenital disorders in kids – in Dr. Boyd Scriver's case, sickle cell anemia.

Dr. Scriver's birth in 1930 could have spelled the end of his mother's career. "When it was appropriate for her not to continue practising medicine – she had now had her one and only child, me," he recalls, "she said, 'I have been given the privilege of being able to study medicine at McGill University. I owe it back to society to uphold that privilege.'"

Dr. Scriver says that though his mother faced a lot of bumps in the road in her early career, including having her house picketed by angry protesters when she was admitted to medical school, her patients and their parents welcomed her with open arms. "People seemed to flock to her," Dr. Scriver recalls. "I think a lot of parents facing difficulties with the health of their children found having a female doctor to talk to was more reassuring than to talk to a male doctor."