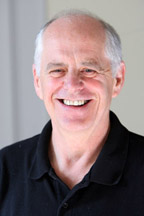 A Montreal physician and medical educator has been awarded the 2012 Royal College of Physicians and Surgeons of Canada's Duncan Graham Award. For more than 40 years, Dr. Peter J. McLeod, FRCPC, profoundly shaped training at the University of McGill and various Montreal-area hospitals.

"Dr. McLeod committed enormous time and energy to shaping thousands of young physicians," says Royal College CEO Andrew Padmos, MD, FRCPC. "This dedication has shaped and improved patient health not only in Montreal but across Canada."

The Duncan Graham Award recognizes an outstanding lifelong contribution to medical education. This national award is a prestigious part of the Royal College Awards and Grants Program, which distributes $1 million a year through awards, grants, fellowships and visiting professorships.

To read the full article, navigate here.

April 12, 2012