More than 100 of the world's most brilliant thinkers, representing a diverse cross-section of disciplines gathered at the Omni hotel in Montreal on May 5-6, 2016 to take part in the inaugural Simnovate International Summit. Hosted by McGill University's Steinberg Centre for Simulation and Interactive Learning and the brainchild of its director, Dr. Rajesh Aggarwal, the Summit encouraged participants to immerse themselves in the spirit of breaking conventions and developing new directions for health care by temporarily leaving their day jobs behind and becoming "simnovaters".

Right from the outset the tone for the two days was set with an inspiring opening keynote presentation delivered by McGill alumnus Dr. Victor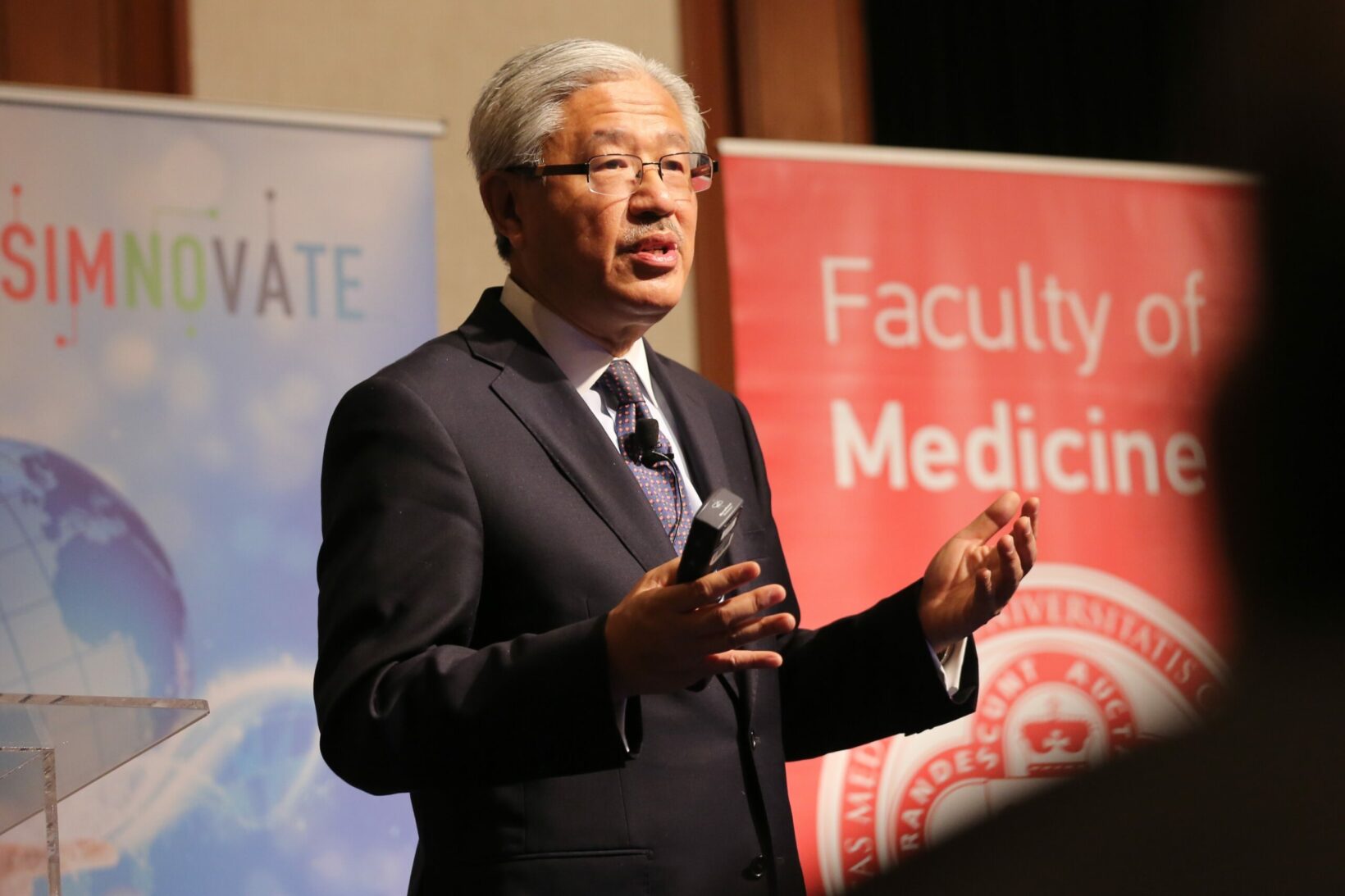 Dzau, a world-renowned researcher and physician who is currently the President at the National Academy of Medicine. Sharing his perspective on innovation, Dzau noted that there is a big discrepancy between the innovation happening and the health care providers on the front lines while also highlighting the key potential that could be unlocked through private-public partnerships.

Breakout workshops on the first day of the Summit generated engaging discussion covering patient safety, pervasive learning, medical technologies and global health. The four topics had already been the subject of much debate as the focus of the Simnovate domain groups that had been holding virtual meetings during the past year. The abstracts developed by the domain groups provided in advance of the Summit were complimented by their pitching their ideas to Dr. Gerald Fried, Chair, Department of Surgery at McGill's Faculty of Medicine and Dr. Arvind Joshi, former Director and CEO of St. Mary's Hospital Center, in a Shark Tank style session for the opportunity to win $10,000 in seed money. An example of the immediate impact the Summit had, delegates from the University of Toronto and University of Ottawa pledged to contribute their own funding to global health and patient safety initiatives respectively.

The first day also featured a lively debate on the cost of innovation in health care, declared even by debate Chair, Dr. Dzau, as well as presentations on innovation in aviation, serious gaming, maternal mortality prevention and humanitarian relief training.

Building on the momentum generated by the first day, day two included two keynote lectures, delivered by Dr. David Asch, Executive

Director of the Penn Medicine Center for Health Care Innovation and by Dr. Kedar Mate, Senior Vice-President at the Institute for Health Care Improvement, who left everyone pondering what they could accomplish "by next Tuesday."

The second day featured another round of workshops, this time covering a wide array of topics including dance therapy, serious gaming, building a start-up and design thinking. The day also featured round table discussions on human error as well as an inspiring youth innovation showcase moderated by McGill Principal and Vice-Chancellor Suzanne Fortier, who introduced Dr. Dzau on day one.

Despite an ambitious and full schedule to the Summit, participants left invigorated and clamoring for more. The success of the event was particularly gratifying for Dr. Aggarwal who noted that the hope of the Summit was to create a community of "simnovaters" and not be a one-off. With attendees already asking for a follow-up summit, Aggarwal promised that he and his team would begin planning, though not necessarily by "next Tuesday."

Click here
to access podcasts with three Simnovate speakers, Dr. Priya Agrawal, Executive Director, Merck for Mothers, Dr. Jishnu Das, Lead Economist, World Bank and Dr. Ed Fitzgerald from Lifebox Foundation.