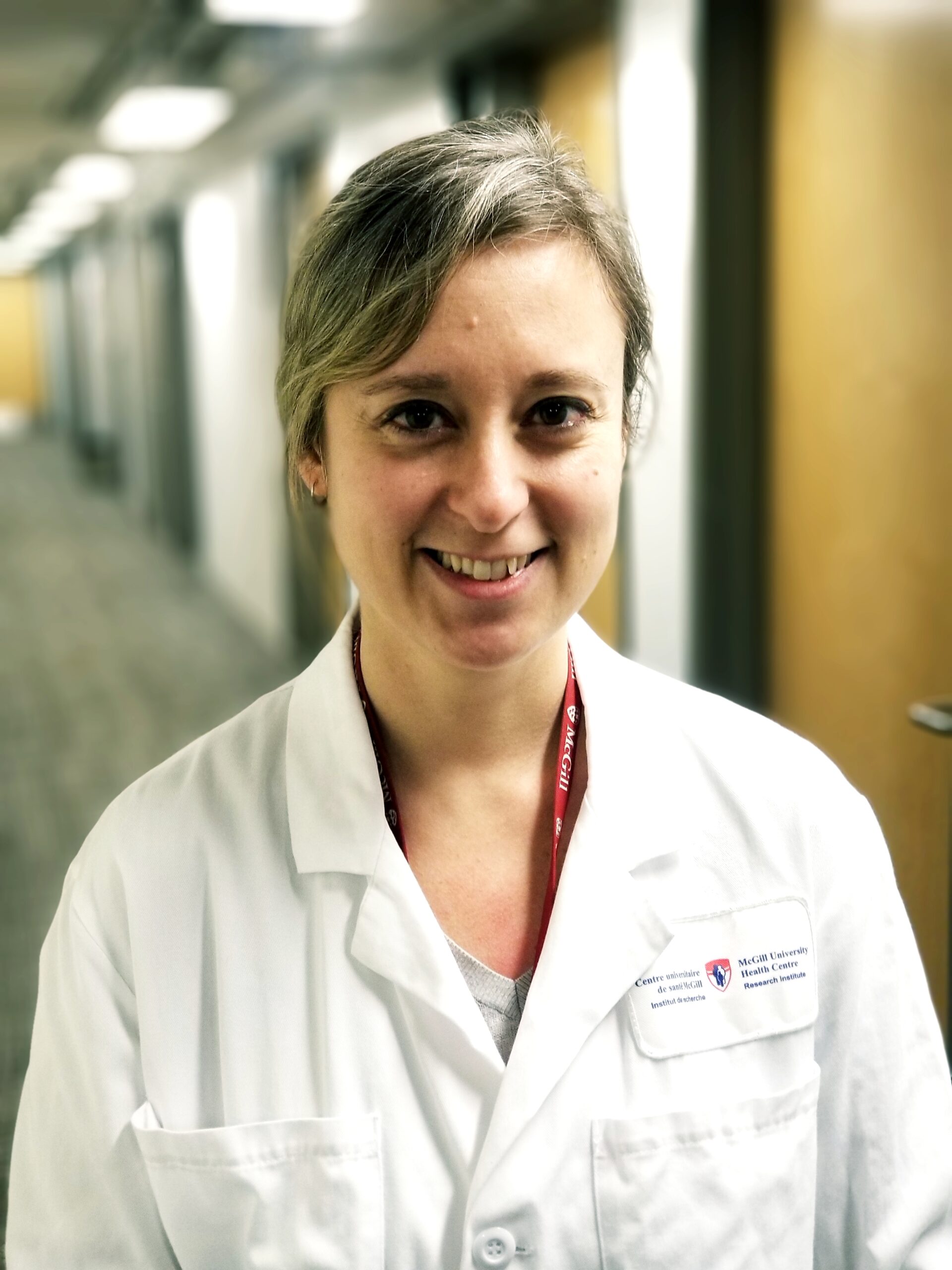 By the Terry Fox Research Institute

As Terry Fox approached the city of Thunder Bay in Ontario on Sept. 1, 1980, a strange pain took hold of his chest. The 22-year-old had been coughing for days, but it wasn't until the pain made it hard for him to breathe that he stopped running and went to see a doctor.

At the hospital, Terry learned that the sarcoma that took his right leg three years earlier was not only back—it had now spread to his lungs. The next day, he flew home to BC for treatment, putting the Marathon of Hope on hold. His prognosis was grim – metastatic sarcomas are almost always fatal – and although he fought against the disease for months, on June 28, 1981, Terry passed away.

"Sadly, not much has changed in four decades and Terry's case is still pretty typical when it comes to metastatic sarcomas," explains Dr. Livia Garzia, Assistant Professor in the Division of Orthopaedic Surgery at McGill University, a geneticist and pediatric cancer specialist. "We normally have good ways to attack the primary tumour, but if metastasis occurs we have very few treatment options."

Approximately 200 children, adolescents and young adults in Canada are diagnosed with sarcomas every year. There are over 50 major types of sarcomas that are found in bones (like in Terry's case) or soft tissues like fat, muscles or connective tissues. While primary tumours can normally be treated through a combination of chemotherapy, surgery and radiation therapy, in 30 to 40 per cent of cases, the cancer returns in other parts of the body, forming new tumours called metastases.

Metastatic sarcomas are almost always resistant to therapy, and very little is understood about them. This is partly because they can't be surgically removed, meaning there are very few human samples of metastatic sarcomas.

Dr. Garzia, who is also a researcher at the Research Institute of the McGill University Health Centre, is hoping to change this thanks to a recent New Investigator award from the Terry Fox Research Institute. This award will provide her with $450,000 over the next three years to study how and why certain sarcomas metastasize. While she will not be focusing on the exact type of sarcoma Terry Fox had, her hope is that by identifying early signs of metastatic dissemination she will be able to know what tumours are more at risk of becoming metastatic and find new treatments for children and young adults with these cancers.

"This funding will allow us to develop human sarcomas in mice models and study the genetic differences between the primary tumour and metastases, allowing us to understand how surgery and chemotherapy change the genetic landscape of these tumours and why they become resistant to treatment," explains Dr. Garzia. "This will help us come up with clever ways to prevent that and identify pathways that could be used to design specific therapies against metastasis."

The award will pair Dr. Garzia with a group of TFRI-funded researchers led by Dr. Sean Egan, a cell biologist at Sick Kids Hospital in Toronto who leads the TFRI New Frontiers Program Project Grant in Killing the Hydra: Genetic dissection of actionable targets required for maintenance of metastatic disease. Dr. Egan's team uses similar methods to study metastatic pathways in brain and breast cancers. With this mentorship and her new award, Dr. Garzia hopes to shed light on metastatic sarcomas and bring much-needed hope to patients with this deadly disease.

December 11, 2018