Montreal Antenatal Well-Being Study (MAWS) makes case for increased investment in perinatal maternal mental health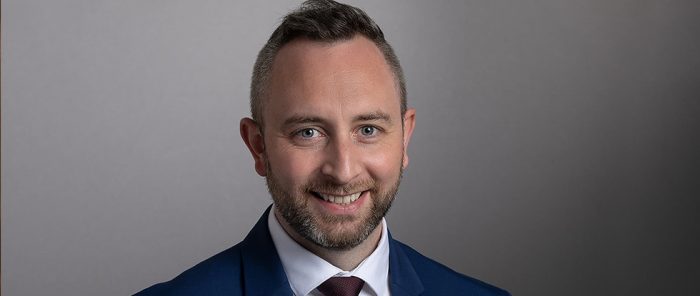 By Mark Witten

The future health and development of an unborn child is profoundly affected by the mental health of the mother during pregnancy. Dr. Kieran O'Donnell believes that better support for women who need help to boost their mood during pregnancy can have vital and lasting effects in bolstering the brain health of their offspring through early childhood and adolescence into adulthood.

"In Canada, as many as 1 in 4 mothers experience a mood or anxiety disorder during pregnancy annually. Unfortunately, 85% of those women are never diagnosed or treated, which can have lasting detrimental effects on their children's health and well-being," says O'Donnell, a principal investigator at the Ludmer Centre for Neuroinformatics & Mental Health and adjunct professor in the Department of Psychiatry at McGill University, who leads the Montreal Antenatal Well-Being Study (MAWS).

His previous research on a cohort of 15,000 pregnant women in the United Kingdom has shown that children born to women who experience high levels of stress, anxiety or depression in pregnancy have twice the risk for mental disorders, which can start as early as four years old and persist through adolescence into adulthood.

O'Donnell launched the Montreal Antenatal Well-Being Study in 2019 to investigate, develop and implement evidence-based, clinical solutions to these issues in collaboration with a team of over 15 scientists from McGill's Ludmer Centre, the Douglas Mental Health University Institute, the Jewish General Hospital's Lady Davis Institute, the McGill University Health Centre (MUHC) and the University of Montreal. Institutional partners include five hospitals (CHU Sainte-Justine, St. Mary's, Ste. Anne's, LaSalle and the MUHC) and three birthing centres.

Developing babies and children need emotionally healthy mothers, and the risks to both mother and child from a mother's mental health problems can be greatly reduced through effective screening and early, well-timed interventions in pregnancy.

A major impetus for creating MAWS was to address the critical gap between what is being done and what needs to be done by government health policy makers and health professionals in Quebec and across Canada to support women's mental health during and after giving birth. "There is no universal screening for anxiety and depression in pregnancy in Quebec and most other provinces, which is unfortunate given the amount of time a woman will spend with health professionals during her pregnancy. That conflicts with best clinical practice in the UK and Australia, and recommendations from an expert task force in the United States," explains O'Donnell.

The status quo is failing and the lag in clinical practice is taking a costly toll on pregnant women, and the health and development of their children. "We need to do more and do better to support women's mental health in pregnancy with systematic universal screening and targeted interventions. This is a societal responsibility and not a pregnant women's responsibility to bear alone. But it's also very important in Quebec to provide hard numbers and evidence through a comprehensive study, so we can advocate for change and increased investment in perinatal maternal mental health," says O'Donnell.

The hard numbers and evidence from studies in the UK, Australia and US show that prevention and early intervention initiatives mitigate mental health risks for moms and long-term health risks for their children, and can substantially reduce downstream costs to health care systems.

In the UK, for example, untreated perinatal mental health problems are estimated to cost £8 billion (CAD$14Bn) annually, and 72% of these costs derive from the adverse effects of untreated mental illness on the child's health and well-being. "In the UK, the cost of augmenting services to systematically screen and treat pregnant women at risk was about £200 million and in economic terms is very cost effective," he says.

MAWS is one of the largest studies in Canada to better understand how biological, social, and psychological factors combine to influence women's mental health and well-being during pregnancy and the postpartum period. These research findings will help policy makers and health professionals more effectively support women and improve women's mental health during pregnancy and after giving birth.

"One key goal is to develop an effective screening tool to best identify women at risk of perinatal mental health problems in Quebec, using multi-omics longitudinal data including COVID-19 data," says O'Donnell, noting that the enduring effects of stress from the COVID-19 pandemic will add to the number of mothers and children at risk.

But the study is also designed to have an immediate impact on participating mothers and their children through screening and a treatment referral service. "We've already recruited 1,000 pregnant women and expect to enroll between 4,000 and 5,000. Our findings from the pilot phase at St. Mary's Hospital Centre showed that 27% of the women screened could benefit from some level of support, including 11% who had clinical levels of depression, and 16%, subclinical levels. All of the women in the study who screen positive for maternal mood disorders are being referred to support services," he says.

MAWS is creating a biological resource to better understand genetic contributions to maternal mental health disorders and develop potential biomarkers to help identify pregnant mothers at risk. "We've created a sub-study as well to probe the question of whether higher sensitivity to progesterone and estrogen puts women at higher risk of depression in pregnancy," explains O'Donnell, who in addition to his McGill affiliations is now an assistant professor in the Yale Child Study Center and the Department of Obstetrics, Gynecology and Reproductive Services at the Yale School of Medicine.

The biological samples collected from study participants through cheek swabs will also be used in future to investigate and identify possible epigenetic DNA methylation markers for mental health risk in mothers and their children. In an earlier study, O'Donnell found that the children of emotionally vulnerable, pregnant first-time mothers who received positive psychosocial interventions from trained nurses showed significant changes in DNA methylation 30 years later, compared with the children of moms who didn't receive support.

"Our long-term goal is to find epigenetic biomarkers that could identify children at risk of mental health problems and lead to more targeted interventions that would be clinically useful in the treatment of children and adolescents," says O'Donnell, who collaborated on that study with his mentor Michael Meaney, James McGill Professor in the Department of Neurology and Neurosurgery and in the Department of Psychiatry, and Co-Scientific Director at the Ludmer Centre, who is based at the Douglas Mental Health University Institute.

Another key objective is to improve intervention services to all pregnant women through hospital partnerships that include the immediate sharing of study findings to improve training and curriculum development for health professionals and students.

But most importantly, the Montreal Antenatal Well-Being Study is aimed at moving research that reflects the Canadian context to policy and targeted actions that will help to improve the mental health and lives of mothers and children in Quebec and across Canada.

"The ultimate objective of this study is to turn up the volume on public health policy to effect change so that every woman in Quebec will be asked about her mental health at least once and hopefully twice during pregnancy. Our shared goal is to ensure that her mental health will be assessed and treated on par with her physical health. We want every woman in Quebec and Canada to receive the mental health support she needs to have the healthiest possible pregnancy and give her child the best start in life," says O'Donnell.

To learn more about the Montreal Antenatal Well-Being Study and learn about existing resources for supporting pregnant women, please visit: www.antenatalwellbeingMTL.com.