CQDM and Brain Canada join forces again in the funding of two new research projects to address unmet needs in brain research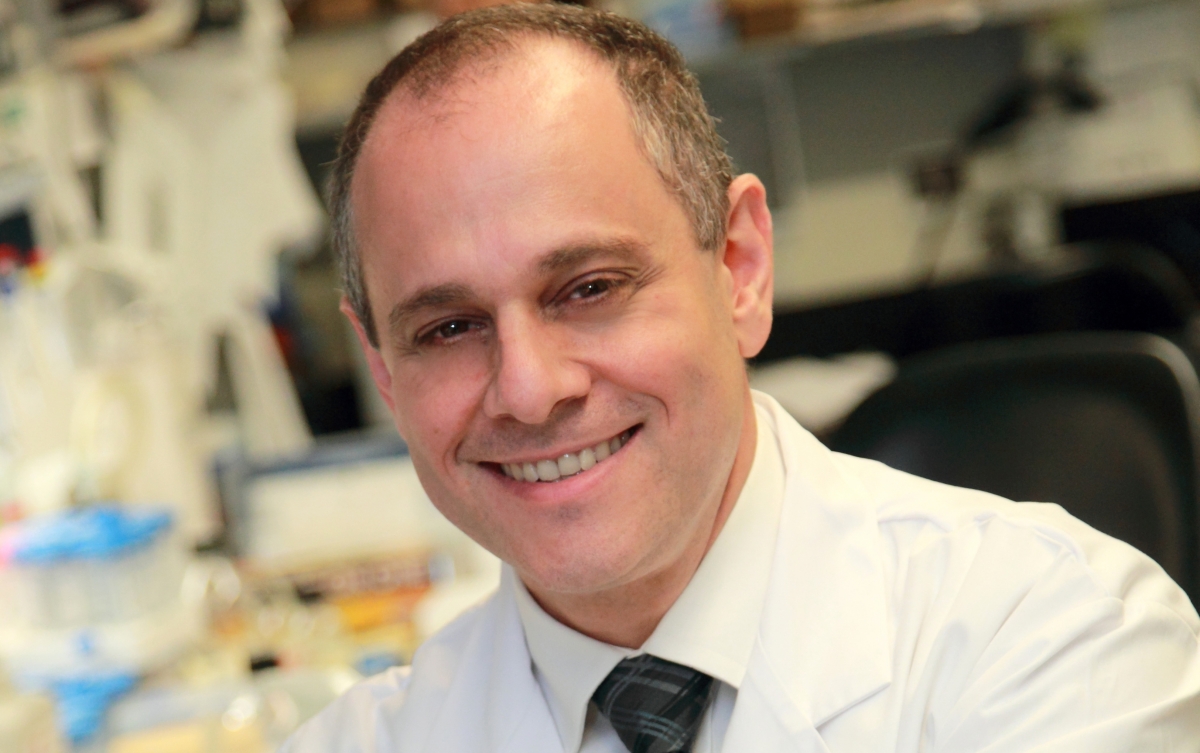 CQDM and Brain Canada are proud to announce the funding of two new multi-disciplinary and multi-institutional research projects under the second edition of their Focus on Brain strategic initiative. The partners will award a total of $3M to two research teams to develop cutting-edge tools, technologies and platforms designed to accelerate the discovery of new drugs for brain and nervous system disorders.

The two distinguished research teams will unite nine researchers from seven public and private organizations across Canada to address unmet needs in brain research. The first project is led by Edward Fon at the Montreal Neurological Institute and Hospital (MNI) joined by multi-provincial collaborators from McGill University, Université Laval, the University of British Columbia and the Centre for Drug Research and Development (CDRD) in Vancouver. The second project led by Jean-Martin Beaulieu at University of Toronto is a public-private collaboration with the Research Institute of the McGill University Health Centre and ImStar Therapeutics in Vancouver.

These researchers will benefit from CQDM's unique mentoring program. They will have the opportunity to collaborate with influential senior scientists from the pharmaceutical industry who bring expertise and support to the projects, to help better align research with the needs of industry and patients.

"The Focus on Brain program, established in partnership with CQDM, connects academia with industry to develop the tools and technologies critical to facilitating effective translation of research results into improved health outcomes. The projects selected through this program were assessed for their potential to both meet the needs of the biopharmaceutical industry and to have impact across multiple brain disorders," said Inez Jabalpurwala, President and CEO at Brain Canada.

"CQDM is proud to collaborate with Brain Canada to fund scientific excellence and these two very exciting projects, which could have a huge impact on our understanding of neurodegenerative diseases such as Parkinson's, Alzheimer's and ALS, make no exception. These two disruptive technologies are potential game-changers in drug discovery and in the way we will treat patients," said Diane Gosselin, President and CEO at CQDM.

Brain Canada funds are provided through a partnership with Health Canada, known as the Canada Brain Research Fund.

"A novel patient-derived stem cell neuronal platform for Parkinson's disease and amyotrophic lateral sclerosis drug discovery"
Edward Fon (Montreal Neurological Institute and Hospital), Guy Rouleau (McGill University), Nicolas Dupré (Université Laval), Thomas Durcan and Philippe Seguela (Montreal Neurological Institute and Hospital), Neil Cashman (University of British Columbia) and Tom Pfeifer (Centre for Drug Research and Development).

($1.5M over three years)

The project involves the development of a novel drug discovery platform for Parkinson's disease and amyotrophic lateral sclerosis (ALS). The platform is based on the isolation of pluripotent stem cells derived from the blood of affected patients. Under appropriate cell culture conditions, these stem cells will differentiate into neurons, thus mimicking in vitro what is happening to these cells in patients. The team will also develop three assays to monitor the properties of these neurons, and thus better understand how they are affected in these diseases. These neuronal cell lines will also be used to screen for drugs that could correct their defective properties. This novel platform will thus enable drug discovery in what will be a new era of therapeutics and personalized medicine for these devastating diseases.

"My colleagues and I are grateful to CQDM and Brain Canada for this outstanding opportunity to pursue innovative work that could lead to treatments for patients dealing with the devastating consequences of Parkinson's disease and ALS," says Edward Fon, Professor in the Department of Neurology and Neurosurgery at McGill University and the Scientific Director of the Montreal Neurological Institute. "The next three years could prove to be ground-breaking in our understanding of these diseases."

"A unique platform to harness the hidden potential of RNA-binding proteins involved in brain diseases"
Jean-Martin Beaulieu (University of Toronto), Keith Murai (McGill University Health Centre), and David Hunt (ImStar Therapeutics)

($1.488M over three years)

The project involves the development of an exclusive RNA-binding proteins platform to screen, identify, and validate new drug candidates that affect a large, still relatively unexplored family of proteins. These RNA-binding proteins may be what are needed to address a large spectrum of major brain disorders, such as autism, depression, and Alzheimer's disease. The technology will, among other things, help tackle the shortage of disease-relevant targets; a main hurdle to the development of new therapeutics to treat these conditions. Moreover, this screening platform will enable identification and development of new classes of drugs while reducing risks at early stages of development, thereby expediting the availability of new CNS-relevant drugs to patients.

"The project will allow to develop new tools to explore untapped pharmacological targets for neurodevelopmental, neuropsychiatric, and neurodegenerative diseases," says Martin Beaulieu, Professor in the Department of Pharmacology and Toxicology at The University of Toronto. "RNA-binding proteins-based technology with such adaptability and capacity is, to our knowledge, not available elsewhere nor currently in development."

About CQDM
CQDM is a pharma-based consortium active in biopharmaceutical research whose mission is to fund the development of innovative tools and technologies to accelerate drug discovery. Unique in the world, CQDM's business model is based on a collaborative approach where all stakeholders share the costs of biopharmaceutical research and benefit from its results. CQDM also provides a common meeting ground where academia, governments, biotechs and the pharmaceutical industry converge to address numerous complex medical challenges. CQDM receives financial support from Merck, Pfizer Inc., AstraZeneca, Boehringer Ingelheim, GlaxoSmithKline, Eli Lilly Canada, Janssen, Novartis Pharma Canada, Sanofi Canada, as well as from Quebec's Ministry of Economy, Science and Innovation (MESI) and from the Government of Canada under the Business-Led Networks of Centres of Excellence Program (BL-NCE). For more information: www.cqdm.org.

About Brain Canada and the Canada Brain Research Fund
Brain Canada is a national non-profit organization headquartered in Montreal, Quebec, that enables and supports excellent, innovative, paradigm-changing brain research in Canada. For more than one decade, Brain Canada has made the case for the brain as a single, complex system with commonalities across the range of neurological disorders, mental illnesses and addictions, brain and spinal cord injuries. Looking at the brain as one system has underscored the need for increased collaboration across disciplines and institutions, and a smarter way to invest in brain research that is focused on outcomes that will benefit patients and families. Brain Canada's vision is to understand the brain, in health and illness, to improve lives and achieve societal impact.

The Canada Brain Research Fund is a public-private partnership between the Government of Canada and Brain Canada, designed to encourage Canadians to increase their support of brain research, and maximize the impact and efficiency of those investments. Brain Canada and its partners have committed to raising $120M, which is being matched by Health Canada on a 1:1 basis for a total of $240M. For more information: www.braincanada.ca.

February 9, 2017