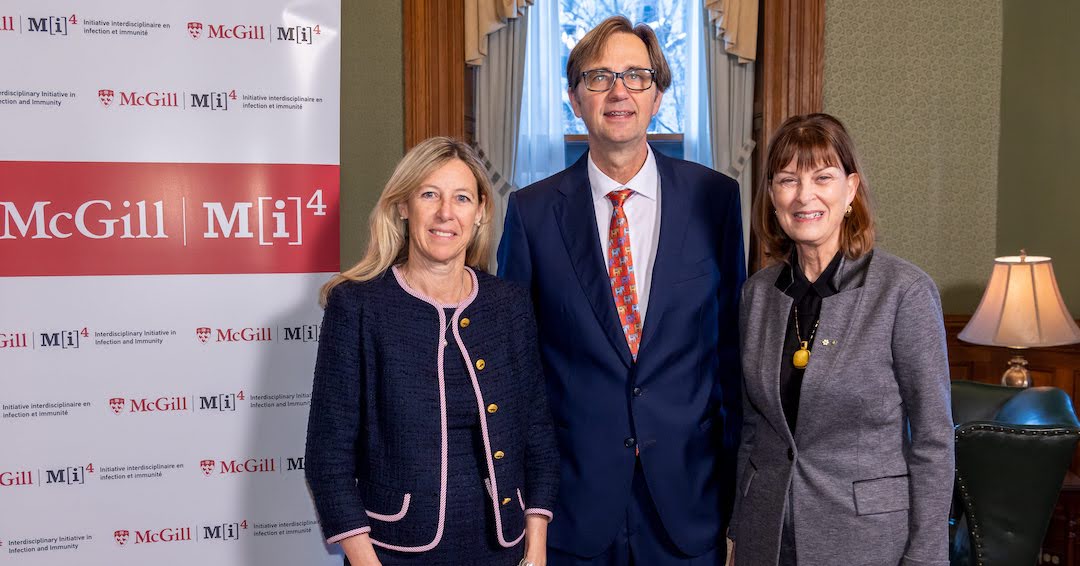 During the 4th Annual MI4 Scientific Symposium in November 2022, MI4's Director, Marcel Behr, MD, shared an exciting announcement with the MI4 community: after considerable internal and external consultation, MI4 will re-focus its scope to better serve the interests of its community.
"The question is whether our compass should take us in a new direction in 2022. The more I think about it, we're a strategy initiative. We make teams, we support platforms, we build partnerships," explained Dr. Behr in November at the symposium.
Since its inception in 2018, MI4 embraced the broad spectrum of infection and immunity research. In 2022, the time came to take stock of MI4's strengths and successes and to adapt to a post-pandemic world. The question that dominated MI4's External Advisory Board in June 2022 as well as at its strategic retreat in November 2022 was the following: as MI4 turns 5, in which direction should it be pointing its compass?
The answer came in the form of three broad new themes: pandemic threats, antimicrobial resistance and the role of microbes in health and disease.
"External and intramural stakeholders gave us feedback and they said we can't be everything to everyone. If we want to be competitive internationally, we need to take something on well and bring it ourselves to the finish line," said Dr. Behr, in an interview with Health e-News.
As part of this new focus, the MI4 community looked at the pillars of its foundation in 2018.
"At the beginning of MI4, one of the first things we talked about was antimicrobial resistance as the next global health challenge. During the same period, we talked about how the world was interconnected, which meant that a virus in one country could show up in another country. Soon after the COVID-19 pandemic hit, and we saw how pandemic threats are disruptive."
Dr. Behr compares pandemic threats to a sprint and antimicrobial resistance to a long-distance race in how MI4 can respond to these challenges.
The third theme, the microbiome, came from a specific interest within the MI4 community.
"Whether we're talking about pathogens that cause disease or the microbes that live within our bodies, these all play a role in human health."
This redefined scope doesn't mark a departure from MI4's past successes, but rather helps the leadership redefine its goals in specific ways.
"Most of what we supported in the last five years involved an infectious agent in one way or another. More than 80% of the Seed Fund Grants we funded involved a microbe. The largest programs we've been funding and the large platforms we've been funding involved a microbial contribution."
Dr. Behr says focusing on these three themes will open new avenues for the MI4 research community.
"By better articulating our vision as a community, this will lead to better fundraising opportunities, but also to better alignment of our leading investigators with the community members who are interested in this science. I see this redefined scope as providing more resources in the MI4 space for people to pursue their passion projects."