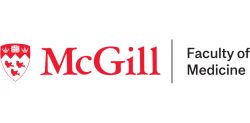 Dear Members of the Faculty of Medicine, including all Students, Trainees, Teachers, Supervisors, Researchers and Staff,

The Faculty of Medicine is committed to creating a healthy, safe and collegial environment where all feel welcomed and enabled to perform at their best, whether learning, teaching, conducting research, or providing clinical care or administrative support. Among our values are integrity, honesty, fairness and respect for the rights of others. We are committed to upholding the highest levels of ethical and professional behaviour. Our professional conduct directly impacts learning and patient care, and each other.

The McGill Faculty of Medicine Code of Conduct is a document you must read, understand and respect as a member of the McGill Faculty of Medicine community. In 2019, the Code was updated to clarify to whom it applies, to increase its robustness and to better align it with the University's policies. It does not supersede McGill's policies, but rather provides a framework to help you navigate them. Our professions in health care and in the health sciences require that we abide by the Code, and all codes and policies referred to therein, without exception, in our teaching, research, training and work. This Code applies to everyone in the Faculty, on campus and in our clinical settings.

Major policies that apply to all members include, among others:
Upholding the Code is a shared responsibility. You are accountable for reviewing all policies referenced in the Faculty Code of Conduct to confirm all that relate directly to you, as well as the Code appendices to better understand how provisions may apply to your day-to-day activities. Because of the importance of this document, you will be asked to reread the Code, including any updates, from time to time.

I thank you in advance for assuming this responsibility and for reading the Code. Should you have any questions, please do not hesitate to contact my Senior Advisor at leah.moss@mcgill.ca.

David Eidelman, MDCM
Vice-Principal (Health Affairs)

Dean of the Faculty of Medicine

February 7 2020