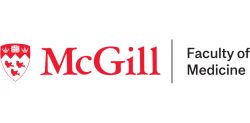 To all members of the Faculty of Medicine, including learners and staff,

As a follow-up to the Faculty Council & Town Hall meeting held on March 31, please find at this link a summary of the speakers' updates, together with questions and answers from the session. Thank you, again, for having joined the meeting and for all you are doing in this COVID-19 pandemic to continue teaching and learning, to advance essential research and to protect our health care system.

In addition to the Faculty Council meeting, various Town Hall and other meetings are being held to help you during the COVID-19 pandemic. More will be scheduled locally. We encourage all departments to organize regular online meetings with your teams to help everyone stay connected and discuss concerns and feelings of isolation, which can be expected and stressful in these circumstances.

A few guiding principles during this extraordinary period that I received from the Royal College of Physicians and Surgeons in my inbox the other day:
Identify what you can and cannot control, and focus on the former.
Establish and maintain meaningful connections.
Practice calming techniques.
Invest in caring for yourself, and others.
Remember that we are all working through this together.

More tips here from Dr. Mamta Gautam of the Canadian Society of Physician Leaders; while they were written for physicians, they are equally relevant to us all in the Faculty.

I am profoundly grateful and proud of everything you have achieved in the last few weeks, for having responded and adapted to this crisis with agility, humanity and speed. Where we are today underscores the outstanding qualities of the people in this Faculty and your commitment to the communities we serve. Thank you and stay well.

David Eidelman, MDCM
Vice-Principal (Health Affairs)

Dean of the Faculty of Medicine

**

Stay informed –
April 5 2020