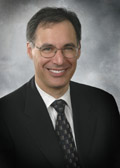 Dear members of the McGill community,

Many of you have approached me with questions about the recent allegations concerning McGill and the asbestos industry. I would like to give some perspective to this matter and bring you up to date about what the Faculty is doing to address this.

The allegations in the media that one of our retired Emeritus Professors, Prof. J. Corbett McDonald, may have allowed his research to be influenced by the asbestos industry are very serious and must be addressed. Research is an essential part of McGill's mission and McGill's researchers are required to perform their research following the highest ethical standards. Therefore, following the broadcast of a recent CBC documentary and the publication of a letter sent to the Chancellor, Principal and Chair of McGill's Board of Governors, the Faculty of Medicine has launched a preliminary review of the work of Prof. McDonald. This review, which is being conducted by Prof. Rebecca Fuhrer, Chair of the Department of Epidemiology, Biostatistics and Occupational Health, and a Canada Research Chair, is being undertaken to ensure that the research of Prof. McDonald was conducted according to the rigorous scientific standards for which McGill is known. The outcome of Prof. Fuhrer's review will determine whether there is a need for a more detailed investigation, in accordance with our standard policies and procedures. I will make known the outcome of the investigation as soon as it is available.

Without prejudicing the review of Prof. Fuhrer, I would like to provide some context on Prof. McDonald's research. Starting in 1966, Prof. J. Corbett McDonald and colleagues began a large epidemiological study investigating the mortality rates of approximately 11,000 Quebec miners and millers of chrysotile, a type of asbestos fibre. They published the findings of that study in a series of research articles in international peer-reviewed research journals from 1971 to 1998. The research was funded in part by the Institute of Occupational and Environmental Health of the Quebec Asbestos Mining Association, a fact that Prof. McDonald acknowledged clearly in peer-reviewed published journal articles.

The CBC documentary stated that McDonald's "scientific studies suggested other possible culprits for the cancer being found in the asbestos workers in Quebec." McDonald suggested that the health risks of chrysotile asbestos could be greatly minimized through lessening exposure, and that chrysotile was significantly safer than other types of asbestos fibres. Nonetheless, his published work also demonstrates a clear link between higher rates of mortality and the exposure to asbestos that the 11,000 men received during the course of their employment. Thus, Prof. McDonald's work demonstrated that asbestos, including chrysotile asbestos, is a carcinogen associated with both lung cancer and mesothelioma. While the CBC documentary has cast doubt upon Prof. McDonald, he is widely considered a pioneer in the demonstration of the health hazards of asbestos. His publications have been cited by the World Health Organization as recently as 2011 in their monographs on asbestos

It is true that Prof. McDonald drew different conclusions about the possible safe use of asbestos than most authorities do today. Holding scientific views that are different from those of the majority does not constitute research misconduct. The World Health Organization's 2011 monograph also acknowledges that the subject of the health risks of chrysotile remains a controversy.

McGill currently receives no research funding from the asbestos industry.

February 9, 2012