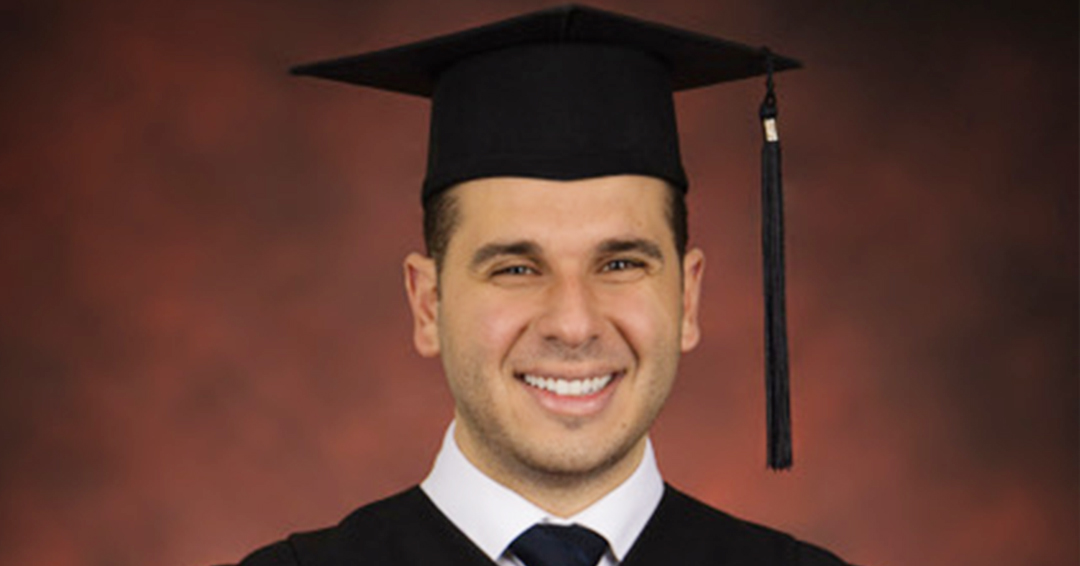 As part of our Spring Convocation 2023 coverage, we asked graduates from our six Schools to share their experiences of completing a degree in McGill's Faculty of Medicine and Health Sciences. Here, we meet Class of 2023 member Jeremy Levett from the School of Medicine, who completed his Doctor of Medicine and Master of Surgery (MDCM), conferred on May 30. Congratulations Jeremy! 
Name: Jeremy Levett 
Degree: M.D., C.M. 
Hometown: Montreal, Canada 
What did you love most about studying at McGill and in the Faculty of Medicine and Health Sciences?  
Constantly standing on the shoulders of giants. 
What area of research were you interested in during your studies? 
My research throughout medical school was very much focused on cardiovascular medicine, and the development and assessment of novel technologies for the treatment of cardiovascular disease. 
What is the societal impact of your research topic? 
Cardiovascular disease remains the leading cause of death globally. Its sheer magnitude is humbling. Innovations in cardiovascular medicine can translate to benefitting a large number of patients, making it a privilege to take part in it. 
Would you care to share a particularly proud or challenging moment from your degree? 
Founding a healthcare technology startup (https://stenoa.com/) while in medical school was an unforgettable journey with very little sleep involved! 
If you could change one thing in the world to make it better, what would you choose? 
Bring healthcare data onto the blockchain. 
Your fave place(s) to hang out on campus? 
The McIntyre Medical Building's Martin Amphitheatre and Osler Library are two of my favourites. They are timeless spaces that have served generations of physicians and always reminded me that everyone has a beginning. 
Any shoutouts? 
Nahum Sonenberg, one of Canada's most preeminent basic science researchers, took a bet on me at the young age of 14, and welcomed me into his lab. This was followed by Mark Eisenberg, who very early on in my medical studies, nurtured my passion for cardiovascular medicine and research. Without their belief in my potential at such a young age, I'm not sure I'd be where I am today. 
Top tip for incoming students in the MDCM program?  
Stay focused. 
Anything you'll miss? 
The daily climb to the McIntyre Medical Building, only to be welcomed by a classroom full of inspiring friends and wonderful memories in the Martin Amphitheatre, will surely be missed. 
What's next for you?  
I've always dreamt of becoming a heart surgeon, and am fortunate enough to be pursuing my residency training here at McGill University in cardiac surgery. I'll also be focusing on Stenoa's growth, and developing my interests in translational research and disruptive innovation.