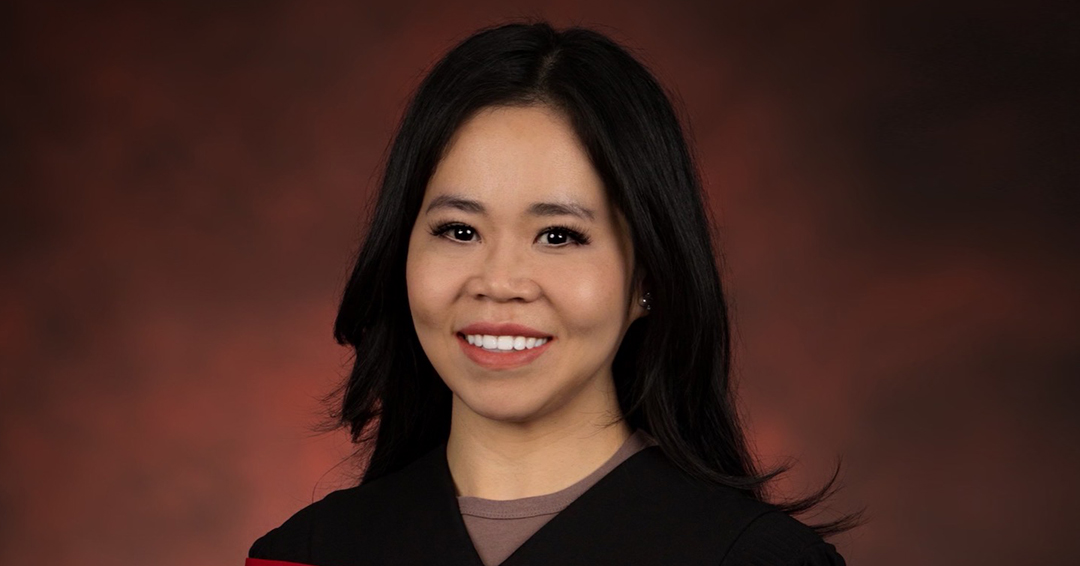 As part of our Spring Convocation 2023 coverage, we asked graduates from our six Schools to share their experiences of completing a degree in McGill's Faculty of Medicine and Health Sciences. Here, we meet Class of 2023 member Jenny Jing from the School of Medicine, who completed her Doctor of Medicine and Master of Surgery (MDCM), conferred on May 30. Congratulations Jenny! 
Name: Jenny Jing  
Degree: MDCM  
Hometown: Durham, New Hampshire, USA 
What did you love most about studying at McGill and in the Faculty of Medicine and Health Sciences?  
Faculty who are fantastic clinicians and teachers.  
Would you care to share a particularly proud or challenging moment from your degree? 
Spending New Year's Eve working in the hospital ER, I delivered news to my patient and his daughter that he had multiple myeloma. I felt so much for them (what a way to spend NYE), and ended up having dinner and bonding with them. You never forget moments like these….  
If you could change one thing in the world to make it better, what would you choose? 
Make viral diseases nonexistent.  
A fave activity during your degree? 
Weightlifting 
A song that defines the past few years as a student at McGill? 
Don't Stop Believin' – Journey  
Any shoutouts?  
D2 small group, class of 2023 
Top tip for incoming students in the MDCM program?
Be in touch with yourself. Medicine is demanding and its normal to feel overwhelmed. You still deserve to be there!  
Anything you'll miss? 
Seeing my classmates and friends. 
What's next for you?  
Gap year to do research!