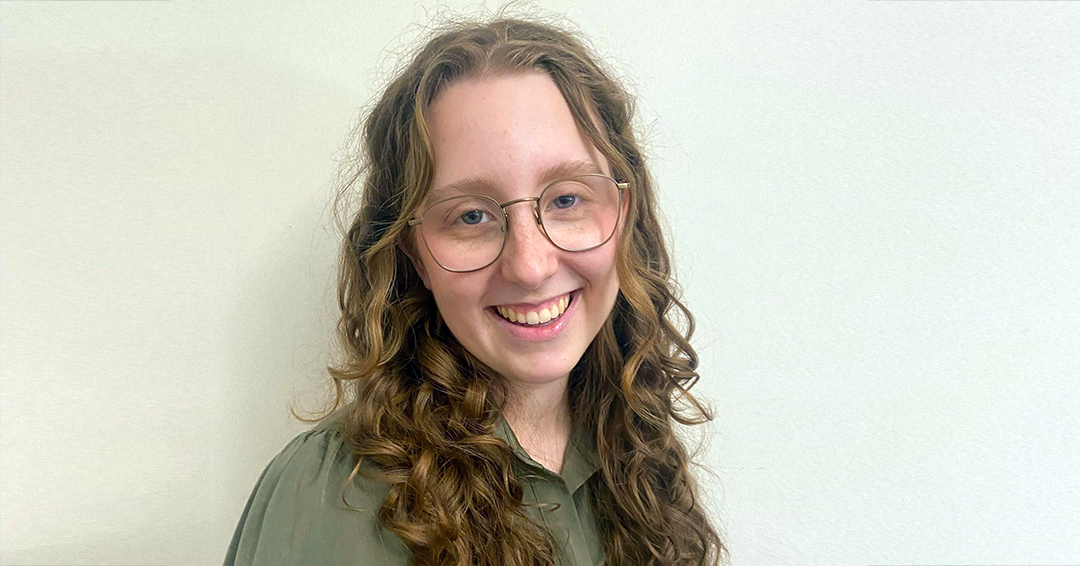 Gabrielle Lalonde-LeBlond is one of nine Ingram School of Nursing (ISoN) students to win a competitive province-wide scholarship from the Ordre des infirmières et infirmiers du Québec (OIIQ). She was in her kitchen, enjoying her morning coffee, when she received the good news. "I danced around my apartment," recalls the fluently bilingual Ottawa native, who will use the $10,000 scholarship to further her education at the master's level.
For the application process, Gabrielle provided a letter of intent, a letter of reference from Program Director Maria Di Feo, and a copy of her transcript. In her letter of intent, Gabrielle spoke about how her studies, clinical experience and research align with the nursing values of engagement, collaboration and innovation. She described nursing as a profession that "stands out for its diversity, humanity, and impact on research, families and communities."
Gabrielle is a student in ISoN's unique MSc(A)-N program tailored to individuals with an interest in nursing but no previous nursing background. The program begins with the qualifying year (QY) – an intensive 10-month course of study focused on nursing theory, principles and practice. Once students successfully complete their QY, they apply to the two-year master's program.
Gabrielle discovered nursing after having earned a BSc from the University of Ottawa, where she majored in Biomedical Sciences with a minor in Psychology. Her educational journey included an exchange semester in Glasgow, Scotland, an experience she greatly enjoyed both personally and academically.
She admits that she knew very little about nursing, beyond the fact that nurses dispense medication and care for patients. So when she came across a description of McGill's MSc(A)-N program on the ISoN website, she was intrigued. "I knew I wanted to work in healthcare and was excited to discover that I could study at the master's level instead of doing another bachelor's degree."
As a member of Professor Argerie Tsimicalis' and PhD candidate Aimee Castro's "iRespite Services iRépit" group, Gabrielle is working on an app that will help facilitate access to much-needed respite care services. She is in the process of completing an environmental scan of existing respite services for palliative care families in order to centralize this information in one place.
Nursing, says Gabrielle, is a field that allows her to explore and combine her different interests. She also appreciates how students in the MSc(A)-N program bring the richness of their backgrounds to the table. "My cohort includes students with backgrounds in fields ranging from pharmacology, to physiology, physiotherapy, therapeutic recreation and much more. It's really interesting to see how each of us approaches the same clinical situation – we learn a lot from each other," she explains.
According to Gabrielle, another distinct advantage of the MSc(A)-N program is its smaller size. "We get to know each other well because we're all in the same classes together." This facilitates the development of close relationships among students as well as with their professors.
Currently, Gabrielle is exploring all possible career options, including advanced practice roles in critical care areas. She is leaning towards a career that combines nursing research with clinical practice. "There are so many opportunities in nursing, and so many different paths I can take. It's a perfect fit for me," she concludes.
Unique in Canada, ISoN's MSc(A)-N program allows individuals with a non-nursing background to become a master's degree prepared nurse in three years. Applications are being accepted until February 1st. For more information, please contact Program Director Maria Di Feo: maria.difeo@mcgill.ca