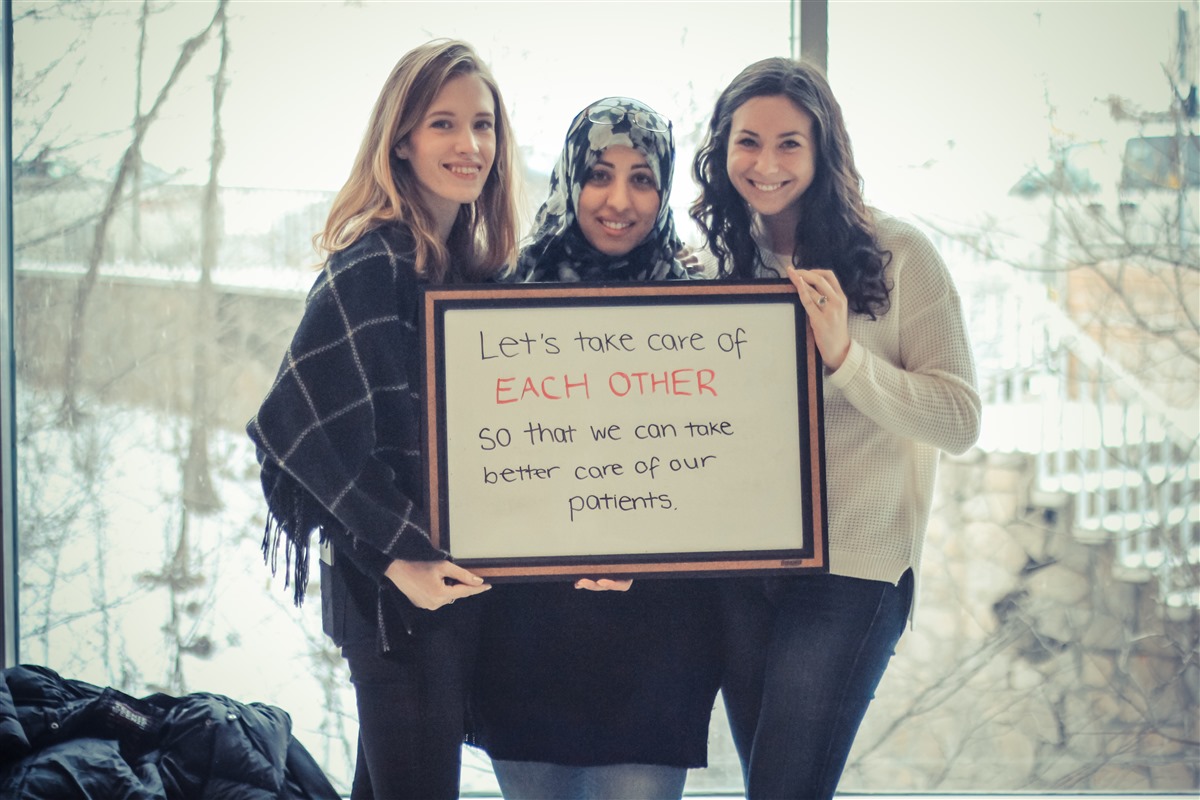 The Class of 2015 gathered at lunchtime in the Martin Theatre on February 19 – the same day as their rank order lists were due for CaRMS – for a chance to discuss – and give to – their Class Action campaign in support of Wellness & Resilience.

"Four years ago, we were interviewing, with the dream of becoming a doctor and, in a few months, we actually will be doctors," said Class President Daniel Jones. "It's incredible."

Classmate Jason Steinmetz spoke on behalf of the Medical Student Wellness Committee, pointing out that Wellness had not even been formally integrated into the curriculum until their second year, but that it was "already becoming a huge part of McGill Medicine," with workshops on a wide range of topics, from suicide prevention to mindfulness. He explained that the Wellness & Resilience Fund was $7,000 short of being endowed, and that if their class could make up that difference, their gift would become, in a sense, "unlimited," generating money each year in perpetuity.

To help the students meet their goal of endowing the Fund, Dean Eidelman has agreed to match their gifts with a personal donation of up to $2,000.

Development Officer Arnav Manchanda encouraged the class to stay in touch with one another and with McGill, sharing a story about the Class of 1963, who, 52 years after graduation, communicate with one another every day via email list. A scholarship fund created by the class in 1998 is now worth approximately $800,000. "This is the beginning of your legacy you leave behind," said Mr. Manchanda.

It was pointed out this legacy has already been started. Students in the MDCM program now benefit from extra flex days that were brought about, in part, on the basis of input from the Class of 2015.

About the choice of Wellness as a Class Action, Med4 student David Henault said, "It's a great idea. It's going to affect a lot of people."

February 20, 2015