Student-led online community leads to increase in samosa sales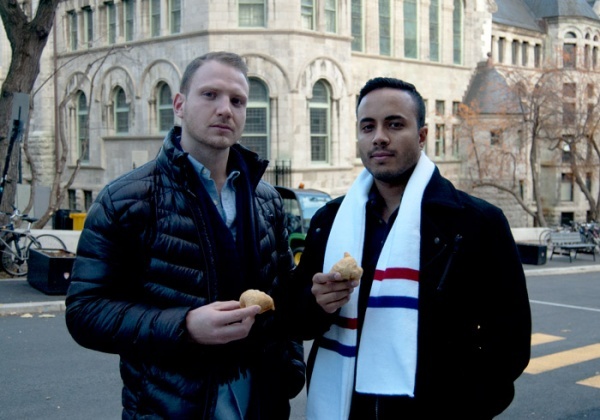 b
y Audrey Carleton – November 17, 2015 (Photo: Natalie Vineberg)

A stranger to McGill University would be surprised to witness a disproportionately high number of students walking around with samosas in their hands. Samosas have become a staple fundraiser food for student clubs and a key part of the average McGill student's daily diet. Feeling particularly devoted to the samosa but frustrated by not being able to locate them on campus, Tyler Safran, now a second-year student in the Faculty of Medicine, created the Samosa Search Facebook group in January 2015. What started as an inside joke has since accumulated a campus-wide following.

Long before creation of any Samosa-related social media, there was no way for McGill students to seek out a nearby samosa sale without wandering from building to building. Locating a samosa was left entirely to luck and class location. Safran created the Samosa Search group as a way to track and advertise samosa sales in the McIntyre Medical Building, where, as a medicine student, he took all of his classes. Initially, the group only included the members of Safran's program, until one day in March of 2015, it began to grow inexplicably. The group currently has 1531 members, with students confirming samosa sales every day. Safran has even expanded his team to include "Vice-President of Quality," Kapil Sareen-Khanna, a second year student in the Faculty of Medicine.

The group is far from the only one facilitating samosa sales on campus. "Samosa Sales," another Facebook group, was created before Samosa Search: the two are now considered in competition. Samosa Sales is a group that serves a similar purpose, providing a venue for clubs to advertise their samosa fundraisers and for students to post inquiries for nearby sales. However, Safran felt that this group was not nearly as effective at advertising and locating sales, thus motivating the creation of Samosa Search.

Read more in The McGill Tribune.