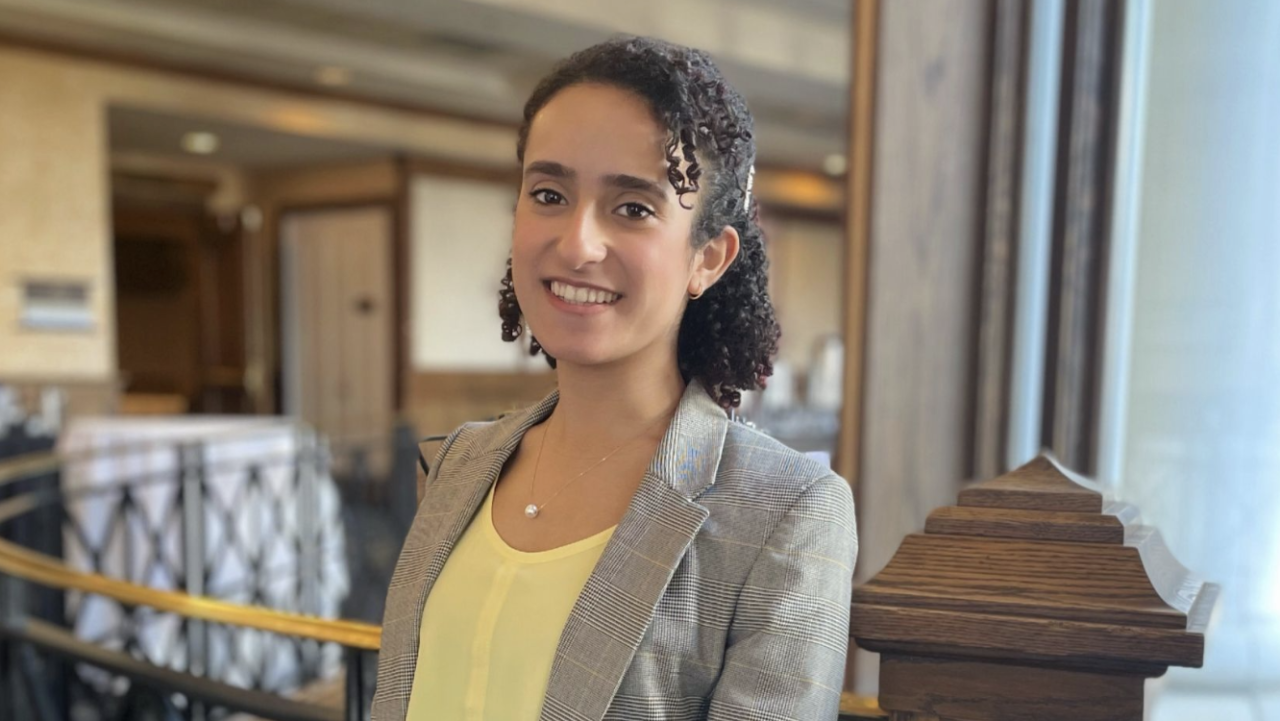 Aline Atallah is a first-year MD-PhD student at McGill completing her PhD in cancer immunology under the supervision of Dr. Daniela Quail at the GCI. Prior to joining the GCI, she completed her Bachelor of Science in Life Sciences (cancer specialization) and her Master of Science in Cancer Immunology at Queen's University.
Why did you choose the GCI? 
The GCI is a state-of-the-art institution for cancer research and a perfect place to begin my clinician-scientist career path. It is renowned for its innovations, award-winning researchers, and international collaborations between scientists and clinicians. Another critical factor that influenced my decision to choose the GCI was the welcoming, supportive, and collaborative environment fostered by students, PIs, and staff.
What excites you most about doing research? 
I am motivated by knowing that my research contributes to improving patient outcomes, reducing suffering, and developing better treatment options, especially for a disease as prevalent and deadly as cancer. As an aspiring clinician-scientist, my goal is to bridge the gap between the bench and bedside. In addition, I enjoy the critical thinking involved in hypothesis development and experiment appraisal, the problem-solving following unsuccessful experiments, and the knowledge sharing with the research community and the public. I find it very exciting when a research topic connects interdisciplinary fields. This is why I enjoy the immunology aspect of cancer research, as I find that knowledge transferable to immune-related pathologies.
Her research
Her previous work has been mainly focused on characterizing the acquisition of trained immunity (innate immune memory) following Bacillus Calmette-Guerin (BCG) immunotherapy in bladder cancer. In addition, she was also working on better understanding the role of trained immunity in pregnancy complications.
She recently published a review paper under the supervision of Dr. Charles Graham in which she proposes that aberrant maternal inflammation associated with pregnancy complications increases the cross-generational risk of developing non-communicable diseases such as cardiovascular and metabolic diseases through a process mediated by trained immunity. In this review, she provides an overview of the role of inflammation in pregnancy complications and the developmental origins of health and disease. She then discusses adaptations of the innate immune system, including trained immunity and highlights potential mechanisms linking the acquisition of trained immunity following aberrant inflammation to increased risk of disease.
Congratulations to Aline! Read the article.