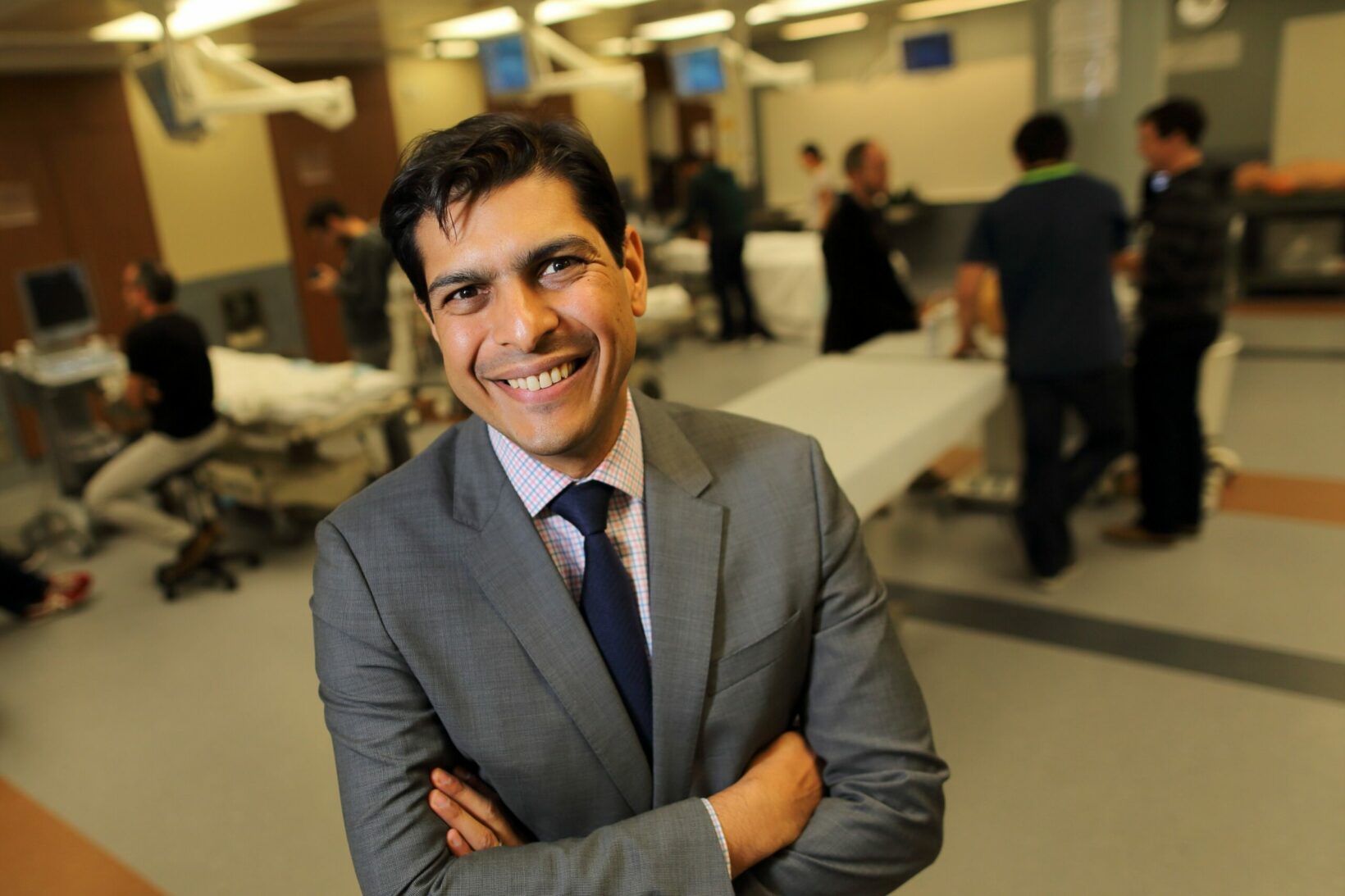 Dr. Raj Aggarwal, Director of the Steinberg Centre for Simulation and Interactive Learning at McGill University's Faculty of Medicine was in St. John's, Newfoundland on October 14, 2016 to deliver a plenary lecture at the Royal College of Physicians and Surgeons' 2016 edition of their Simulation Summit, a unique and practical, interprofessional medical simulation education conference, which attracts hundreds of international simulation educators, researchers, health care professionals and other individuals engaged in the field of simulation.

Dr. Aggarwal's talk, titled "Transforming Health Care Systems – Let's Simulate!" broached many topics, emphasizing the important role simulation has to play across our health care systems. "Simulation has a greater role to play in health systems, beyond education itself," explains Dr. Aggarwal. "The concept of simulation as a vehicle, or a tool, to test and transform health care systems, in terms of design, innovation in care processes, novel clinical roles, home-based care, and technological advances, is critical now more so than ever before, to ensure health care is of high quality, accessible and affordable for all our citizens."

An eventful, and fruitful, sojourn for McGill at the Summit, on October 15, the Royal College announced the awarding of the John G. Wade Visiting Professorship in Safety and Simulation-Based Medical Education, which will allow the Steinberg Centre for Simulation and Interactive Learning to host Dr. Tim Draycott, Consultant Obstetrician, Southmead Hospital, Bristol, and Clinical Senior Lecturer, University of Bristol, in March 2017.

Finally, during the event, the Chair of the Summit was officially transferred to Dr. Aggarwal for the next year, with Montreal set to play host for the 2017 iteration, for which planning is already underway. "The 2017 Simulation Summit will be based around the concept of innovation in health care systems," says Dr. Aggarwal. "It will consider the key role of simulation in these transformative times, as a tool for all constituents of health care, to involve clinicians, health care providers, administrators, politicians, and patients themselves."

Click here for more information on the Simulation Summit.

October 20, 2016