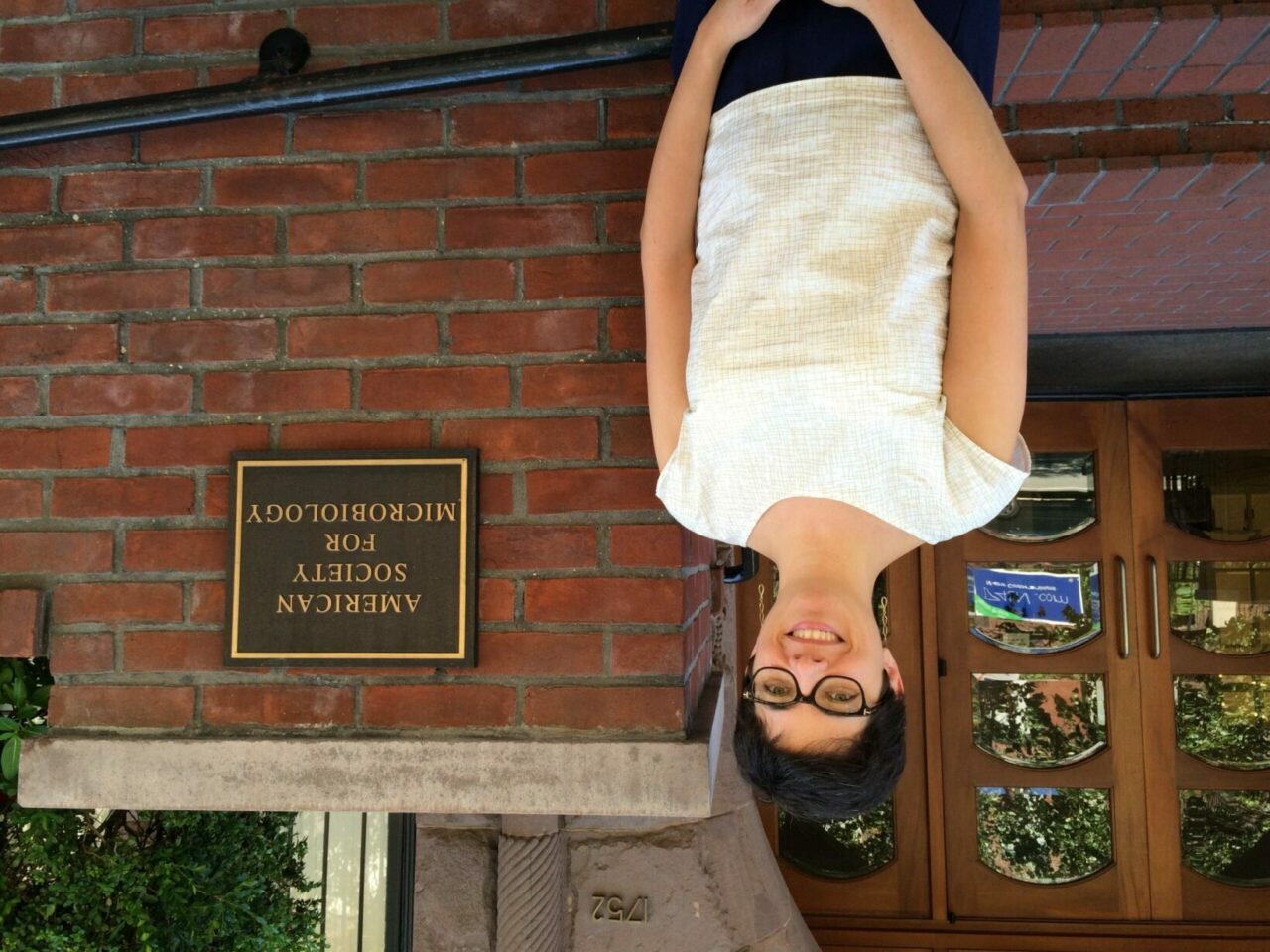 Dr. Claire Trottier, who recently began a full time position as an Education Specialist in the Faculty of Medicine's Department of Microbiology and Immunology, was selected as the only Canadian participant in the 2015 Biology Scholars Residency Program, organized by the American Society for Microbiology. This 18 month program includes an intensive summer institute held in Washington, D.C. this past July. The program is meant to empower biologists to be leaders in science education, build capacity in biology education research and catalyze sustained undergraduate education reform.

"My formal education trained me to conduct basic scientific research, and I have since gained skills in facilitating pedagogical change," says Dr. Trottier, who, in her new position, is responsible for overseeing the redevelopment of the undergraduate curriculum and supporting the work of both the undergraduate and graduate committees.

"The Biology Scholars program is providing a structure to develop my skills as a biology education researcher and allowing me to develop links with other academics that conduct education research. This program is a huge opportunity for me to develop professionally as an academic and to contribute to the relatively young and growing field of biology education research. It's exciting to bring these new skills, knowledge and connections to my Department and make us leaders in innovative and evidence-based undergraduate biology education."

Dr. Trottier previously worked as a consultant for course redesigns in the Department of Microbiology and Immunology in collaboration with Teaching and Learning Services. She developed her skills in science education during a postdoctoral fellowship at the Research Institute of the MUHC under the supervision of Dr. Miguel Burnier, and with the mentorship of Dr. Yvonne Steinert at the Centre for Medical Education. Prior to that, she completed a PhD in the Department of Microbiology and Immunology in 2009 under the co-supervision of Dr. Brian Ward and Dr. Wilson Miller.

Congratulations Dr. Trottier!