On August 23, 2016, four days of orientation began for medicine and dentistry students at McGill University, preparing them to start their journey along the path to becoming future physicians and dentists.

Over the course of the week, students participated in a number of lectures and workshops to get them acquainted with everything from technology to schedules to student life. Once again this year, Elder Charlie Patton also provided a welcome message and introduction to indigenous health.

The students were also given ample time over the week to get to know their classmates through networking opportunities, and through the annual Frosh experience.

Eager to begin medical school, the Class, as is typically the case, represented an eclectic group of individuals who followed quite different paths to get to this point in their lives.

"Medical school is something I always wanted to do," says Joannie Rochette, six-time Canadian national champion figure skater who, in 2010,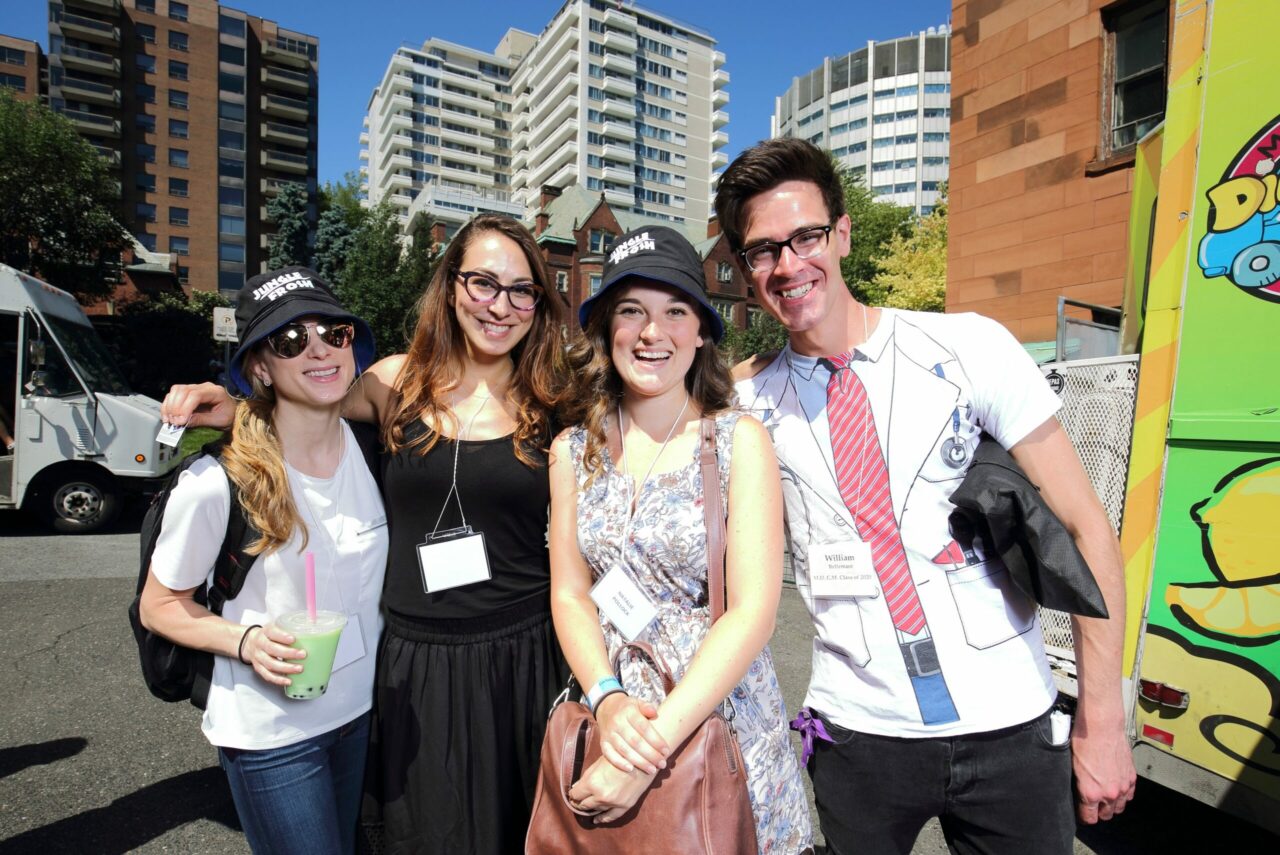 earned the bronze medal at the Vancouver winter Olympics, we well as being named the Canadian Press Female Athlete of the Year. "When I finished Cegep in 2010 I didn't know what I wanted to do with my life and there was a lot of opportunities with sport to do some shows and skating and I wanted to take them because I had worked all my life for that. But it was also bittersweet because I was putting my studies aside and I didn't know if I could ever come back, and I was so happy when I applied [to medical school] that I was given that chance." Rochette spent a valuable year in Med-P, which she says, "was a bit intimidating at first because I had never been at university and I'm French so I never studied in English. I was a bit nervous but things went really well and the science background from Cegep came back and after two weeks I was feeling much better and up to date with the other students and ready to take that challenge. I think if you're used to putting in the time and effort you will do well but it definitely was a year to just get used to it and I'm looking forward to this year."

Like Rochette, Willam Bellemare took a somewhat circuitous route to medical school, though he says it has been a lifelong ambition. "I've always been fascinated with biology and sciences. Certain life circumstances deviated me from that path," he explains. "My mom was diagnosed with cancer after my undergrad years (in biology) and I needed to make money as soon as possible.  I couldn't find a job in biology with just a bachelor's degree so I chose to do what I do best outside of science, which is write corny jokes, so I did that for three years, built a financial cushion and applied here. It's an honour and privilege to be here. People have been so nice and welcoming it's been far easier than I anticipated."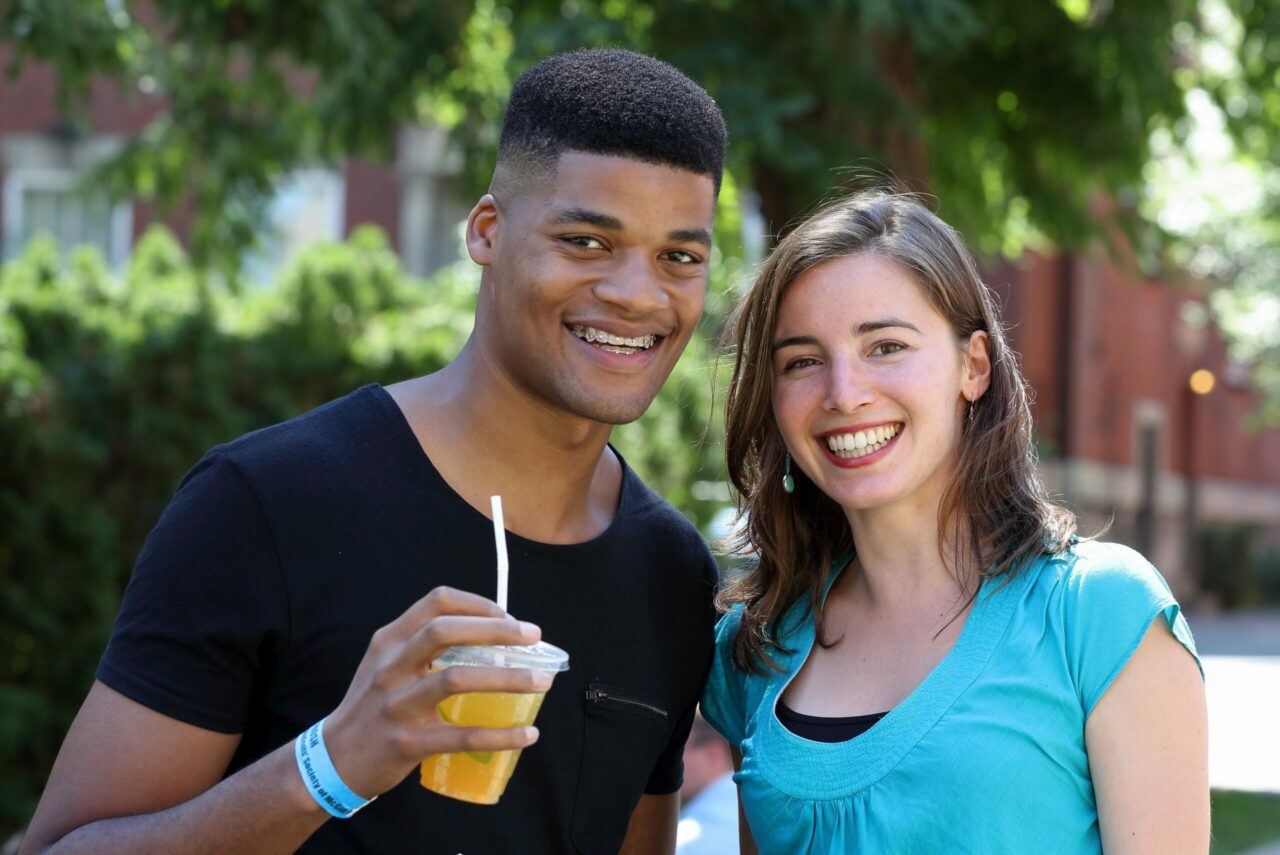 Carolina Festa watched her father fight a 16 year battle with pancreatic cancer. "Helping to care for him and being in contact with his doctors and nurses, working as a team to make him feel as well as possible," is what Festa recalls being what first drew her to medicine.  "Initially I thought I was just going to do research, but then through some volunteering with patients in oncology I realized it's really the human aspect that I'm passionate about. Helping people understand what's important in their health, working with them and being reassuring, working as a team with other health care professionals – that's really what I love and what I want to do."

As if beginning medical school wasn't enough, Bianief Tchiloemba is completing his Master's degree in Occupational Therapy at Universite de Montreal simultaneously, which he expects to do by December. "I really wanted to finish my Master's because I think it's something that helped me get into medical school and it's something that will help me in the future," he says. Tchiloemba is looking forward to becoming a physician because "it's a job where you have a lot of responsibility and you can make a big difference in the patient's life. You can have a huge impact for society, for the country. It's a privilege to do that job."