Collaboration will propel Montreal Medtech entrepreneurial ecosystem forward
The McGill University Faculty of Medicine and the École de Technologie Supérieure start-up incubator, Centech, have announced the creation of the first joint cohort in medical technology to respond to a growing demand by entrepreneurs in the field.

The joint MedTech cohort will combine the strengths of several Montreal innovation hubs and other centres of excellence in medical technologies. Cohort members will divide their time between Centech, a major technological entrepreneurship centre, and McGill's Simnovation Hub, based at the Steinberg Centre for Simulation and Interactive Learning (Steinberg Centre).

The collaboration will benefit from the valuable expertise of the Steinberg Centre and the vision of Dr. Raymond Hakim, founder of the Hakim Family Prize for Clinical Innovation in Health Care.  "We hope to capitalize on Montreal's potential for the creation and start-up of tech companies in the medical field," explains Dr. Jake E. Barralet, Director of Innovation at the McGill Faculty of Medicine.  "It's essential that we support and encourage our best clinical innovators to commercialize the fruits of their research and discovery for the benefit of patients in Quebec and beyond," he adds.

"Working collaboratively and relying on each participant's strength is the way of the future," says Richard Chénier, Director General at Centech. "We are pioneers in this and we want to increase Montreal's renown in cutting-edge fields that demand this type of partnership. Several major institutions have successfully followed this path. Examples include the Boston and MIT centres of excellence in medical technologies. They form one of the greatest innovation centres in the United States."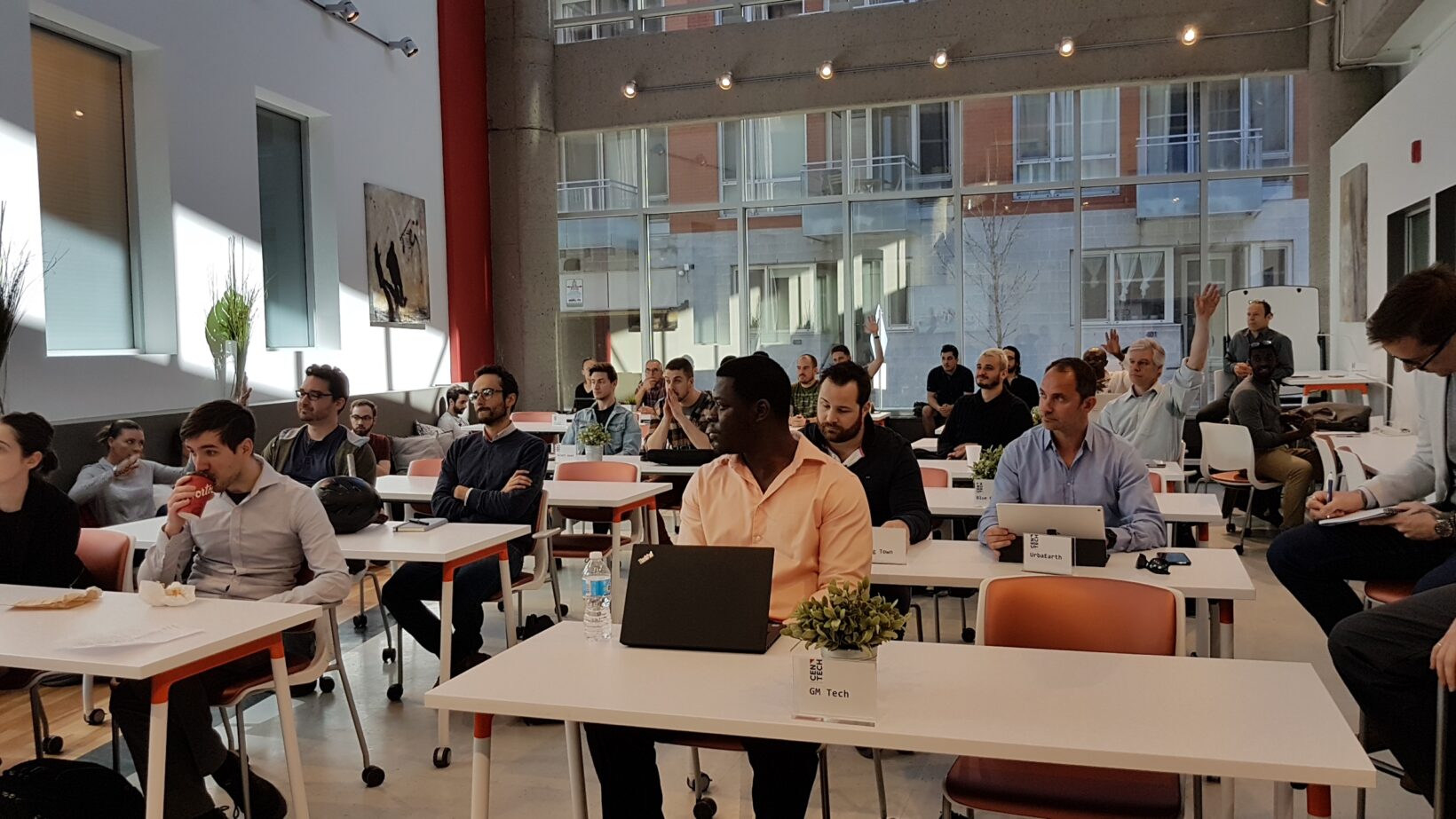 In May 2018, medical entrepreneur Saccade Analytics
™
received the inaugural Hakim Family Prize for Clinical Innovation, including access to Centech and the McGill Dobson Centre for Entrepreneurship support programs.  "Saccade Analytics
™
has benefited from support from the ecosystem and collaboration among university researchers and start-up support programs like Centech and the Dobson Centre for Entrepreneurship to market innovative products resulting from years of biomedical research," explains Isabel Galiana, CEO of Saccade Analytics
™
.
Are you a member of the McGill community with a revolutionary idea for a clinical innovation project that you would like to share? If you're interested in working with Centech to benefit from this start-up collaboration to accelerate your project, we invite you to submit your project online at http://centech.co/en/submit-your-project prior to the August 3, 2018 deadline.

July 24, 2018