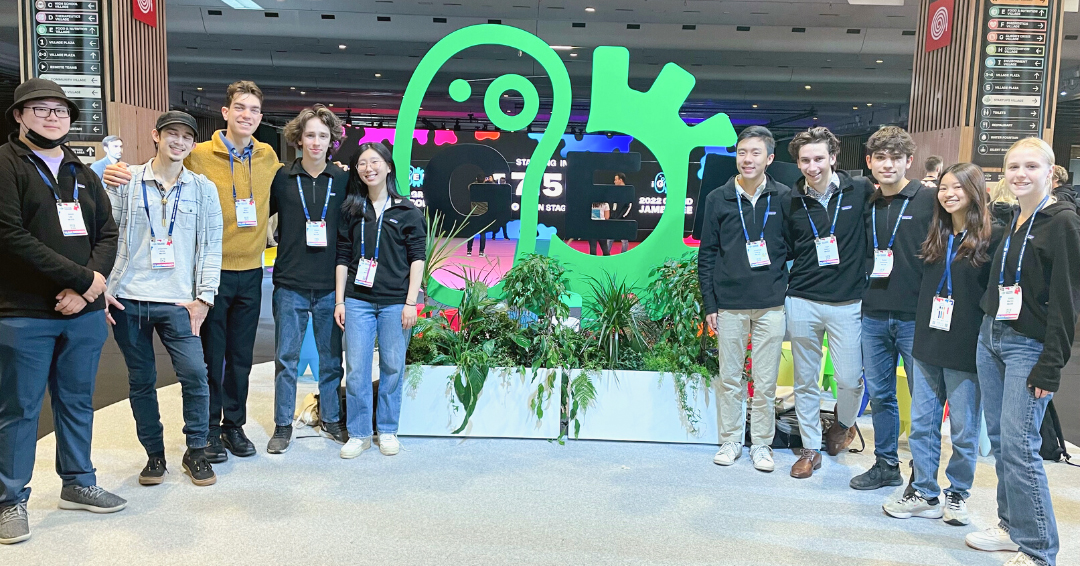 A group of 10 outstanding McGill undergraduates has placed in the top 10 in this year's worldwide iGEM synthetic biology competition in Paris, France; the only Canadian team to do so. iGEM, an initiative started in 2003 at MIT, has grown into an annual global event. The iGEM Foundation, organizer of the event, claims to be "dedicated to the advancement of synthetic biology, education and competition, and the development of an open, collaborative, and cooperative community." Teams of students at the high school, undergrad, and "overgrad" levels (if at least one of the team's members is over 23, they're considered overgrad) must pick a project theme — for example, food and nutrition, therapeutics or the environment — and bring the idea from concept to results. At this year's iGEM "Grand Jamboree," the organization's main showcasing event, there were more than 350 teams with more than 3,000 people competing from 45 countries.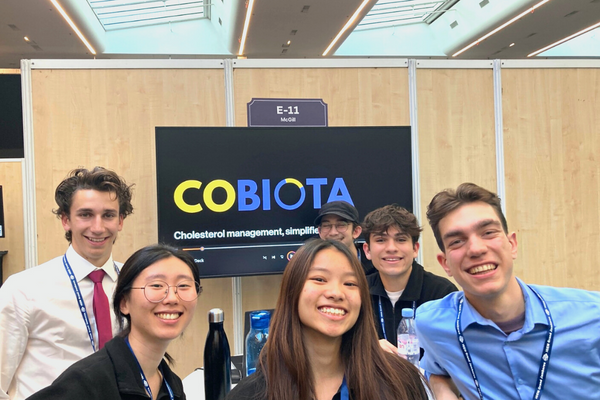 McGill's iGEM team is a completely student-led, extracurricular project with members from various departments at the University  . "These young researchers have demonstrated what it means to be a McGillian: initiative, commitment, and resilience. I am very proud of their accomplishments, and I hope they continue this path in biomedical research," said Alba Guarné, PhD, Associate Dean and Director of the School of Biomedical Sciences. "I acted as an advisor and resource person but, this accomplishment was initiated and managed by the students," explained Lisa Münter , PhD, Associate Professor in the Department of Pharmacology & Therapeutics and administrative liaison to the team. "What they were able to accomplish in only one year is truly remarkable." The team started its project concept over a year ago and saw it through from a seed into a realization. 
CoBiota – Proactive Probiotics to Prevent Cardiovascular Disease
This year's team worked on a project titled "CoBiota," a translational synthetic biology project investigating a proactive (early) probiotic to lower cholesterol, which could result in the prevention of cardiovascular disease (CVD). "We were interested in this project because we identified two problems: one, that cardiovascular disease is the world's biggest killer, and the other, that it's being treated too late," Albert Nitu , a 2nd year BSc. Neuroscience student and the 2022 team's co-leader, said. 
Inspiration and Results
According to Jesse Lee, a 4th year BSc. Honours Biochemistry student and the 2022 team's founder and co-leader, the idea for a cholesterol-lowering probiotic was inspired by research being done by Clara MacMahon, a graduate student, co-supervised by Professor Münter and Professor Irah King, who has been studying Eubacterium coprostanoligenes, a sub-type of coccobacillus bacteria that was found to metabolize cholesterol.
The team was also inspired by research recently published in the scientific journal, Cell Host & Microbe,   regarding a three-step chemical conversion process from cholesterol to coprostanol, resulting in a decreased amount of cholesterol. "Within the three-step conversion process, researchers have only been able to identify the first enzyme that does this three-step conversion and we wanted to see if we could find the two other enzymes that could do this pathway," explained Jesse. The team was able to successfully engineer a novel metabolic pathway to convert cholesterol into a molecule unabsorbable by the gut and is currently working to optimize the conversion for increased efficiency.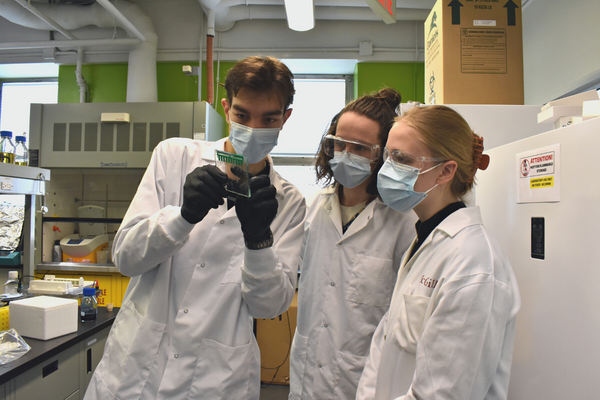 Collaboration with Yale University's team and further investigation
"Our process was very collaborative," Albert stated. In addition to collaboration within McGill, working in lab space provided by the Department of Microbiology & Immunology, to conduct research and experiments, the iGEM team also collaborated with Yale University's iGEM team to share lab techniques. Team members also spoke with industry professionals for deeper insights into their research topic. "We wanted to turn this into something that's realistic and implementable in the real world," said Jesse  . Albert and Jesse both say this project is something they would like to explore further as a possible start-up. 
The iGEM Experience
"It was like a big networking event," Albert said, "I've competed in science fairs and competitions before. But being in a space with thousands of people from every corner of the world, each with their own stories and their own projects that they've worked on for months on end, really just created a strong sense of community. You could really feel the excitement in the room."   The co-leaders said that one of the best parts of the experience was the learning they were able to do outside of the classroom, whether from the other teams at the event or from the industry professionals with whom they were in contact with for consultations throughout their project.
To keep the spirit of the iGEM 2022 team alive, Jesse and Albert have created the "SynBio Collective," an extracurricular club dedicated to synthetic biology, where students can come together to share ideas, learn from one another, and share techniques. To join, please contact the team at igem@mcgill.ca
Related links:
McGill iGEMS's CoBiota website