Places first among Canadian medical-doctoral universities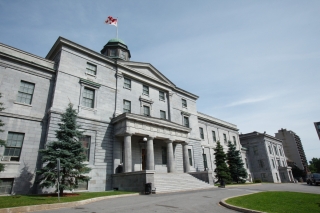 "We are pleased by this recognition, which reflects the outstanding quality and dedication of our faculty, students and staff," said McGill Principal and Vice-Chancellor Heather Munroe-Blum.
"At the same time, we recognize that we can't afford to stand still at a time when universities in Asia and elsewhere are rising into the top global rankings. That competitive challenge is coming from countries that are committed to supporting a group of universities with world-class talent, research and teaching strengths. Quebec, and Canada as a whole, must also focus efforts strategically if they aim to sustain a presence of researchers and institutions of higher education in the group of global leaders."

The Maclean's medical-doctoral category includes 15 Canadian universities with medical schools and a broad range of PhD programs. McGill ranked 18th in the world in the 2012 QS World University rankings, and placed 34th globally in the recently published Times Higher Education World University Rankings for 2012-13.

"While different ranking systems measure different elements of performance, and each system has its strengths and weaknesses, our consistently strong showing in a range of widely followed rankings underscores McGill's position among the world's leading universities," Prof. Munroe-Blum said. "I applaud the dedication to excellence of my colleagues and students." 

November 2, 2012