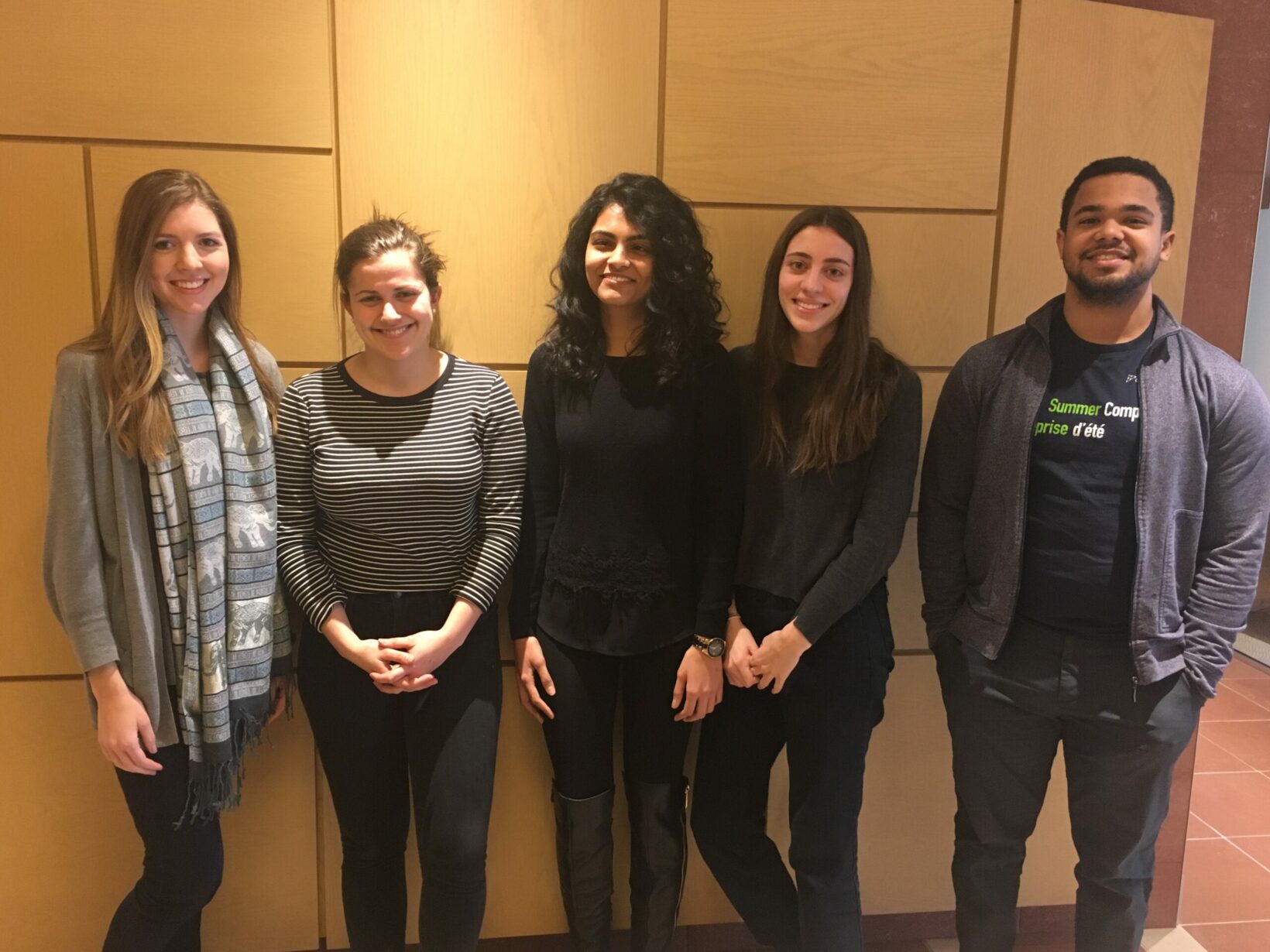 Between 10 a.m. and 2 p.m. on March 28 students from the School of Communication Sciences and Disorders (SCSD) in McGill University's Faculty of Medicine will be holding a Speech-Language Pathology (SLP) event open to the public in collaboration with the Jewish General Hospital (JGH) aimed at increasing awareness of the connection between dysphagia and dementia.

The event builds on the swallowing awareness event that has been held at the JGH the last two years, broadening the content and expanding the screening to include language. "Gina Mills, the Director of the SLP Department at the JGH, mentioned that she was interested in investigating the link between dysphagia and dementia because they often co-occur, and one way to do that is to bring in language screening because language is an area that can be affected by dementia," explains Arielle Barot-Brown, one of the group of five second-year master's students leading the organization of the event under the supervision of Dr. Nicole Li-Jessen.  Dr. Noémie Auclair-Ouellet, Assistant Professor at the SCSD, also joined the team to supervise the students in using the language screening test at this year's event.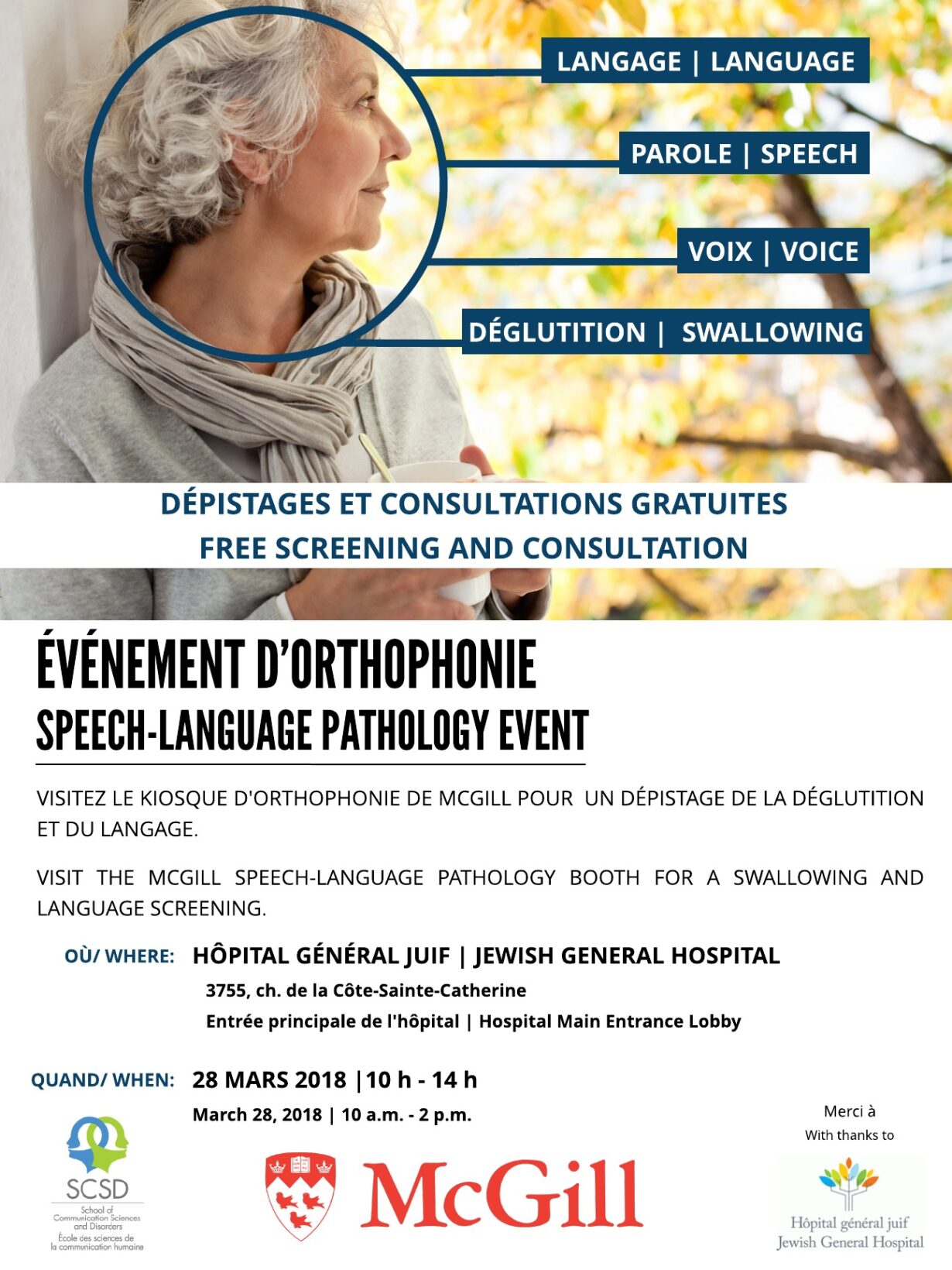 While the swallowing and language screening is open to anyone, the students decided to target an older population this year. "The population at-large is getting older so it's important to raise awareness of these issues that arise with aging that often go unnoticed," says Arielle. "People with dementia often don't even realize that they have a swallowing issue," adds Johanna Gruber, another of the organizing students. "This can cause aspiration pneumonia, which is common for people with dementia and could lead to sickness or death."
In preparing for the event, the students developed a flyer about dementia and swallowing, conducted a literature review and learned a lot about the difference between normal age progression and swallowing versus dementia and swallowing. Students also made the event more interactive than in the past with the inclusion of augmented reality as well as videos and other materials for people to peruse.

"Half a million people in Canada have dementia, with 25 thousand new people diagnosed each year," says Nicolas Jimenez, also among the organizing students. "This is something that is going to become more common and prevention can have a significant impact on health, so the more people that are aware of these issues the better chance people have to improve the quality of life and make people's lives easier if they encounter these problems."

For more information on this year's event, visit: https://www.mcgill.ca/scsd/channels/event/speech-language-pathology-event-285566

March 22, 2018