By McGill Reporter Staff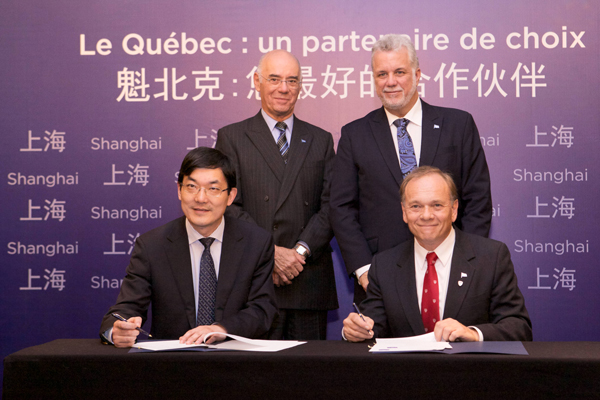 Joining Quebec Premier Phillippe Couillard on a mission to China at the end of October, McGill's Vice-Dean of Life Sciences, Philippe Gros, signed four agreements with research partners there, while Occupational Health Professor Paul Héroux signed a fifth.

Gros represented Principal Suzanne Fortier on the trip. Héroux joined the mission because of his extensive collaborations with researchers in China. McGill's presence on the trip was designed to strengthen relationships with key partner universities in Shanghai and Beijing and to promote McGill's research and innovation strengths in order to develop new partnership opportunities.

Click here to read the full story in the McGill Reporter.

November 6, 2014