Projects range from childhood diabetes and age-related disorders to examining the rise of minimally invasive surgery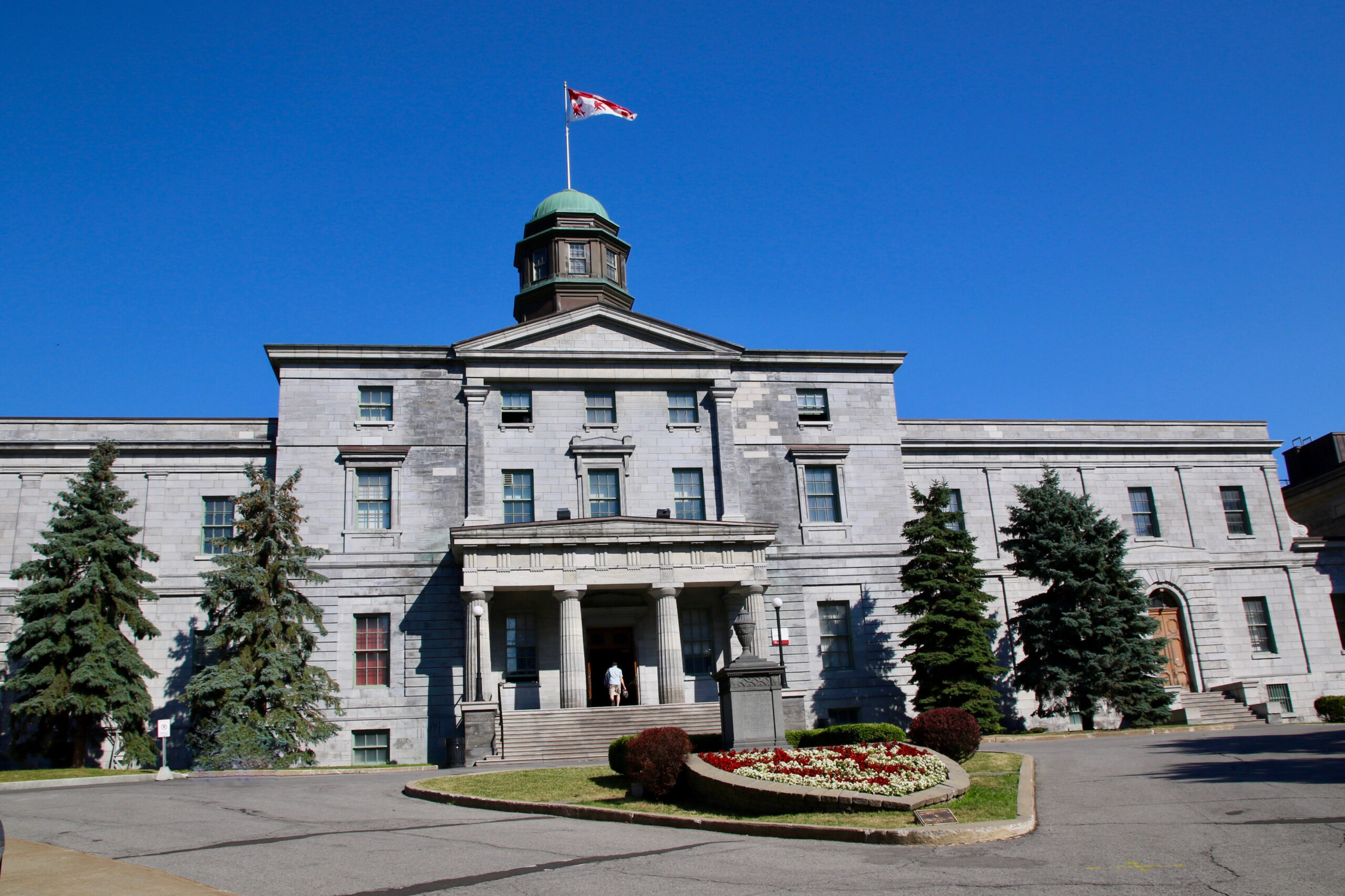 , McGill Reporter
Fifty-three teams of researchers from McGill and its affiliated hospitals and institutes have been awarded grants totalling almost $50 million from the Canadian Institutes of Health Research (CIHR). While information regarding the grant recipients was made public earlier this summer, the official announcement was made Monday, Aug. 13, by the Honourable Ginette Petitpas Taylor, Minister of Health. The funding is in support of health-related projects.

"Health research is making a real difference in the lives of Canadians affected by disease," said the Health Minister. "We are proud to make this significant investment. It will allow dedicated researchers to advance the science that will benefit the entire population."

Forty-eight of the McGill-related grants were awarded through the CIHR's Project Grant competition. Through the Project Grant competition, CIHR has invested $277M to provide 369 research grants to support researchers at various stages in their careers as they conduct health research that covers the full range of health research topics.

Five McGill-related projects received CIHR Foundation Grants. Through the Foundation Grant competition, CIHR has invested $101.1M to provide 36 research grants to support established research leaders build and conduct programs of health research.

In all, the CIHR invested a total of $378 million in support of 405 health research projects across the country through the Foundation and Project Grant programs.

"This funding represents CIHR's largest investment this year in the health research community for the benefit of all Canadians," said Michel Perron, CIHR Executive Vice-President. "The high calibre of the research projects receiving funding underscores the breadth and depth of scientific excellence from coast to coast, across all career stages, and in all areas of health research."

The 26 McGill projects that were awarded CIHR Project Grants include:
The six projects from the Jewish General Hospital that were awarded CIHR Project Grants include:
The 16 projects from the Research Institute of the McGill University Health Centre that were awarded CIHR Project Grants include:
Sasha Bernatsky
Air pollution and systemic autoimmune rheumatic diseases 


Five years, $772,650

Daniel Dufort
Elucidating the role of Nodal signaling in the establishment and maintenance of pregnancy
Five years, $845,326
Todd Lee
Initial vancomycin taper for the prevention of recurrent Clostridium difficile infection


Two years, $378,676

Lucie Nadeau
Atautsikut: Implementing a Community of Practice in Youth Mental Health and Wellness in Nunavik.


Four years, $696,152

Olivier Martin
Cellular and Molecular Mechanisms Underlying Leishmania-Macrophage Interaction: Impact on Cutaneous Leishmaniasis Progression.


Five years, $956,250

Louise Pilote
Sex and Gender-related Differences in Access to Care for Premature ACS: Does the Health Care System Matter?


Three years, $309,826

Constantin Polychronakos
Precision diagnostics in childhood diabetes; therapeutic implications


Four years, $1,086,301

Salman Qureshi
Functional and genetic susceptibility to progressive cryptococcal pneumonia


Five years, $1,021,276

Joyce Rauch
Targeting RIPK3 as a key regulator in the development of SLE


Five years, $745,876

Janet Rennick
When Expertise Collides: Using Experience-Based Co-Design to Enhance Care Experiences for Children with Medical Complexity in the Pediatric Intensive Care Unit


Four years, $462,824

Christian Rocheleau
Characterization of the TBC1D2 family of Rab GAPs in endosome trafficking


Five years, $810,900

Donald Sheppard
Development of immunotherapeutics against Aspergillus fumigatus


Five years, $784,126

Tomoko Takano
Role of beta-PIX and CdGAP in the pathogenesis of proteinuria


Five years, $726,750

George Thanassoulis
Genomics of Aortic Stenosis – an International Collaboration


Four years, $722,925

Donald Van Meyel
Dissecting mechanisms by which Excitatory Amino Acid Transporters (EAATs) contribute to CNS function and neurological diseases


Five years, $749,700

Jeremy Van Raamsdonk
Molecular mechanisms underlying a mitochondria-to-nucleus signaling pathway that promotes longevity


Five years, $719,100

The four McGill projects that were awarded CIHR Foundation Grants include:
Kalle Gehring
Structural studies of neurodegenerative diseases


Seven years, $2,800,246

Vincent Giguere
Transcriptional control of cancer metabolism


Seven years, $3,587,401

Siegfried Hekimi
ROS metabolism and mitochondrial function in the aging process and in age-dependent diseases.


Seven years, $3,048,055
The one Research Institute of the McGill University Health Centre project to receive a CIHR Foundation Grant is:
Also announced were the recipients of competition bridge grants and Institute Priority Announcement bridge grants. McGill and Research Institute of the McGill University Health Centre competition bridge grant recipients include:
McGill Institute Priority Announcement bridge grant recipients include:
August 22, 2018