Professor William Foulkes awarded 2020 Wilder-Penfield Prize for research in the genetics of breast and ovarian cancer, helped in part by Quebec's 'founder effect'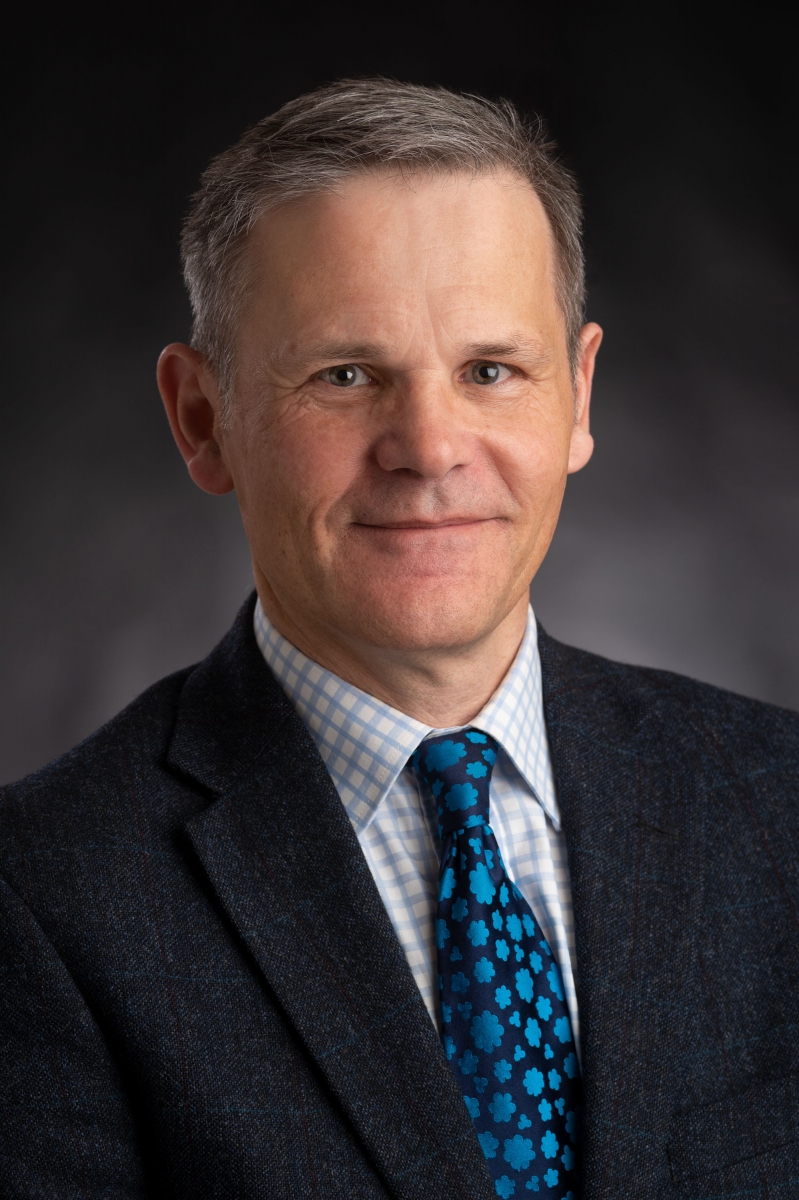 Source: McGill Newsroom
Earlier this week, the Quebec government announced the winners of its annual Prix du Quebec competition, a series of 15 awards in science and culture. Among them was Professor William Foulkes, Head of the Cancer Genetics Laboratory at the Lady Davis Institute, a member of the Cancer Research Program of the Research Institute of the McGill University Health Centre, and Director of the Program in Cancer Genetics at McGill University. Dr. Foulkes won the Wilder-Penfield prize for biomedicine, in part due to his extensive research not only into the genetic roots of breast and ovarian cancer, particularly in Quebec, but also for his work on rare forms of cancer. 

"Winning this award is extremely important, both professionally and personally," said Dr. Foulkes. "I chose to live in Quebec almost 25 years ago, and to be recognized in this way by my adoptive home is very gratifying."

During his career, Dr. Foulkes identified the specific genetic mechanisms involved in several inherited cancers. According to the Canadian Cancer Society, inherited cancers account for 5 to 10% of all cancers. Women who inherit the BRCA1 or BRCA2 genes, for example, are up to 10 times more likely to develop breast cancer than the average woman. Identifying these and other genes has opened new avenues to interventions that have saved lives across Canada.

One of the elements of his research success has been the genetic environment that Quebec's population offers. Known as the "founder effect," it can reveal genetic components that are more pronounced than in other Canadian communities. Dr. Foulkes has also put Quebec on the map for other researchers – in 2005 he helped establish the International Symposium on Hereditary Breast and Ovarian Cancer, which has been running biennially since then and attracts hundreds of delegates to each edition.

"This recognition of Dr. Foulkes's contribution to Quebec is so well deserved," said Martha Crago, Vice-Principal, Research and Innovation. "His work to identify the genes and mutations that cause breast cancer has saved many lives. His award has very special significance to me. His tenacity to identify a family breast cancer gene that had killed multiple generations in my family was remarkable. So many women owe him a huge debt, and this prize is a small symbol of his tremendous impact."

Dr. Foulkes is a model academic, with over 600 published articles and many of these highly are respected – and referenced – by his peers. One of his key papers on the "basal-like" nature of BRCA1-related breast cancer has been cited 600 times. Dr. Foulkes is more than a researcher, however. Throughout his numerous discoveries and contributions, he has also maintained clinical practice, demonstrating his concern for patient well-being.

"I am always motivated by my clinical work with patients," explained Dr. Foulkes. "It is often the source of new insights and discoveries that in turn become interventions that can help them, their families, and other persons. It's a highly rewarding cycle."

The Prix du Quebec was created in 1977 to honour cultural and scientific achievement. Previous winners of the Wilder-Penfield prize from McGill University include Drs Charles Scriver, F. Clarke Fraser, Philippe Gros, Guy Rouleau and Nahum Sonenberg.

November 4 2020