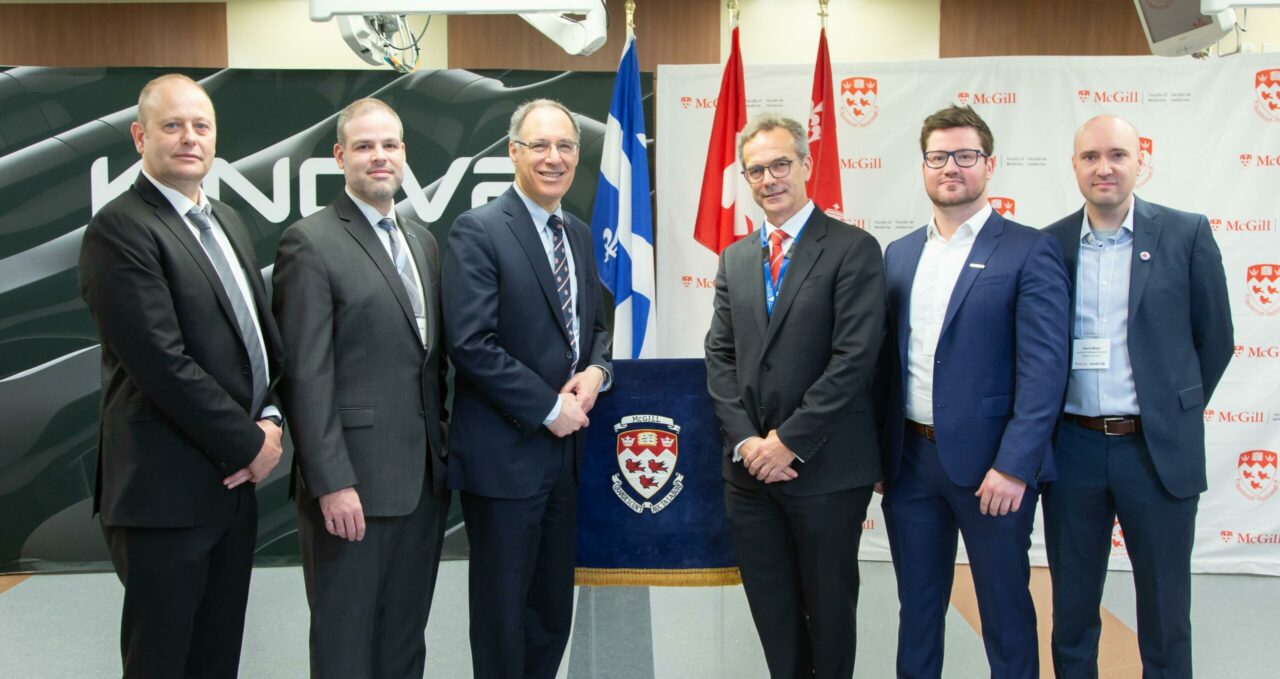 By Diane Weidner, Steinberg Centre for Simulation and Interactive Learning

McGill and KINOVA, one of Canada's fastest-growing robotics companies, have signed an agreement that aims to foster productive and collaborative research to fuel the cycle of innovation. This partnership will harness the possibilities of technology and robotics through KINOVA's collaboration with McGill's Faculty of Medicine at the Steinberg Centre for Simulation and Interactive Learning, and with the Faculties of Engineering and Science's joint Centre for Intelligent Machines (CIM).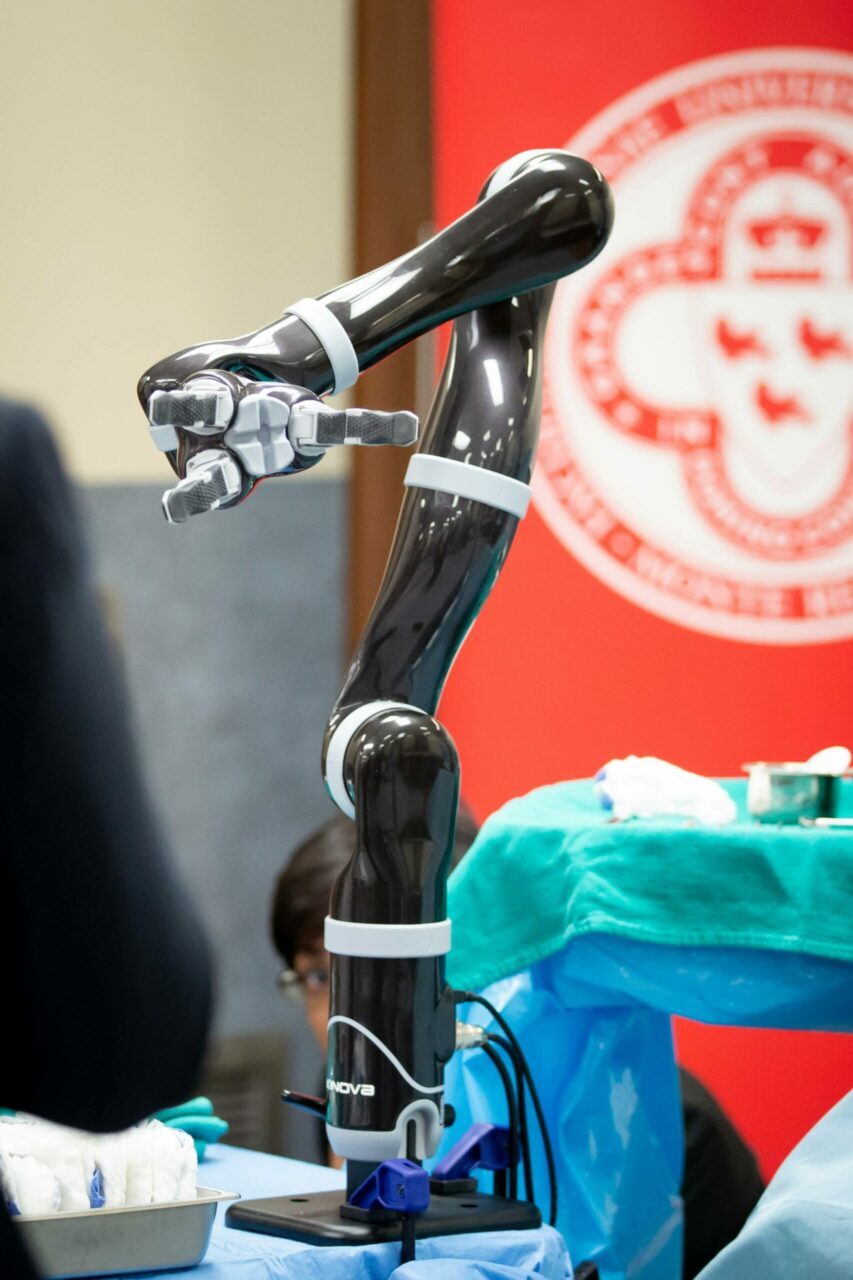 The accord paves the way for open collaboration on a variety of projects involving medical, surgical or assistive robotics. The pact will help to integrate robotics into daily learning at the university and builds on KINOVA's history of harnessing technology to help those living with illness. The Montreal company was co-founded by Charles Deguire, who supported and assisted three of his uncles living with muscular dystrophy. Inspired by one uncle's invention of a makeshift arm to help with tasks such as picking up a glass of water or opening doors, Deguire helped lay the groundwork for KINOVA.

"By maximizing the distinct capabilities of our two market-leading entities, we aim to develop collaboratively novel technologies and solutions with the objective of helping to improve the standard of care around the world," says Stuart Kozlick, Vice President of Medical Robotics at KINOVA. "This collaboration with McGill University is another important step in our commitment to advancing medical robotic technologies. Together, we aim to put the best science, technology, and research know-how in the hands of medical teams around the world."

"At the core of successful partnerships are shared values, such as that of McGill and KINOVA to bring innovative solutions to society through research," said Martha Crago, Vice-Principal, Research and Innovation. "With KINOVA's robotic arms and industrial guidance, two of McGill's top interdisciplinary research groups, the CIM and the Steinberg Centre, will integrate robotics into daily learning and research at the university and create opportunities to accomplish extraordinary feats beyond their own limits."

The Steinberg Centre facilities provide an optimal virtual environment for the design, development and implementation of novel products and processes prior to their introduction into clinical settings. "Working with KINOVA's Robotic Manipulator Arm represents the first wave of our innovation mission, to use simulation as a tool to assist in the progress of medical innovations," says Jake Barralet, Director of Innovation at the Steinberg Centre and Faculty of Medicine. "Having access to the expertise of KINOVA developers who will be based at our Centre will allow us to develop a wider range of academic and technological specialism in solving modern health care challenges."

CIM is a leader in Canada in field robotics, developing theory, hardware, and software for high-performance autonomous and semi-autonomous robotic mechanisms and systems. "The collaboration with KINOVA will allow CIM researchers to more fully test their theories and techniques on practical applications in assistive robotics and human-robot interaction," notes James Clark, Director of CIM. "Being able to work closely with KINOVA engineers and scientists and having access to state-of-the-art robot manipulators will enhance the research and training mission of CIM."

Keith Blanchet, Director of Innovation at KINOVA is excited to see these two renowned groups at McGill engaged to make a difference with KINOVA in a cross-sector collaboration framework. "With the acceleration of technology evolution, collaborations such as this are key to KINOVA's growth and will enable the research community to tackle the global challenges facing us."

Related coverage
CTV News | Robots in the OR?

May 17, 2018