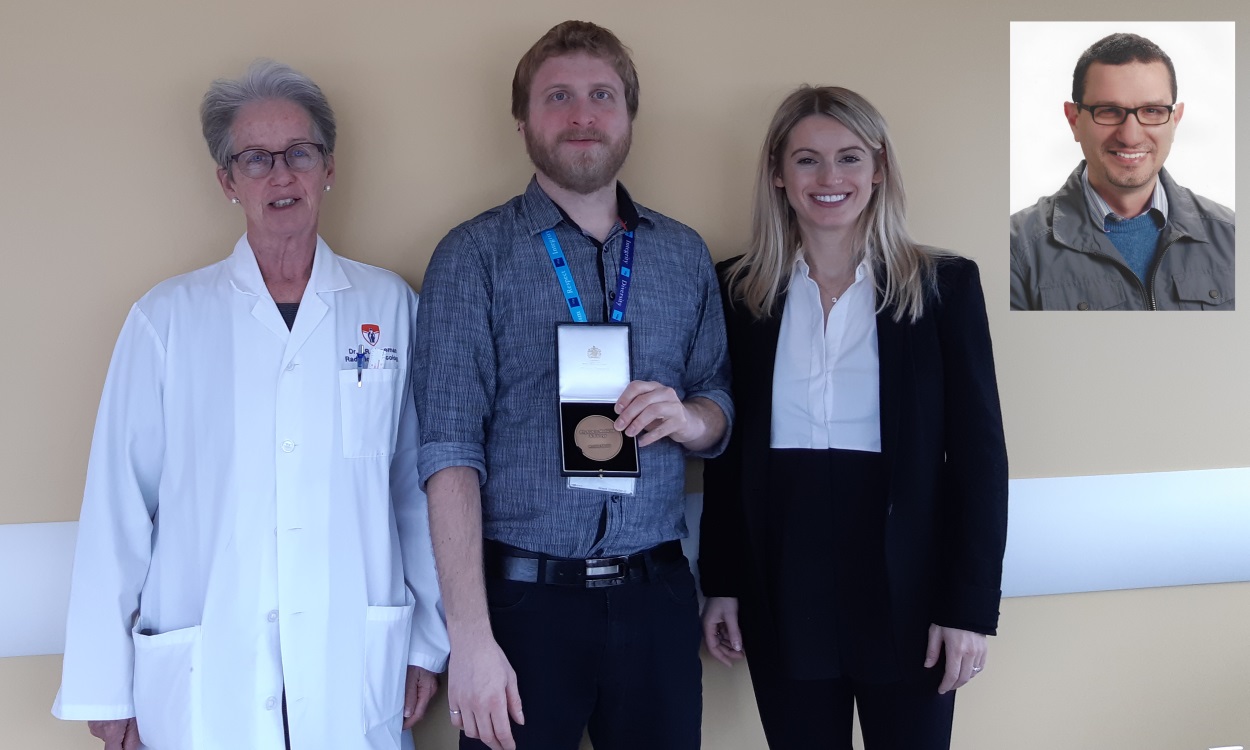 A research paper describing a texture-based model that predicts lung metastasis risk in soft-tissue sarcomas won its authors the 2018 Physics in Medicine & Biology (PMB) citations prize. This annual prize recognizes the PMB paper that received the most citations in the preceding five years.

The 2015 paper, A radiomics model from joint FDG-PET and MRI texture features for the prediction of lung metastases in soft-tissue sarcomas of the extremities was co-authored by McGill University's Dr. Martin Vallières, currently completing his postdoctoral training jointly between McGill's Medical Physics Unit and the University of California – San Francisco, Dr. Carolyn Freeman, a Professor of Oncology and Pediatrics and the Mike Rosenbloom Chair of Radiation Oncology at McGill, Dr. Sonia Skamene, Assistant Professor in the Gerald Bronfman Department of Oncology at McGill and Dr. Issam El Naqa, now an Associate Professor at the University of Michigan.

"I would like to sincerely thank my co-awardees – this study would not have been possible without their precious collaboration," says Dr. Vallières whose work at McGill with Dr. Freeman is largely conducted at the Research Institute of the McGill University Health Centre. "As to the award, I feel truly honored to receive it. The high number of citations for our study makes me think that open science and publication quality are greatly appreciated by researchers around the world. I wish the reward system in science would put more emphasis on those criteria – and not primarily scientific publication quantity – and I will continue to work hard to change this culture and to help patients afflicted by cancer the best I can."

Read the full story on Physics World, here: https://physicsworld.com/a/radiomics-based-metastases-prediction-model-wins-journal-prize/

Congratulations to the paper's authors!

January 25, 2019