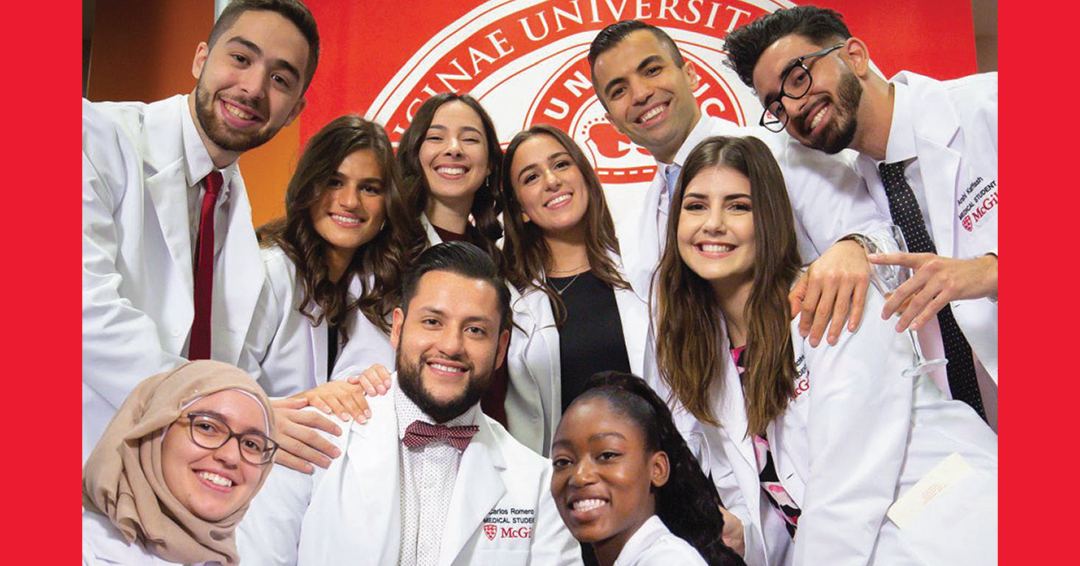 Now in its second year, the 2022 McGill Summer Program for International Medical Students welcomed 50 senior medical students from the United Arab Emirates University (UAEU) and introduced them to the Canadian approach to clinical medicine, research and population health.
During this cutting-edge online program held from July 25 to August 10, students participated in a variety of workshops, lectures, simulation exercises and networking opportunities designed to promote information exchange and collaborative education.
The immersive curriculum covered eight clinical modules on specialties including orthopedic surgery, oncology, otolaryngology/head & neck surgery, nephrology, general surgery/trauma, neurology, pediatric surgery and pediatrics. Additional lectures tackled contemporary topics such as evidence-based medicine, and infectious diseases in the next decade, among others.
A welcoming and diverse community
Over 100 members of the McGill Faculty of Medicine and Health Sciences community contributed to the success of this program, including faculty and program directors, clinicians, residents, students and support staff.
Feedback from our virtual visitors was extremely positive.  They had the chance to interact and network with faculty members and current trainees to get a better understanding of what it's like to be a medical student or resident at McGill.
Many were inspired to consider completing their residency training at McGill, located in Montreal, one of the most sought-after and praised destinations for international students in the world.
"I never considered doing any postgrad outside the UAE but I'm definitely considering it. I loved the work environment," remarked one student.
Students also commented on the welcoming and diverse community of McGill, as highlighted in this feedback: "What inspired me the most was the community! Each program has its own community which is inclusive and accepting of all walks of life. I liked how they interacted with each other and how understanding they were. Also, their residency programs are comprehensive and cover everything to ensure a competent physician."
Immersive education for optimal learning
The students enjoyed the content and variety of topics covered as well as the opportunity to apply what they learned after each session through practical, interactive workshops.
For example, a trauma workshop allowed students to practice interdisciplinary trauma team response principles in five clinical cases.  "I learned the different ways to manage trauma patients based on the different types of injuries," said one learner.
They also practiced communication skills during clinical interactions with standardized patient actors at the Steinberg Centre for Simulation and Interactive Learning. During experiential sessions, learners participated in four challenging scenarios to apply key learnings and then participated in debriefing reflections to help them deliver optimal patient care.
"Good listening skills are important for patients and they expect medical professionals to do more of that," remarked one participant after completing this session.
Celebrating collaborative learning
After an intense period of learning and sharing, the participants had acquired new tools and knowledge to enhance their clinical competency and leadership skills.  They celebrated during an online graduation ceremony with speeches from senior leaders at McGill and the UAEU.
"We hope to build on the continued success of the Summer Program for International Medical Students by offering an expanded hybrid program next year which would include an online component but also an in-person component," says Fadi Habbab, MD, Program Curriculum Lead at McGill University, who is currently in active discussions with global partners with the goal of recruiting additional universities to join the program.