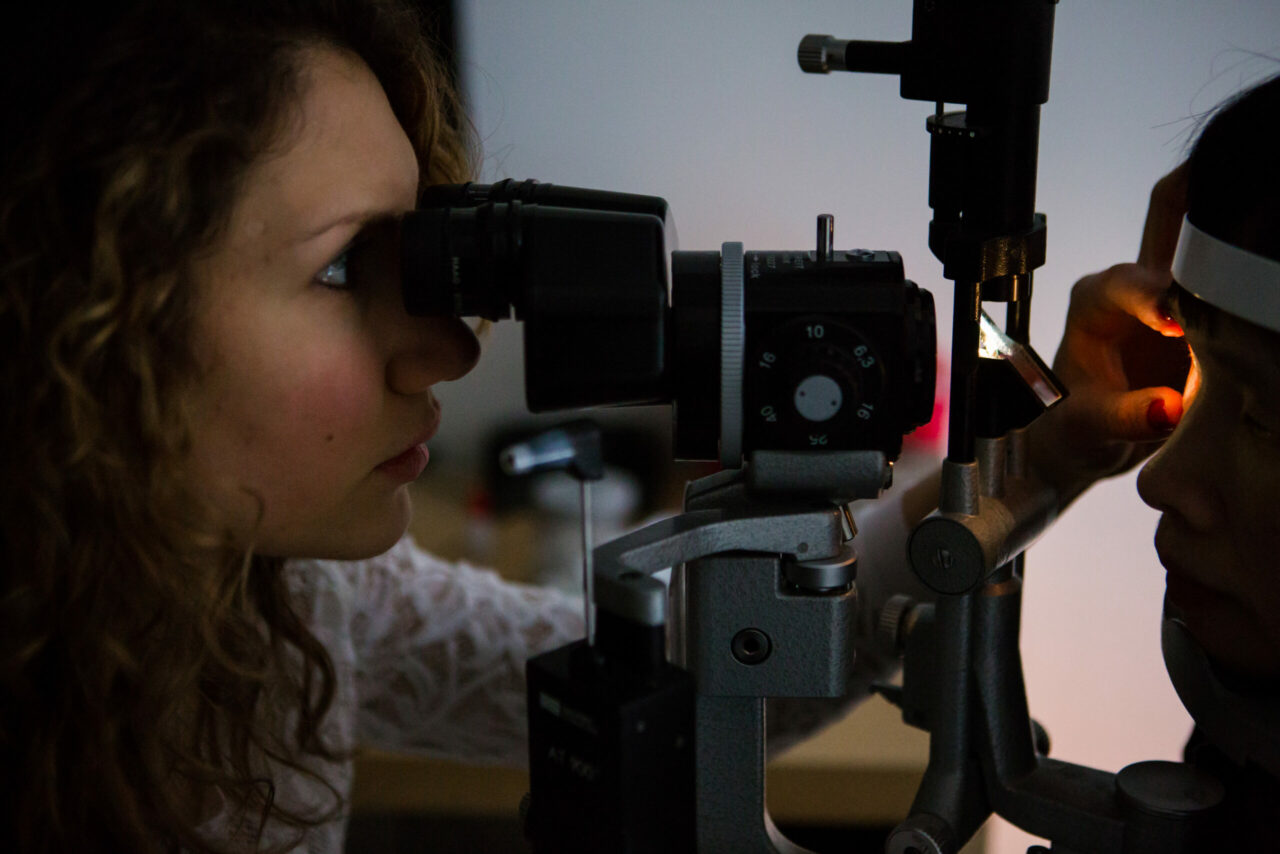 On a typical day the Ocularis Eye Clinic and Montreal Retina Institute in Montreal, run by Dr. John Chen (associate professor) and Dr. John Galic (assistant professor) from McGill's Department of Ophthalmology, will see many patients who have found their way there following an initial consult with an ophthalmologist.

On January 18, thanks to volunteers from the departments of Ophthalmology at McGill and the MUHC, the clinics were able to see one hundred at-risk individuals, most of whom had been unable to see an ophthalmologist prior to their visit.

Looking to organize an activity to help those in need of eye care, the Chinese Lions Club chapter reached out to Dr. Chen years ago. With their support, Dr. Chen organized free weekend clinics on his own, without any assistance from residents, for more than ten years. As the event began to expand, the Chinese Lions Club has continued to support the effort by providing volunteers and funding towards the logistical costs of the clinic, including posters, telephone lines and lunch.

Dr. Alice Yang Zhang, assistant chief resident with the McGill Department of Ophthalmology, has organized and volunteered at the event for four years. While the clinic is open to everyone, Dr.  Zhang notes that, they are particularly concerned with people who are 65 years of age and older, those with a family history of macular degeneration or glaucoma, individuals who are diabetic and others who have not seen an ophthalmologist for some time.

In the days leading up to the clinic, volunteers staged public awareness activities in local malls, answering questions, distributing informational pamphlets and promoting increased awareness about the importance of eye health.

"People should always be getting regular checks," commented Dr. Zhang during an interview with CTV News. "It's always easier to prevent [a problem] than to fix a problem later. And if it is a problem, [it is] better to fix it when it's small than when it gets out of hand."

Twenty-six McGill representatives were among the volunteers that included three attending ophthalmologists (although Dr. Chen was unable to participate this time, Dr. Galic, Dr. Ali Hafez and Dr. Susan Lindley attended), ten ophthalmology residents, one ophthalmology technician and twelve medical students. Dr. Sheila Huang, a 2013 McGill graduate who has helped organize the event in the past has already committed to serving as an attending physician for the clinic's next iteration.

Dr. Zhang notes that the event has grown tremendously over the last two years and has evolved greatly from its beginnings when Dr. Chen was holding clinics on his own to one that has become a largely resident-driven outreach activity.

A date for the next clinic has not yet been announced however it is expected to be held in November 2014.

Click to view a story on Global News about the clinic.

February 18, 2014