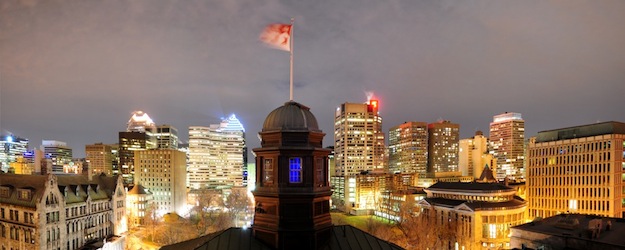 By McGill Reporter Staff

McGill rose to 38th in the 2015-16 Times Higher Education World University Rankings, from 39 last year.

McGill remains one of three Canadian universities among the top 40 in THE world table, published today in London, UK. The University of Toronto moved up one place from last year, to 19, while the University of British Columbia edged down to 34 from 32. Among Quebec universities, Université de Montréal held steady at 113.

"It is good news for Canada that 25 of its institutions feature in this year's list" of the world's top 800 universities, "and many of these sit in the upper echelons of the table," said Phil Baty, editor of the THE World University Rankings. "However, universities in the country have been feeling the squeeze of spending cuts since the recession and earlier this year the Canadian government released a proposal to provide more money for government partnerships with industry, while continuing to cut funding for basic science research. The country will need to increase its investment in university research if it is to compete globally – or face getting left-behind."

In the QS World University Rankings, published earlier this month, McGill placed 24th in the world, and first among Canadian universities, ahead of University of Toronto (34) and the University of British Columbia (50).

The California Institute of Technology remains the top university in the world, according to THE, whose rankings this year have expanded to include institutions from 70 countries.

"While the US remains the undisputed world leader when it comes to elite universities – its dominance has significantly eroded this year," Baty said. "The US has six of the top ten universities – down from seven last year. And it has 39 of the top 100 – down from 45 last year.

"This is to some degree due to significant improvements to the rankings' data sources, with improved coverage of research not published in English and a better geographical spread of responses to our academic reputation survey. It also demonstrates that the US's leading status as the world's top magnet for academic and student talent cannot be taken for granted."

——–

The THE rankings are based on 13 performance indicators grouped into five areas:

Industry income – innovation
1. Research income from industry/academic staff

Teaching – the learning environment
2. Reputation survey – teaching

3. Staff-to-student ratio

4. PhDs/undergraduate degrees awarded

5. PhDs awarded/academic staff

6. Institutional income/academic staff

Citations – research influence
7. Citation impact (normalised average citations per paper)

Research – volume, income and reputation
8. Reputation survey – research

9. Research income/academic staff

10. Scholarly papers/academic staff and research staff

International outlook – staff, students and research
11. International students/total students

12. International academic staff/total academic staff

13. Scholarly papers with one or more international co-authors/total scholarly papers

Read the THE World University Rankings online
Related story

McGill only Quebec university to make top 100 in world rankings (video)
McGill among top 25 in QS rankings for 12th straight year