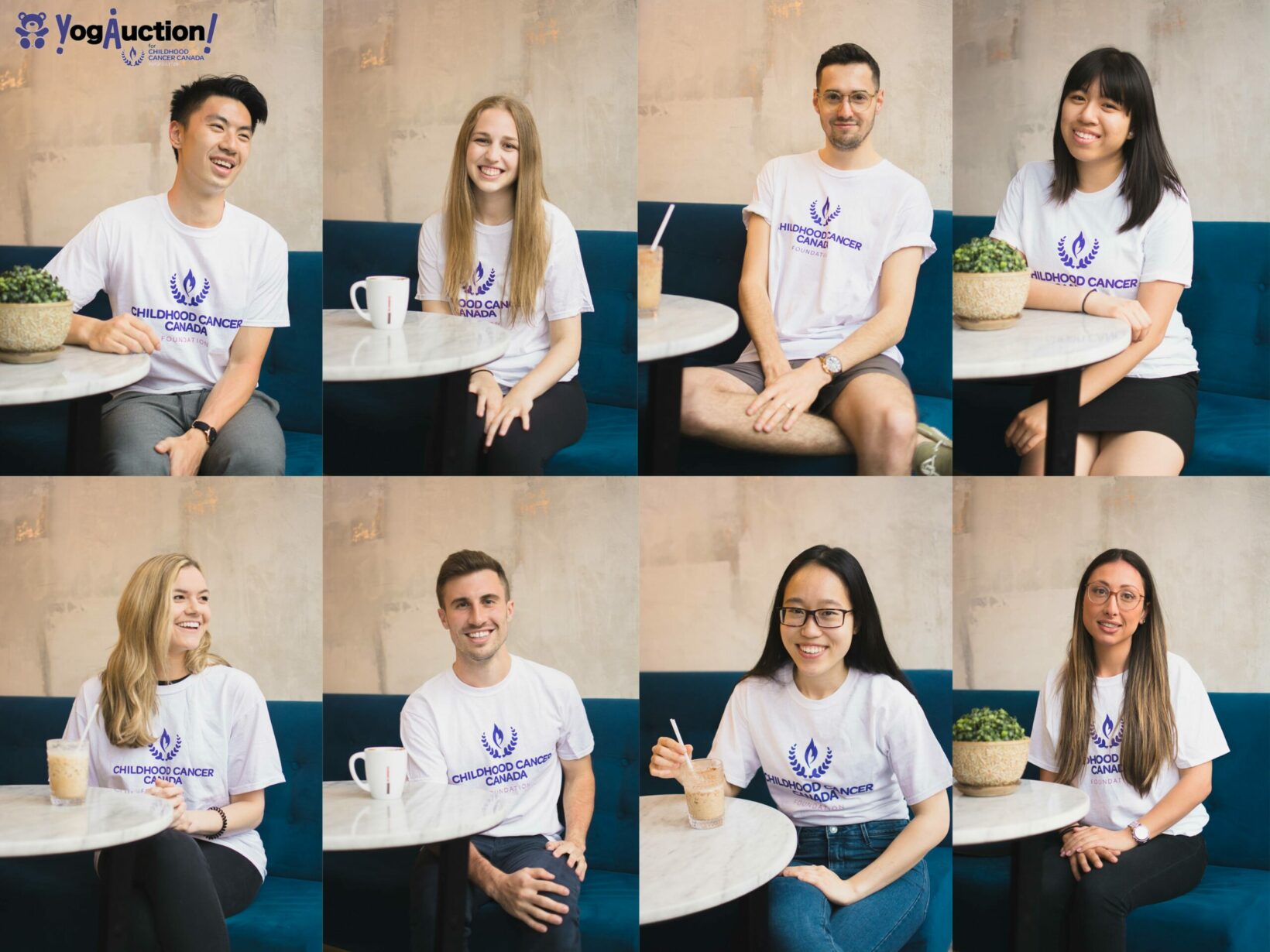 By James Mattina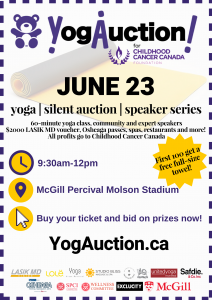 On June 23 a group of McGill Medical students will host YogAuction, an outdoor yoga event and silent auction taking place at McGill's Percival Molson Stadium between 9:30 a.m. and noon. Funds raised from the event will go directly towards Childhood Cancer Canada (CCC), whose mission is to create victories for Canadian children with cancer through investment in national and collaborative research, educational and community programs.

In Canada, childhood cancer remains the leading cause of death of children. An investment in childhood cancer can save an average of 71 years of a child's life, yet only 5% of all cancer research dollars are directed to childhood cancer research.

"We wanted to increase awareness about childhood cancer and the foundation," says Sarah Zahabi, second-year McGill medical student and a member of the YogAuction Committee. "Childhood Cancer Canada touches the lives of children with cancer and their families not only during the time of their illness but also throughout their lives after cancer by contributing to scholarship funds and research initiatives."

The morning event will feature a variety of activities, including a 60-minute yoga class, a speaker series and a silent auction. The keynote speaker is Dr. David Mitchell, Director of the Pediatric Hematology/Oncology Division at the Montreal Children's Hospital.

"Our goal is to bring together students from across the Faculty of Medicine at McGill, their friends, family, and the Montreal community at large, to take part in an outdoor activity, while raising funds and awareness for childhood cancer," explains James Mattina, a second-year McGill medical student and also a member of the YogAuction committee. "We are fortunate to have the participation of some amazing experts and community speakers and the opportunity to hear their stories."

Last year, McGill medical students raised over $3000 for Childhood Cancer Canada with a wine and cheese event. "We hope to exceed this amount this year" says Karmin Yu, a second-year McGill medical student and another member of the YogAuction committee. "To increase our reach we tried to find a way to engage local businesses with our silent auction and to engage the community by including a wellness activity like yoga. So far we have many community partners involved and it's extremely empowering to see their support of this cause."  Silent auction prizes include a $2000 voucher for LASIK MD laser vision correction, Osheaga tickets, couples massage and spa retreats, restaurant certificates and more.

Tickets for the event are $20 or $15 for students. There will be free treats (Ben & Jerry's ice cream, Doughnats, Le Bruloir coffee and more) at the event and the Harry Potter inspired bar, Lockhart, will be offering mocktails for 5$, with all profits going to the cause. The first 100 registrants to the YogAuction will also receive a free full-size towel courtesy of Safdie Inc.

Join the event: https://www.facebook.com/events/388187405032872/

Buy tickets and learn more about and bid on the auction items: www.yogauction.ca

June 15, 2018