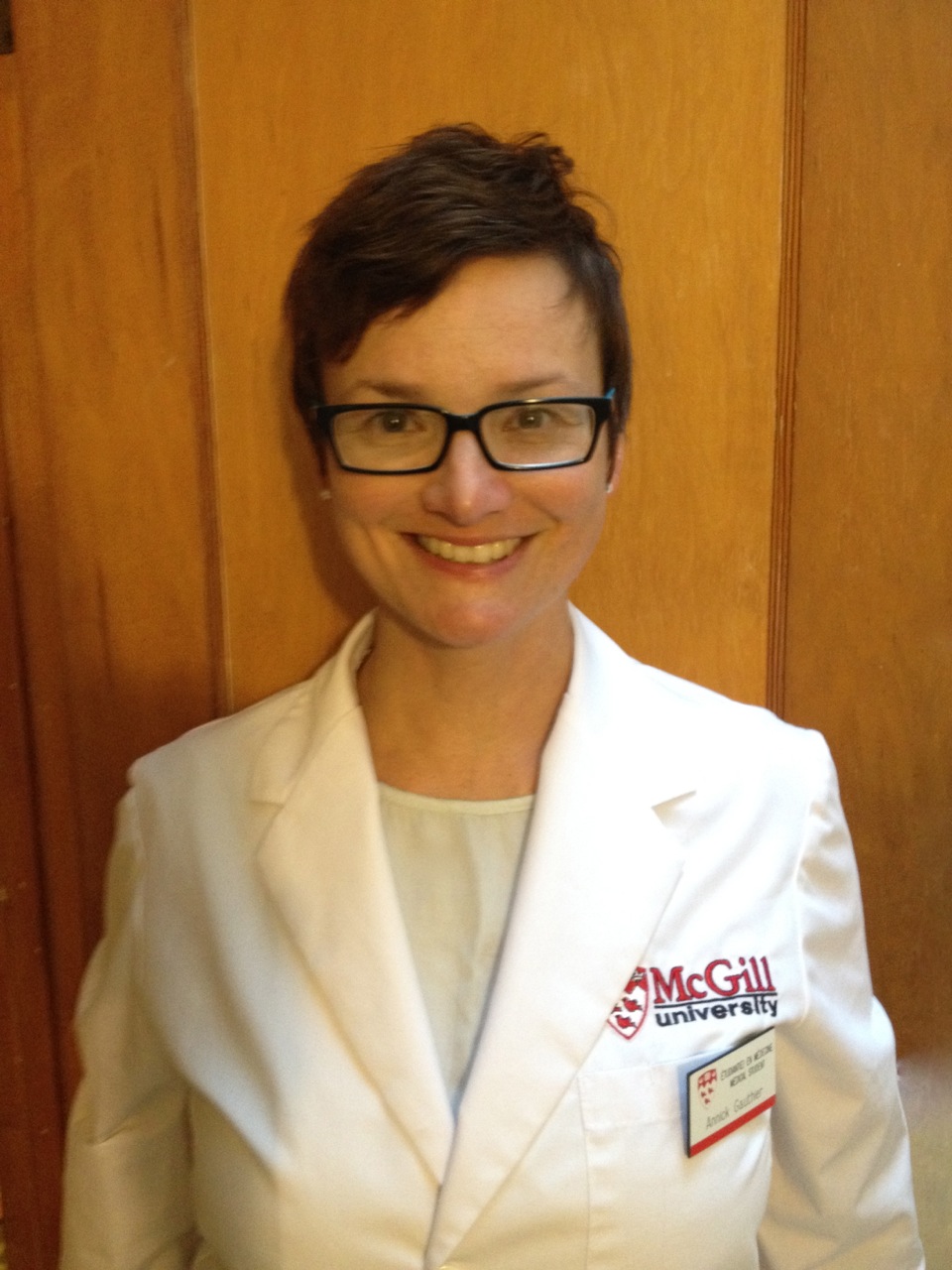 Third-year McGill medical student Annick Gauthier has been awarded the Susan and Ron Flam Canadian Medical Hall of Fame (CMHF) Award in honour of Dr. David McCready.

Annick has always been fascinated with discovering how disease alters the body and how being sick affects a person. After completing her BSc in biochemistry at Concordia University, Annick earned her PhD at the University of British Columbia (UBC) under the mentorship of Dr. Brett Finlay. She went on to postdoctoral work with Dr. Charles Rice at Rockefeller University. Annick's work in her own lab at Boehringer Ingelheim Canada Ltd. discovering drugs to fight hepatitis C, rhinovirus and cytomegalovirus led her to realize that she could drive changes in the health care system and help people directly by becoming a physician, leading her to begin medical school at McGill in 2013.

"I am very happy and truly honoured to receive this award and to be included in such a prestigious group," says Annick of the award. "It took a lot to change my career, and this validates my decision. After nearly 20 years in labs I am now directly helping patients, and it's great to be recognized for what I have accomplished and what I hope to achieve by working within the health profession."

Along with her academic and scientific achievements, Annick has also been actively involved as a student and community leader. She was VP Academic for the Student Union in CEGEP and President of the Graduate Students Society at UBC. While at McGill she answered the call to service through her role on the Research Fundamentals Committee and being co-president of the Family Medicine Student Interest Group. Her research training set the stage for Annick being the lead author and co-chair of the Independent Student Analysis for the accreditation of McGill's MDCM program. She has continued this work to use the accreditation process as an opportunity to effect improvements to policy and communication at McGill.

In the community, Annick has been involved in her children's daycare board of directors, and their elementary school Home and School association. As a medical student, she took a leadership role in being the site coordinator for Vitamin Sport – a collaboration between medical students and community elementary schools to encourage health, nutrition, and sportsmanship through play. It was a home run of volunteer positions for Annick: helping her university, her children's school, and her community.

Congratulations Annick!