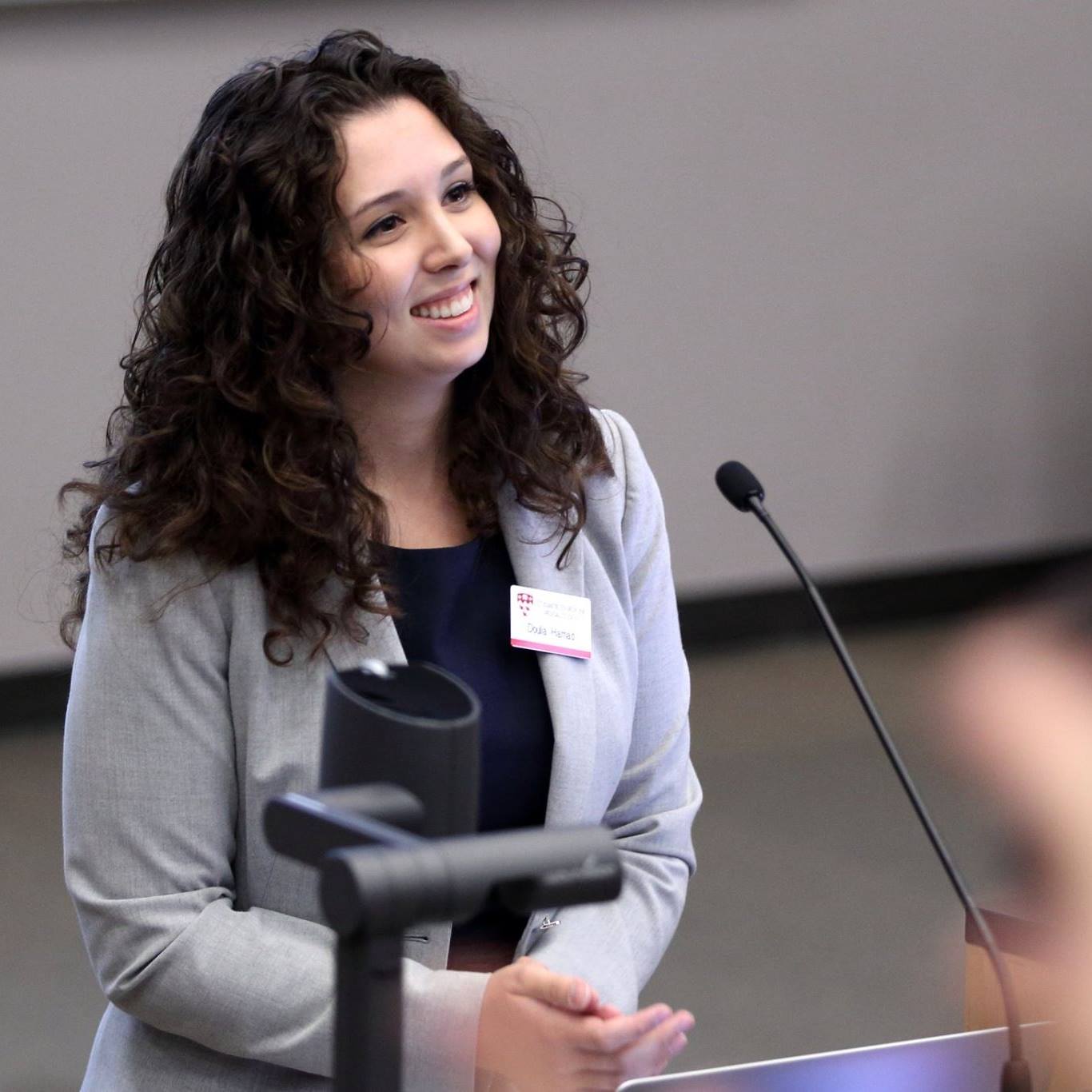 Third-year McGill medical student Doulia Hamad has been awarded the Marty Kelman & Gilda Tanz / McGill University CANADIAN MEDICAL HALL OF FAME AWARD in honour of Saul & Mildred Kelman. This is one of 17 awards given to Canadian medical students who demonstrate leadership through community involvement, superior interpersonal and communication skills, academic excellence and an established interest in advancing knowledge.

Inspired by the work of Dr. Ronald Melzack, Doulia dreams of leading innovation in health care through research, advocacy and leadership. As an undergraduate student, she worked as a physiology course assistant and found a passion for basic and clinical research, which she continues to pursue today. She has worked as a suicidal crisis counselor since 2011, seeking to better understand the impact of illness and suffering on psychological well-being.

Doulia contributes to several global health initiatives including Projet CLIDEP, which promotes neurological care in Haiti through local clinics and specialty training. As the Executive President of the Medical Students' Society (MSS), Doulia fought the stigma associated with mental health issues in medicine and led important political debates on health care accessibility. She strengthened student-faculty relations and contributed to curricular reform in addition to developing sustainable practices and a lasting institutional memory for the MSS. Finally, she collaborated on the creation of several new initiatives in Equity, Gender and Sexuality, Academic Affairs, Mental Health, and Professionalism.

Through the platform of the Canadian Medical Hall of Fame, Doulia hopes to further inspire the practice of unprejudiced and collaborative medical leadership, locally and globally.

Congratulations Doulia!

Click here to read the Canadian Medical Hall of Fame press release.
 October 3, 2016