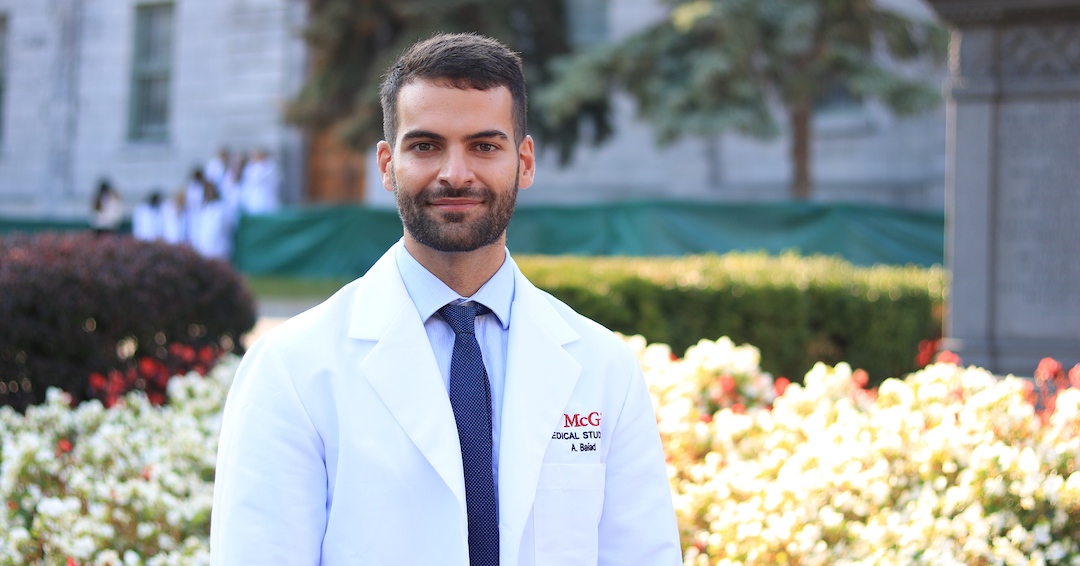 Third year McGill MDCM student and Biochemistry graduate Abed Baiad is one of the 16 recipients of a Canadian Medical Hall of Fame (CMHF) award for medical students, announced on August 25, 2022.  These awards are granted to second year medical students across the country, with an established track record of community leadership, superior communication skills and demonstrated interest in advancing knowledge. Abed was awarded the "MD Financial Management Canadian Medical Hall of Fame" award.
Each recipient receives a cash prize of $5,000 and a travel subsidy to attend the 2023 Canadian Medical Hall of Fame Induction Ceremony in Halifax, Nova Scotia where they will have the opportunity to meet CMHF Laureates and interact with health leaders from across the country.
Click here to find out more about Abed, and what winning this award means to him.
2022 CHMF Award Recipients | CMHF (cdnmedhall.ca)
Congratulations Abed!